Types of Paintball Guns (What's Best for You in 2023?)
Are you planning to play paintball this weekend and wondering which gun is right for you? This blog post is carefully crafted to give newbies an overview of different types of paintball guns.
Paintball markers are divided into three main categories: pump, mechanical, and electro-pneumatic. Each type has its own specifications and cost. Selecting the right paintball gun will improve efficiency and ease of use.
Pump-action paintball guns are the oldest ones and use manual operation to fire. Electronic and Mechanical paintball guns operate more efficiently and are relatively expensive.
Continue reading if you want to get the best-suited marker for yourself.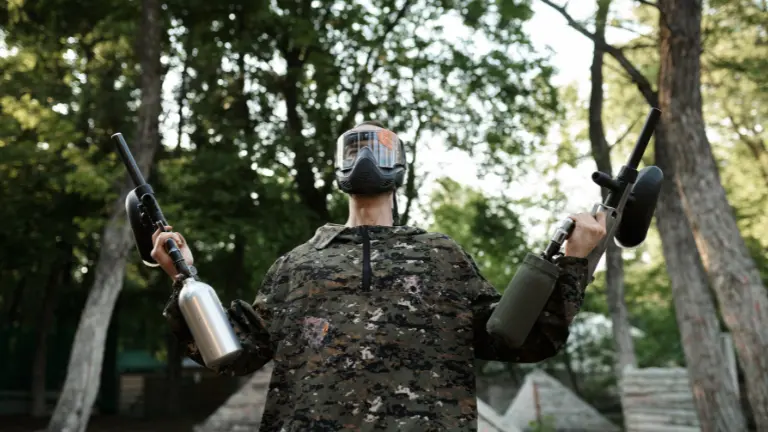 Different Types of Paintball Guns
Even though these paintball guns differ from each other, the basic shooting mechanism remains the same.
Without further ado, let's explore these different types of paintball guns:
Pump Paintball Gun
These markers are predecessors of modern paintball guns. The mode of action is similar to the shotgun– it must be pumped before each shot is fired. The pump paintball guns are sturdy and can take a beating.
They were once quite popular, but not anymore. These markers are slower and can be especially challenging to use for beginners. You don't want to carry a pump paintball gun to a speedball game. However, you can use them in scenario games.
These markers have a sturdy frame and can easily take the beating without losing any functionality. The pump markers have relatively low prices compared to other types.
Some of the prominent pump paintball guns are Empire Paintball Sniper Pump, Umarex T4E HDS .68 Caliber Shotgun, Azodin KP3.5 KAOS, and JT SplatMaster Z18 .50 CAL.
Mechanical Paintball Guns
Mechanical markers are the go-to weapons for paintball. These guns are more advanced than the pump paintball guns and have a higher firing rate than pump markers– around 5-6 shots per second. These are semi-automatic and have a blowback mechanism.
Both CO2 and pressurized air tanks are compatible with mechanical markers. It is easy to refill the tanks at a professional venue.
Mechanical markers are a great option if you are on a tight budget and want a quality paintball gun. Upgrades can further enhance the performance of these devices. The maintenance of these guns is also easy and cost-effective.
The mechanical markers are preferred in Woodsball games. You can also use them in Speedball. However, the slow trigger draw can delay the shooting process and cost you a game. That is why I seldom use these markers in such games.
Some of the most common mechanical guns are Tippmann Stormer, Spyder Victor, and Planet Eclipse CS2.
Electropneumatic Paintball Gun
Electronic paintball markers are the most advanced and sophisticated weapons. These guns are the fastest and are specifically designed to play Speedball.
An electronic paintball gun uses a solenoid in place of a mechanical trigger. Upon clicking the electronic switch, the circuit board initiates firing. These markers are full-automatic, can shoot up to 30 shots per second, and are an effective alternative for delayed firing.
Each electronic paintball consists of three parts: an electric solenoid, a pneumatic poppet valve, and a spool valve. In principle, pneumatic poppet valves work in the same way as stack tube blowbacks, but they use slams rather than strikes to control tension. The outcome is an extremely quick and steady discharging paintball marker.
With advanced technology and features, these guns are more expensive than mechanical guns. However, quite recently, the prices of electronic paintball guns have seen a decline. Now, you can get these guns at reasonable prices.
The Empire Mini GS is an example of a full-auto and electronic paintball gun. Other guns include Tippmann Stryker and Dye M2.
Which Type of Paintball Gun is Right for You?
While selecting a paintball gun, you need to consider a whole lot of factors. What works for you may not work for others. Therefore, it is a more personalized choice.
When choosing from the different types of paintball guns, consider the following factors:
Budget: Choosing a gun is largely determined by how much you're willing to pay. If you are short on budget, you better buy a pump marker or low-end mechanical paintball gun.
Expertise level: The second factor that affects the makers' choice is the expertise or experience level. For someone who is just trying out paintball for the first time, buying an expensive high-end electronic marker doesn't seem reasonable. It is best to start with a more basic gun and then progress from there.
Game Mode: Your choice of paintball gun depends on what kind of game you'll be playing. Selecting a pump paintball gun for Speedball is not a good idea.
Conclusion
While there are different types of paintball guns, selecting the right one is of utmost importance. With the help of this article, you should be able to find the best paintball marker for you.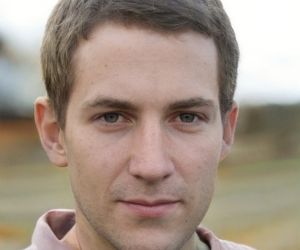 My name is Jezus Fischer, I am working full time on a paintball store and played all types of paintball games. Read more about me.