Spyder Victor: The Best Budget Paintball Gun in 2023
In general, newcomers to paintball rent equipment. The quality of the rented paintball gun is quite low, and you won't get the best experience. If you are short on budget to play paintball, unable to purchase expensive paintball equipment, and looking for an efficient entry-level paintball gun, the Spyder Victor paintball gun is the right choice for you.
Kingsman's Spyder Victor is the lowest-priced paintball marker with basic functionalities. This is the best semi-auto paintball marker for under $100.
It is specifically designed to meet the needs of paintball newbies who are just playing out and don't want to spend much for fun. It can also come in handy as a spare gun on the field.
Read on to get more details on this marker.
Kingman's Spyder Victor Review 2023
The Spyder Victor semi-auto marker has a simple design. It is a hopper-fed and co2 or compressed-air-compatible maker. Being low price doesn't mean that this marker has nothing to offer.
Here are some of the main features of Spyder Victor:
Design
The first impression of the Spyder Victor paintball gun is that it has a minimalist design— nothing fancy. The makers have put a special effort into making this paintball marker beginner-friendly and efficient.
It's a blowback paintball marker with a basic steel breaded hose, ASA, light weight, clamping vertical feed tube, rubber grip, pull pin Eko valve(patent pending), and carries a 10 Inch micro ported barrel. It comes in different colors with similar patterns. Overall, the Kingman Spyder Victor marker has a sleek design and pretty basic features.
Performance
Even though Kingsman produces expensive high-end guns, the purpose of making this paintball marker is to provide cheap and cost-effective gun options to beginners low on a budget. But that doesn't mean they have compromised the quality.
Spyder Victor is a semi-automatic paintball marker and easily shoots the paintball at 280-350 FPS quite easily. Also, you can adjust the velocity with the knob at the back of the gun. It has a reliable double-finger trigger, You won't see a double-finger trigger feature in a under $100 paintball gun.
The hooper is attached to the clamping feed neck, which is pretty rare to have in the category of this price range. Add the hopper onto the feed neck and screw it in place.
Moreover, the Eko valve enhances the value of this product. With this feature, you can shoot off 1600 shots with a twenty-ounce CO2 tank. Isn't that great? Show me a paintball marker that is under $100 and has this feature. Spider Victor surely offers more value for the money.
Reliable
Spyder Victor paintball markers are made from durable polymers. This won't break that easily, making it ideal to use in intense gameplay.
Further, unlike many paintball guns at this price point, it has a steel-breaded hose, which will not get damaged no matter how you use it.
Maintenance
The simple design and internals are easy to maintain for customers. If you have broken the paintball in the gun, you can fix this easily by removing the barrel and rear bolt quite easily, as both these things are completely toolless. Run the squeegee in this area and remove the pellet debris instantly.
Upgrades
Even though the basic Victor isn't special, it makes an excellent starter gun since it can be greatly upgraded. You can upgrade this paintball gun with a barrel kit, an electronic trigger frame, a bolt upgrade, or custom grips. A wide range of companies makes upgrades for these guns, so they are both affordable and widely available, along with the many available upgrades.
Every year, Kingman also releases a new version of Victor. While newer models are very similar, they look better, are more reliable, and are easier to maintain than older models.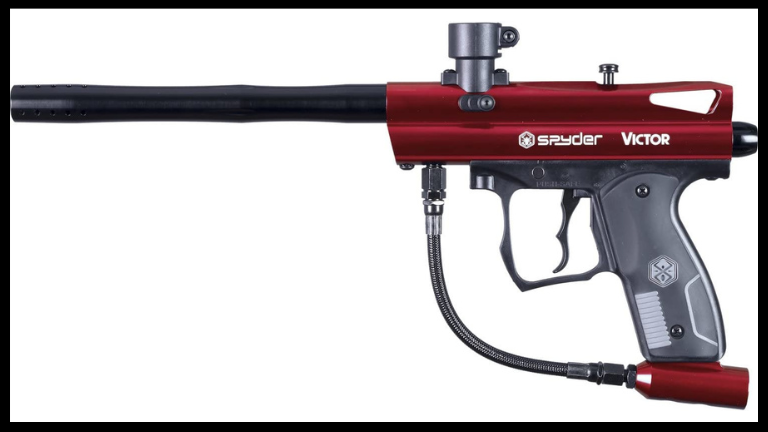 Final Verdict
Spyder Victor is the best beginner-friendly, affordable paintball gun on the market. It offers features a double-finger, Eko valve, rubber grip, durable body, and all that for under $100. If you can't spend a lot of money and want a quality paintball marker, Spyder Victor may well be your next paintball gun.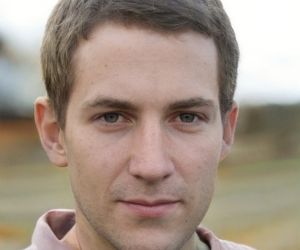 My name is Jezus Fischer, I am working full time on a paintball store and played all types of paintball games. Read more about me.