Last Updated on May 5, 2022 by Jezus Fischer
Wisconsin is famous for some adventurous activities like fishing, snowmobiling, and hunting, and of course paintball as well. That is the reason the city has got numerous paintballing places for paintball lovers.
If you are in Wisconsin and willing to spend a wonderful day paintballing with your friends, then you need to reach the best-paintballing venues in Wisconsin. A place that has large and capacious paintball fields with state-of-the-art facilities for every level of paintballers.
Here we have covered some best paintball places in Wisconsin where paintballers of every level can enjoy themselves freely.
20 Paintball Places in Wisconsin 2022
| Paintball Venues | Addresses |
| --- | --- |
| Battlefield paintball | W12151 Vold Rd, Osseo, WI 54758, United States |
| Apocalypse paintball | W9496 County Rd CS, Poynette, WI 53955, United States |
| Boneyard paintball | N7333 Highview Rd, Plymouth, WI 53073, United States |
| The siege paintball | W224S10030 Big Bend Dr, Big Bend, WI 53103, United States |
| Splat tag paintball | 835 County Rd E, Hudson, WI 54016, United States |
| Commando paintball | 2055 W Frontier Rd, Little Suamico, WI 54141, United States |
| Promise land sports park | 29039 Wilmot Rd, Trevor, WI 53179, United States |
| The edge paintball experience | 5946 US-51, Janesville, WI 53546, United States |
| Twin cities paintball | 2261 130th Ave, Emerald, WI 54013, United States |
| Wildman outdoor adventures | N22200 Bomber Rd, Niagara, WI 54151, United States |
| Stalker games | W1923 Bass Lake Ln, Lyndon Station, WI 53944, United States |
| Milton Paintball park | 8006 N John Paul Rd, Milton, WI 53563, United States |
| Action sports Wisconsin | N6090 County Rd G, Mauston, WI 53948, United States |
| Jungle cat paintball | N3469 WI-26, Juneau, WI 53039, United States |
| Superior paintball | 4105 S Schallermeir Rd, Superior, WI 54880, United States |
| Grand Valley adventures | 327 E Kent St, Wausau, WI 54403, United States |
| Tactics paintball and laser tag | 8061 S F St, Sparta, WI 54656, United States |
| Hidden Valley paintball center | N24125 Wayside Ln, Ettrick, WI 54627, United States |
| Vintage paintball park | N8645 1160th St, River Falls, WI 54022, United States |
| Patriot paintball | 1166 30th St, Chetek, WI 54728, United States |
1. Battlefield Paintball
Located in the countryside of Osseo, the battlefield is the right place for paintballing with your friends and family. The staff of battlefield paintball is friendly and helpful and gives you all safety instructions before getting you onto the field. it has many different courses for speedball and an especially dedicated course for woodsball players.
Website: battlefieldosseo.com
2. Apocalypse Paintball
If you are looking for a really big paintball field with unique and diverse obstacles then apocalypse paintball place is the best venue for you. Above all, if you have any event like a birthday party or any other event then the staff of apocalypse can serve you in the best possible way. The prices are fair, not too expensive like other paintball fields.
Website: apocalypsepaintball.com
3. Boneyard Paintball
Boneyard paintball field was established somewhere in 2003 but it started serving paintballers in 2009. It is the place that assures unlimited fun to the paintballers. Boneyard paintball field is pretty popular amongst paintballers because of its staff, facilities, and capacious fields. You can't resist it visiting again and again.
Website: boneyardpaintball.com
4. The Siege Paintball
If you want to enjoy other shooting games along with paintball then the siege paintball arena is the perfect place for you. It does not only facilitate paintball players but laser tag and airsoft players also enjoy a great time at the siege paintball field. The siege paintball has been serving thrill-seekers players since 2002. Interestingly, you will find some indoor paintball fields too at the siege paintball. The best part is, their pricing is pretty much affordable.
Website: siegepb.com
5. Spalt Tag Paintball
Splat tag paintball is a chain of paintball fields which are located in different states of the USA. Wisconsin also owns a stag tag paintball arena which is one of the giant outdoor paintball fields in the city of Wisconsin. You can call it a heaven for paintballers because of its well-maintained and clean outdoor paintball fields. It features more than 20 different paintball courses which include wooded settings, natural settings, and many others.
Besides this, if you are playing paintball for the very first time then the well-trained staff of splat tag will give you complete training about paintball. Not only this, they will guide you properly about the rules and regulations of the game that you are going to play.
Website: splattag.com
6. Commando Paintball
Commando paintball field always ensures you to have a good time with your friends and family. It's a great place for corporate and birthday events. Commando paintball offers fields of various terrains so that you can choose according to your game. Besides paintball, it offers many other adventurous games like low impact paintballing, bazooka ball, and airsoft.
Website: commandopaintballsports.com
7. Promised Land Sports Park
Promise land Sports Park offers many other adventurous sports besides paintball. Its paintball fields are open for players aged 11 and above. They have cool rental equipment at affordable prices. Interestingly, they offer 200 paintballs for free, and after using that you need to purchase paintballs from their pro shop. It's the best place for school get-togethers, birthdays, and other events.
Website: promisedland.com
8. The Edge Paintball Experience
Like its name, it gives your paintballing experience an extra edge. It has been serving paintballers since 1994. The edge paintball arena has got five different recreational levels of fields for woodsball, whereas, for speedball, tournament-level paintball fields are there. It is not only a paintball field rather it's an airsoft field too.
Website: 608pb.com
9. Twin Cities Paintball
Twin cities paintball is spread on an area of 80 acres with 12 different courses. The best thing about twin cities paintball is its fields are equipped with unique types of bunkers and obstacles. You will see a damaged and broken car or truck, in which you can hide and target your enemy. Every field has got different terrains, like forests, meadows, hills and even lakes. The crew members of twin cities paintball fields are cooperative and responsive to answer all your queries.
Website: twincitiespaintball.com
10. Wildman Outdoor Adventures
Wildman outdoor adventure is a resort where you can enjoy a great time with your family. Like every other resort, it offers some adventurous games like horse riding. However, Wildman outdoor adventure resort is the number one resort that offers paintballing facilities too. It provides a complete package to paintballers which includes a Tippmann gun with 400 ammo, a safety mask, and a chest protector.
Related: Outdoor Paintball NJ
11. Stalker Games
Stalker games are the house of many other thrilling sports like airsoft, paintball, and tactical laser tag. It is around 6 miles away from the Wisconsin dells and spread over an area of 40 acres. For woodsball, stalker games have a dedicated wooden field that gives you a mind-blowing woodsball experience.
Website: stalkerpaintball.com
12. Milton Paintball Park
Milton Paintball Park has got 4 fields for paintball and airsoft where you can enjoy every bit of your game. Like other fields, it is not only for adults but for kids too. The crew members are well trained and guides you properly about the rules of game. The paintball and airsoft field of Milton park are well cleaned and equipped with unique bunkers and obstacles.
Website: Milton Paintball Park
13. Action Sports Wisconsin
Action sports is the only paintball field in Wisconsin that is built using 40 containers. Instead of inflatable or other types of bunkers, there are containers that are closely placed together so that players can easily hide behind them. Apart from this, it is equipped with multiple fields for different paintball variations.
Website: actionsportswisconsin.com
14. Jungle Cat Paintball
A perfect spot for corporate events, group parties, and birthday parties. Jungle cat paintball comprises of numerous courses for paintball and other shooting games. The fields are nicely maintained and you have the freedom to access the entire field during the game. Talking about the staff members, they are nice and friendly and eager to cater to every moment.
Contact: Facebook
15. Superior Paintball
It is located at such an ideal place that anyone can easily access it from any area of Wisconsin. Superior paintball is an outdoor paintball center with a wide variety of terrains to enjoy. Besides this, it has many playing fields that include wooded fields, speedball fields, and airfields. Every field is designed in such a way that players can take the most out of them. The wooded fields have trees, woods, and additional bunkers around so that players can have a real-life gaming experience.
Website: superiorpaintball.net
16. Grand Valley Adventures
Grand valley adventures is an adventurous park only for paintball. It has three different fields for different types of paintballers. The Rec ball Trench and pellet field is to test your tactical skills in form of a group.
On the other hand, the old west village field is great for family and friends who want to have short and repeat rounds of play. Whereas, the woodsball field is the largest field and great for challenging battles. Grand valley adventures also have an open grill area where players can have fun after the game. The prices are reasonable and affordable.
Website: grandvalleyadventures.com
17. Tactics Paintball and Laser Tag
It's a great place but it is not only a paintball center rather a laser tag arena too. So those players who are not willing to play paintball can enjoy laser tag. Crew members of tactics paintball and laser tag center have sound knowledge about the rule and regulations of games. They make sure that your marker is set on a required shooting range. Tactic paintball and laser tag center also offer rental equipment and gear of high quality at low prices.
Contact: Facebook, (608-388-3517)
Related: Las Vegas Premier Paintball
Hidden valley is a mediocre-level paintball park. Like other parks, it has got all the necessary facilities. The fields are nice and clean and assure long-lasting fun.
Website: hiddenvalleypaintball.com
19. Vintage Paintball Park
Well, if you need a vast paintball field with a pro shop, then Vintage Paintball Park is the perfect spot. It is equipped with a huge field with small quarters and bunkers around to simulate a close-quarter combat battle. You will find every paintball gear and equipment in the pro shop of a vintage paintball park. If you are hosting any paintball birthday party or event, then you must consider vintage paintball park.
Website: vintagepaintballpark.com
20. Patriot Paintball
Patriot paintball is a family-owned business which is serving the public since 2004. It has covered a huge area for paintball fields that gives you an amazing paintballing experience. It's an outdoor paintball center with cooperative and responsive staff members that are ready to help you out on the field.
Contact: Facebook, (715-651-0882)
Also Read: Paintball Louisville
Final Words:
The city of Wisconsin has got numerous adventurous and thrilling sites for adventure-loving people. That's why it is packed with many paintball centers in and around the city. We have discussed some best paintball shooting places in Wisconsin that are well equipped and have great facilities and give you an unforgettable paintballing experience.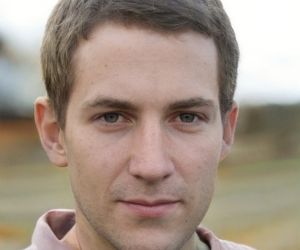 My name is Jezus Fischer, I am working full time on a paintball store and played all types of paintball games. Read more about me..