Tippmann Stormer Elite: Top-Rated Woodsball Paintball Gun
Tippmann is known for producing quality paintball guns. Their Stormer series has literally taken the paintball community by storm. It has three variants: Basic, Tactical, and Elite. But in this review, I will be focusing on Tippmann Stormer Elite.
Top-notch, dual-fed, Internal gas line, full customization, and affordable— these are all the characteristics that define Tippmann Stormer Elite dual. The high-impact composite body with a tactical front shroud features a military-style design that speaks durability and toughness. The new Tippmann stormer is an ideal choice for playing Woodsball.
More on this is in the sections below.
Why Choose Stormer Elite over Basic and Tactical?
So before I get into details about why Stormer elite dual fed is worth your investment, let's first look at what these three variants have in common and what the upgrades are as we move from Basic to Elite.
Tippmann Stormer Basic Features – is a nice-looking gun with a 98-threaded stock barrel, adjustable front grip, multiple Picatinny rails, ASA with stainless steel internal hose, non-folding sights, and hopper-fed. The cost is around $139.
Tippmann Stormer Tactical got the same basic features as the Basic. The additional features in this variant are a six-point position collapsible stock on the back, completely modular, flippable sights, and a removable barrel shroud. With these additions, the looks and usability have improved. This marker costs around $159.
Tippmann Stormer Elite carries the features that the Tactical variant has, plus the Stormer elite dual-fed mechanism that enhances its value. Now, you have both options: mag-fed and hopper-fed. It is priced at $199.
So, with an additional $40, you will get the feature that most of the paintball guns at this point range don't offer. I totally think it's worth the extra money.
Tippmann Stormer Elite Paintball Gun Review 2023
Performance
Tippmann Stormer builds on the legacy of high performance and accuracy of its predecessors. It even goes one step further by introducing a dual-fed feature that shows how the makers are looking for innovation to satisfy their customers.
The semi-automatic nature of this paintball gun allows users to shoot flawlessly and accurately. You can fire multiple rounds at 260 FPS – 315 FPS without malfunctioning.
It is a powerful marker and means business. The high shooting velocity of Stormer Elite makes it an ideal choice for self-defense. It would be best if the kid didn't use this paintball gun.
When it comes to the accuracy of this paintball marker, it is capable of hitting targets 50 feet away right out of the box. In addition to being semi-automatic, features like rubber grip, sights, and stock aides in taking accurate shots.
The barrel shroud reduces the firing sound, making it a stealthy weapon—ideal for Woodsball. Overall, Tippmann Stormer Elite offers great performance and experience.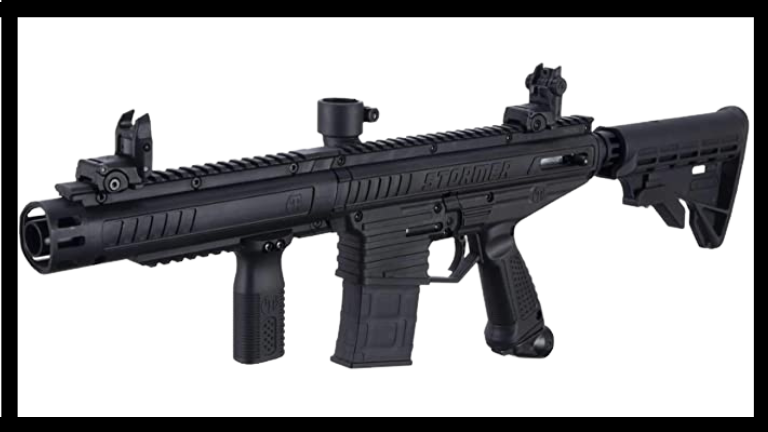 User-Friendly
Tippmann always caters to the need of their customers. That's why it offers features to improve the user experience. In Stormer Elite dual fed paintball, ergonomic rubber grips, an aluminum trigger, rear flip, and more room in the trigger area make the whole shooting experience comfortable.
Another feature that stands out is that now you don't need a breaded line, hose, or remote line, as the ASA has an internal airline in the grip.
Once you attach the air tank to the gun, the air/CO2 runs through a stainless steel hose in the grip that carries it up into the gun and the valve system. As a result, handling the marker is more convenient.
A foldable sight on the front and back is another feature that is designed with the users in mind. Some players are not comfortable using the sights, while others are dependent on them for taking accurate shots. Tippmann Stormer Elite addresses this issue with flippable sights.
Another user-friendly feature that Elite has is the six-point collapsable stock at the back. Now, you can select six different positions of the stock according to your size and arm length.
You will also receive a cleaning kit with the gun package. The maintenance and cleaning process is pretty simple and easy.
The Tippmann Stormer Elite is certainly a user-friendly paintball gun with all the features listed above.
Durable
The makers boast about the build of Stormer Elite paintball marker. They have introduced high-impact composite, which is plastic, but not just any plastic. It is extremely durable and long-lasting. The entire body frame is watertight, ensuring that there is no risk of leakage.
You might be thinking it must be lightweight due to the presence of plastic. On the contrary, Stormer Elite is quite heavy. It is a good thing— it won't break off so easily.
This marker has the same internals as the Custom 98. So, you will get the most reliable and time-honored internal shooting mechanism. That's another plus.
Versatility
Tippmann Stormer Elite is the most versatile paintball gun that you will ever find. This marker comes with a dual-fed system. That means if you are comfortable with using a hopper, you can install the elbow on the neck.
Further, put the dummy mag instead of the real one. This will prevent paintball from entering the barrel via mag. 
And you can also use a magazine fed mechanism. By doing this, Tippmann has caught the attention of a wide audience.
You will get an elbow, two stock mags, a trigger guard, and a dummy magazine. If you don't want to use the mag-fed configurations offering, you can replace the trigger. Just unscrew it and add the new one that also has a trigger guard and baldy tent that prevent paintballs from rolling into the barrel.
Highly Customizable
The Tippmann Stormer Elite paintball marker is highly customizable. You can replace the stock barrel with a high-end barrel. This gun also has Multiple Picatinny rails where you can attach lasers, lights, and more to make it more customizable.
Tippmann Stormer Elite Pros and Cons
Pros:
Dual-Fed
Foldable Sights
Durable Body
Accurate
Easy to maintain
Cons:
The stock barrel could have been better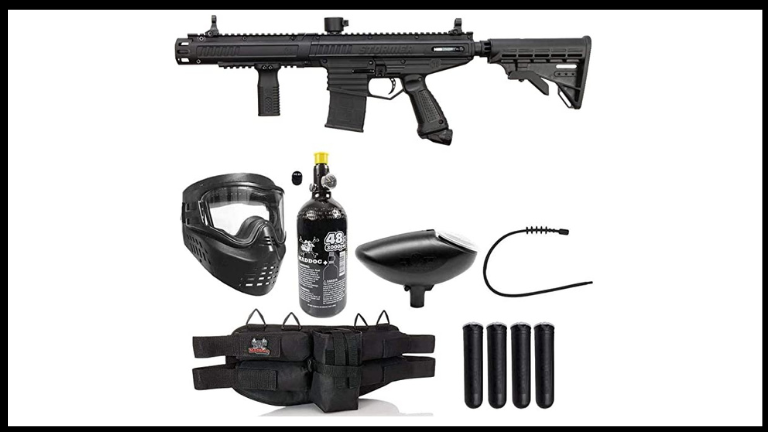 Final Verdict
The Tippmann Stormer Elite offers a number of great features that are hard to find at this price point. A durable body, unparallel accuracy, dual feed modular design, and more make this paintball gun impossible to ignore. It's the marker you've been looking for.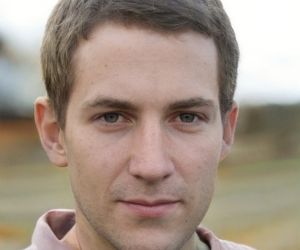 My name is Jezus Fischer, I am working full time on a paintball store and played all types of paintball games. Read more about me.