Dye M2 Review 2023: Best Paintball Gun for the Money
In the paintball community, I am surprised by how much praise the Dye M2 paintball marker receives. At first, I thought it was just hype that would fade away as more people tried it.
Guess what? It turns out I was wrong. This paintball gun remains one of the most popular choices among many users due to its excellent quality.
Dye M2 is a high-quality gun that symbolizes innovation, style, and efficiency. You will get premium features at a relatively affordable price. Continue reading to learn more about this amazing paintball gun.
Dye M2 Paintball Gun Overview
We'll begin by looking at the marker's background. Based on the DM series platform, this paintball gun is the result of a decade-long reengineering and improvement process.
From a design standpoint, it's a sleek and lightweight marker. It has a more compact look and feels great on the hand. Grips are more ergonomic, making them easy to handle.
The Dye M2 offers its users more accuracy, reliability, and efficiency. Designed with simplicity in mind, it is suitable for beginners as well as professionals. It is considered to be the top Speedball paintball gun with the fastest firing rate, like the Dye M3+.
The high-end electronics of this paintball marker enable users to program it easily to their preferences. Additionally, you can improve your paintball gun skills by training in multiple moods.
Dye M2 Key Features
Electrical Features
Dye M2 hosts state-of-the-art electronic control systems that include Method Operating System (MOS) with a prism interface, internal pressure sensors, and improved operational controls, which sets it apart from other paintball guns.
These features make this paintball gun a more precise, programmable, and efficient tracking device.
Moreover, by providing users with access to an easy-to-use interface and a 1-inch color OLED screen, M2's performance and accuracy are improved.
You will also get rechargeable batteries, gas-thru grip frames, a five-control joystick, wireless control connection in the body and frame.
Electronic features such as these improve not only the performance of the M2 but also provide you with the ability to maintain the more sensitive components of your M2.
Design
The makers of the M2 paintball marker have made it more user-friendly. For this purpose, they have added a great ergonomic design that offers great handling.
When it comes to appearance, Dye M2 gives users different options to select colors and designs. So, you have a more personalized paintball marker.
Moreover, the availability of different colors can help you better blend in with your surroundings.
Its brilliant external design carried over to its internals as well. M2 has a MOS Air upgrade kit that comes with a wireless charger and tech mat (more on it in the next sections).
You will experience a smooth shooting experience, with little to no kickbacks, thanks to its quick-release closed spool bolt design.
Rechargeable Batteries
Adding rechargeable batteries in the M2 marker with a micro USB cable shows how much attention is being paid to user experience. In no time, you can charge the batteries on the field without causing any delays.
Instead of looking for a 9-volt battery, find a power source and connect the USB cable to it and charge the M2.
One full charge of the Dye M2 will last you 100,000 shots! You'll run out of gas quicker than you'll run out of batteries.
You can also charge Dye M2 wirelessly by laying it down on a charging mat. But it will take more time to charge in this way.
Diverse Training Modes
Another great feature of this paintball gun is the availability of 3 training modes: breakout drill, snapshot drill, and rate of fire training mode.
All these firing modes options help you improve speed, shooting accuracy, muscle reflex, and trigger response times.
Performance
Dye M2 features the Billy Wing Fuse bolt system that can operate at 135 psi, making it more air-efficient. The paintball gun will work smoothly regardless of the quality of the paint or the type.
The trigger of this paintball marker is so smooth and easy to use that it offers a great shooting experience. Further, you can adjust the angle of the trigger to match your preference.
M2 is a lightweight paintball gun, but its build is definitely sturdy. High-grade metal is incorporated into the body.
On top of that, you will get one year warranty, making this paintball marker a more reliable and durable option.
With the Dye M2, you receive two stock barrels of varying bore sizes (.684 and .688). Since paintballs are getting smaller, adding a smaller bore size is a smart move by Dye manufacturers.
Maintenance
Cleaning and maintaining Dye M2 is quite easy. You can access the internals in no time. With regular cleaning, you can prevent dirt or paint build. Further, with different color o-rings, the assembling process becomes smooth and error-free.
Pros
Lightweight
Durable
Accurate, consistent, and air-efficient
Easy to program maker
Cons
Due Expensive option
Keeping M2 clean and maintained is a constant task
The Bottom Line
The Dye M2 is a high-end paintball maker. It offers compressed air efficiency, accuracy, speed, and consistency, making it one of the best paintball guns you can buy.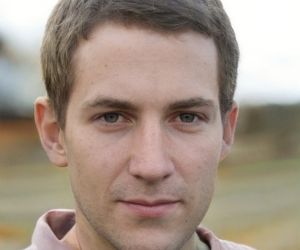 My name is Jezus Fischer, I am working full time on a paintball store and played all types of paintball games. Read more about me.