Sometimes it's good to play with mess and dirt. Paintball is one of the game where you have to deal with messy paints and dirt, and dust on the fields, and to be honest, it's great therapy to keep you alive and fresh mentally.
Las Vegas has got such amazing places where paintball can be played with full fun and enjoyment. Paintball fields in Las Vegas are difficult to choose, but we have selected the three best paintball fields in Las Vegas that are spacious and have got different paintball courses. What these three fields are and what type of players they accommodate, we have disclosed every possible information about them.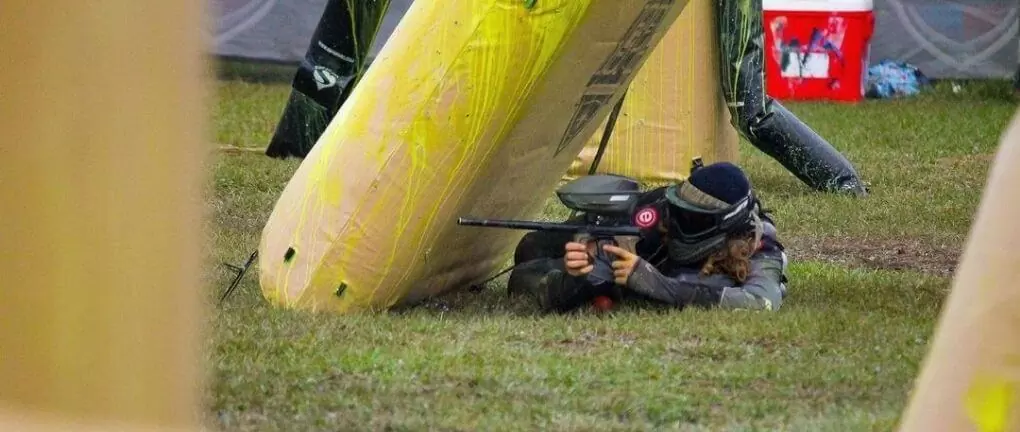 3 Paintball Shooting Place in Las Vegas
Las Vegas Premier Paintball
Las Vegas premier paintball field is considered one of the best outdoor paintball fields in Las Vegas. Their fields are designed and decorated in such a way that even the sight of the paintball field boosts up adrenaline in the body.
Since it's an outdoor field, so it definitely covers a comparatively greater space than any other indoor paintball field. The prices are pretty economical. However, the pro shop is equipped with all the latest gear and paint ball equipment that you can avail of by giving a nominal rent. And if you bring your own marker on the field, then you will be charged a very small fee for utilizing the paintball field only.
Like every other paintball field, the Las Vegas Premier Paintball Center doesn't allow outside paint to be played on the field. You have to use only those paintballs that you will get with the rental gear packages.
Talking about the field members, they are super cooperative and well trained to respond to all your queries. Staff members will guide you on each and every rule about the game and make sure that you follow them properly.
Las Vegas paintball center offers different paintball courses for different levels of games. Low impact paintballand kids splat are pretty common paintball courses amongst young boys and girls. For birthday parties, team-building events, family get together or even New Year parties are best hosted in Las Vegas Premier Paintball Center.
Where to find them:
Website: www.lvpp.net
1400 N Rampart Blvd, Las Vegas, NV 89128, United States
Contact# (702) 574-2066
Combat Zone Paintball
Located on the south Las Vegas Boulevard, the Combat Zone paintball center has got one of the best paintball fields in Las Vegas. The fields are well managed and except where you can plan your family events or corporate events. Talking about their staff, they are well trained and serve you in the best possible ways. Even the staff members give you a referee to watch out for your game.
Combat Zone paintball offers different packages for individuals and groups. Besides this, they offer amazing discounted packages for birthday parties and events. Apart from this, their fields are designed in such a way that they can accommodate children and adults of all age groups. Kids aged up to 10 years are allowed to play on the field. So if you want to host your kids' birthday party and make it an unforgettable event for your kids and their friends, then Combat Zone Paintball is the perfect place for you. Combat Zone Paintball gives you a memorable and stress-relieving paintball day.
Where to find them:
Website: combatzonepaintball.com
13011 S Las Vegas Blvd, Las Vegas, NV 89044, United States
Contact# (530) 533-5300
Bonehead Paintball
Outdoor paintballing is great fun indeed but the hot weather of Las Vegas in summers doesn't make outdoor paintballing fascinating sports. Therefore, people look for indoor and covered areas for paintballing. In such conditions, Bonehead paintball serves to be the best indoor paintball center for the people of Las Vegas.
When you want to take a break from the daily hectic routine and hustle and bustle of your life, Bonehead paintballing offers you a great experience. Obviously, it's an indoor paintball center, so it is comparatively smaller than the outdoor centers, but it is spacious enough to gather large groups of people.
The fields are well maintained, nicely decorated, and above all properly cleaned. It has got different fields for different levels of players with different turf so that you can enjoy every bit of the game without being hurt. Also, there are enough bunkers and obstacles on the fields to give you enough space to hide and attack your opponent.
The best thing about the Bonehead Paintball arena is, the fields are fully air-conditioned, so you won't get sweaty even in the hot summers of Las Vegas. Talking about their pro shop, it features one of the biggest pro shops in the state of Nevada. The pro shop is fully equipped with all the latest and updated paintball gear, and interestingly, you can rent out your favorite markers by paying low rent.
For birthday parties, and corporate events. Bonehead Paintball Center is the best center. You can reserve it for your parties a few days before the event.
Where to find them:
Website: www.boneheadpaintball.com
1325 E Flamingo Rd, Las Vegas, NV 89119, United States
Contact# (702) 267-6042
Conclusion
There are many different places for paintball shooting in Las Vegas, but either they are not well managed or they are located in a small area. The above-mentioned paintball centers are not only located in huge spaces but are well managed and properly organized. We recommend you try Combat Zone Paintball and Las Vegas Premier Paintball Arena for outdoor paintballing. Among the indoor ones, the Bonehead Paintball Center is the best one.