Tippmann Cronus 2023: Ultimate Paintball Gun for Beginners
If you are a beginner and looking for a military design, high-end, and affordable paintball gun, the Tippmann Cronus is the one for you. Tippmann has put together a state-of-art product that has become their signature mechanical marker.
Tippmann Cronus brings a more real gun-like aesthetic to its users. It is a durable, accurate, and air-efficient paintball gun. The value that it offers retains the brand's trust and reliability among the users.
Continue reading if you are thinking of buying high-end paintball guns at a low price.
Tippmann Cronus Review
Everyone in the paintball guns industry knows that the Tippmann brand is synonymous with quality and reliability. They have been producing out-of-the-line products since 1980. Tippmann TiPX, Tippmann 98 custom, Tippmann Stormer series, and Tippmann TMC marker are examples of Tippman's commitment and craftsmanship.
The basic and tactical models of Tippmann Cronus laid the foundation for innovative militaristic guns that have influenced the generation after. Makers have successfully catered to the needs of beginners and professional players alike.
Cronus paintball marker is easy to use— anyone with no prior knowledge of guns can operate it conveniently. It's relatively heavy, which is a good thing— it won't break off if you drop it during Woodsball. The body frame has nylon, while aluminum is used internally. Overall, the marker is durable and long-lasting.
The most highlighted feature of this paintball gun is that it has an internal gas line, making it more user-friendly; now, you have a better grip.
For under $150, you can purchase Cronus. You won't get that much value for this price. Read more about this gun in the section below.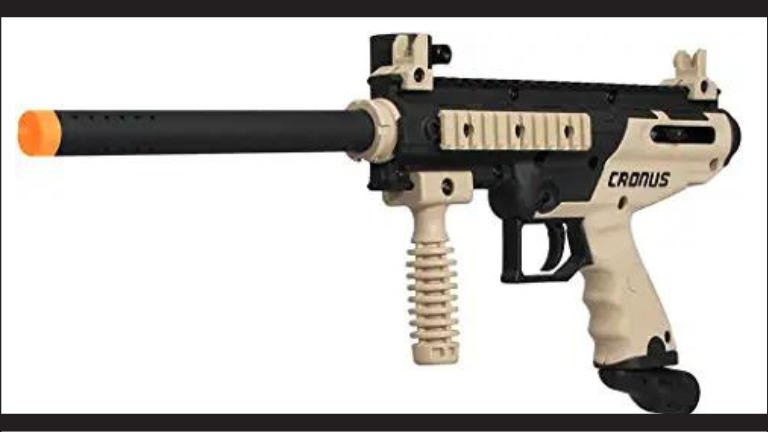 Tippmann Cronus Review – Paintball Marker Features
Here is an overview of some salient features of this marker.
Efficient Shooting Operation
Tippmann cronus is a semi-automatic gun. It is a highly accurate marker with an optimum firing rate because of its mechanical nature. With an internal gas line, you can hold the foregrip easily. It is especially helpful when you are playing Woodsball, where the playing session can last for hours.
Cronus is available in .68 caliber. Use paintballs that match the stock barrel for maximum accuracy and velocity.
Shooting Accuracy
With this Tippmann paintball gun, you can fire it no matter what conditions you find yourself in. Ported barrel is one of its outstanding features that keep this gun seperate from other paintball markers. It makes the shots quieter and more precise. The Tippmann markers also features four Picatinny rails for attaching attachments like lights and sights. Both CO2 and HPA compressed air can be used for cronus marker but it is recommended to use HPA compressed air for smoot and accurate shooting.
With its semi-automatic firing mode, it has the ability to hit targets flawlessly, even at a range of up to 150 feet, with accuracy. Additionally, this beginner's gun has a mechanical trigger that allows rapid, accurate firing. Tippmann cronus combines high performence in a Milsim body kit. These paintball guns can shoot eight pellets per second— that's an outstanding shooting rate.
Maintenance and usage
The Tippmann Cronus gun has a simple design and is ideal for beginners. You can easily remove the barrel shroud to access the barrel and clean it. To clean internal parts, you need to disassemble the marker. It will take roughly 5-10 minutes. Cronus's internals is identical to Tippmann's other markers, like Custom 98, in general. The cleaning process is pretty easy.
Design
The Tippmann Cronus paintball marker has a professional design that emulates durability and aesthetic appeal. Makers chose the black and tan desert color for exterior housing to give it a military feel.
Both grips are ergonomically designed and include rubber in the build, making it easier to handle the marker. The rubber grip is attached to the Picatinny rail. You can easily remove or adjust the grip.
Price
Cronus paintball markers have the advantage of being affordable compared to other paintball guns. However, it doesn't mean that the marker lacks premium features. On the contrary, Tippmann offers performance and value that is hard to find at this price point.
Tippmann Cronus Tactical Edition
If you want to buy a Tippmann Cronus and want some upgrades included, the Tippmann Cronus Tactical Edition is a perfect alternative. Also semiautomatic, the Tippmann Cronus tactical edition shoots extremely efficiently.
Molded rubber grips are added on the front of the gun for carrying the Tippmann paintball gun. The gun also features a collapsible stock so that it can be quickly modified for different gameplay scenarios and player sizes.
You can further customize this paintball marker by adding attachments to the four Picatinny rails that are present on the top, sides, and bottom of the gun.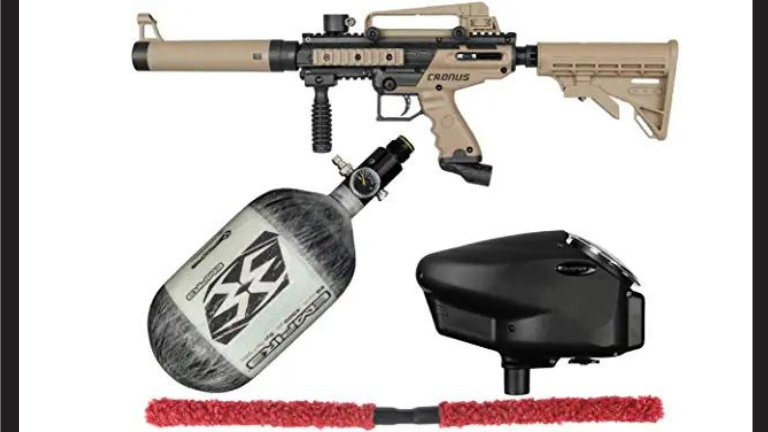 Pros and Cons
Pros:
Affordable
Semi-automatic
Sturdy body frame
Highly accurate and efficient
In-line Bolt System
Internal gas line
Beginner-friendly
Mechanical Trigger
Easy to maintain
CO2 and Compressed Air Capability
Cons:
Low standard barrel
Some people may find it heavy
Final Verdict
Tippmann Cronus is an iconic paintball gun because it meets and exceeds expectations and also lasts for many years, making it suitable even for intermediate players. Tippmann Cronus is a great paintball gun, except for the weight, but if you don't have a problem with that, then you'll immediately love it.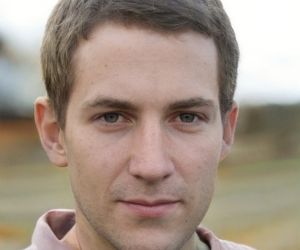 My name is Jezus Fischer, I am working full time on a paintball store and played all types of paintball games. Read more about me.