Best Beginner Paintball Gun 2023 – Starters to Intermediate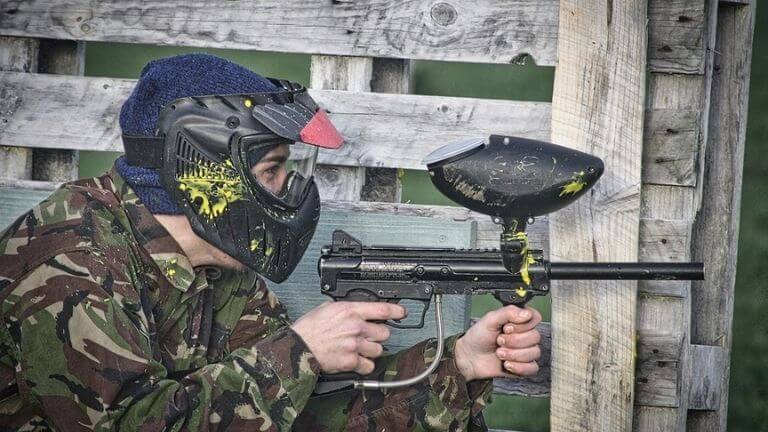 So you are going to give your first debut on to the paintball field. But wait! Have you chosen the right tool for the paintball job! Paintballing for the first time is a thrilling and exciting experience but this turns into a dull and boring event if you do not use the right paintball gun.
With more than 500 paintball markers, it's pretty hard to decide the best paintball gun for beginners. Generally, the best beginner paintball gun should have high accuracy and adjustable velocity along with the scope of customization. So, later on, when you transform into an intermediate-level player, you can upgrade your tool without spending extra bucks. Here we have jotted down some of the top-rated and best entry level paintball guns and reviewed them after using them thoroughly.
Best Starter Paintball Guns 2023
EDITOR'S CHOICE
Tippmann Stormer Elite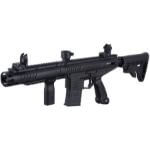 Velocity: 250-325 FPS
Weight: 9 pounds
Type: semi-automatic
Dual feed offers immense accuracy
PREMIUM PICK
Empire Paintball Resurrection Autococker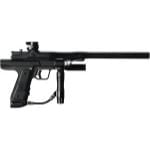 Velocity: 250-325 FPS
Weight: 3.7 pounds
Type: semi-automatic
Best marker for first field entry
BUDGET PICK
Action Village Mini GS
Velocity: 275-293 FPS
Weight: 1pounds and 14 ounce
Type: electro-pneumatic gun
Shoots with impressive accuracy
1. Tippmann Stormer – Best Beginner Paintball Gun 2023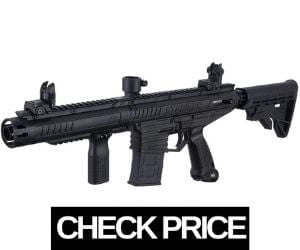 Tippmann is a trustworthy brand that has been manufacturing high-end paintball makers for decades. Tippmann has launched many popular markers that are commonly used. One such example is Stormer Elite.
Tippmann Stormer Elite is available in three models that allow the players to do full customization that is; Tippmann Stormer Basic, Tactical, and Elite. Looks-wise, all three are the same with few differences. We have tested Stormer elite and considered it as the best paintball gun for beginners because it can entertain all levels of players.
Featuring a dual-feed modular design that allows its users to use either magazine-fed or conventional hopper-fed options. You will get two- 20 rounds of magazines. The biggest benefit of dual-feed markers is you can switch from magazine to hopper when you need more firepower. You would have to insert its dummy magazine when you are using the hopper-fed option.
The gun features high-quality construction. It is made up of durable composite material with high details on aesthetics. While holding Stormer Elite, I feel like it's pretty big and bulky in size, and maybe it's because of its material. It weighs around 10 pounds, so you need to have tough shoulders to maneuver along with Stormer Elite on paintball leagues. The most famous questions asked by the beginners is " can a paintball gun kill you?"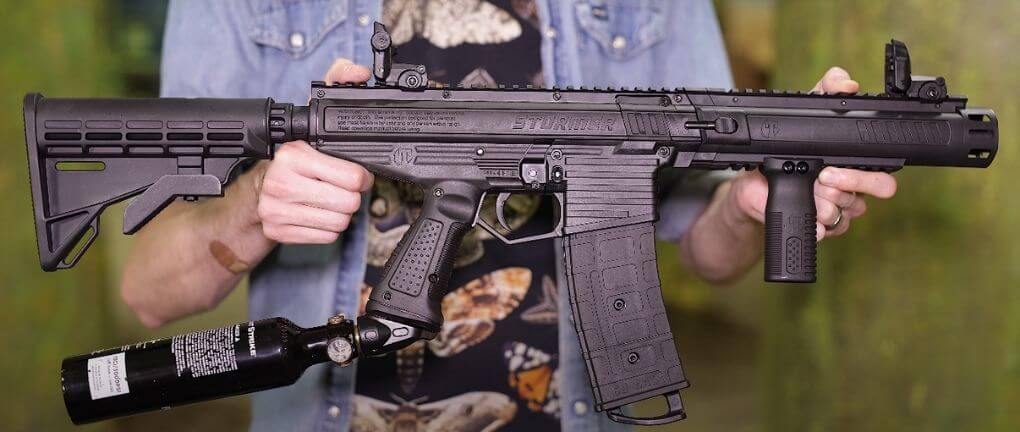 Empire auto cocker paintball gun is the snipper-style paintball marker that is also best for beginners. It features a closed bolt system that promises extreme accuracy and that's the reason we call it one of the best starter paintball guns.
Empire Paintball Resurrection Auto gun comes with five different sizes of auto cocker threaded backs that are .675, .680, .685, .690, .695. So you have wide options to play on the woodsball scenario. Apart from this, for rapid firing, you will find an auto-trigger option.
For easier gripping, it features a rubber wrap of around 0.45 grips with a Delrin handle. Delrin handles are pretty durable and water-resistant. So chances are, the Empire Autococker paintball marker will last long. Besides this, the barrel is made of aluminum and it's in two pieces. However, the stainless steel pump roods are pretty durable, which makes the gun rugged and sturdy to use.
It delivers the best performance with rugged and robust durability. The overall weight of the marker is towards the higher side which makes it a little bit difficult to hold for hours. The marker is efficient enough to be operated on low pressure easily. It's a semi-automatic marker that is auto cocker reborn. Yes, we realized, while testing that it has the same old school accuracy that was the part of auto cocker markers along with a new and unique style.
Pros
With 5 different barrel backs
Closed bolt system offers high accuracy
With rapid-firing or pump fire option
Cons
Slightly heavier than other models
Our Verdict:
Empire Auto cocker Resurrection paintball marker is a uniquely designed marker with excellent accuracy and durability. With five different sizes of barrel backs, you can rule the battlefield while being paint efficient. Overall, it's a great marker but a bit heavy.
3.

Maddog

– Best Beginner Paintball Gun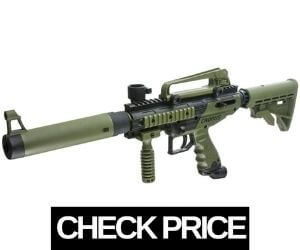 Personally, it's my favorite and the reason is it's from the banner of Maddog Tippmann Cronus Tactica. If you want a lightweight paintball marker of rugged durability with MilSim style, get your hands on Maddog Cronus. Indeed it's the Best Entry-Level Paintball Marker.
You will get a complete package that includes a Cronus paintball gun along with the Maddog paintball gun with CO2 accessory. Just grab it and head towards the field. The accessory package includes empty paintball tanks, paintball loader, paintball mask, harness, pod, and Squeegee.
Talking about the marker, Cronus offers high performance along with low maintenance. It's a semi-automatic marker with A5 barrel threads along with a proven inline bolt design. Featuring a high-impact composite body that looks like a military-style firearm.
The adjustable shooting range of about 250-325 FPS makes it a perfect marker for entry-level players. Also with the presence of multiple Picatinny rails, you can do lots of customizations. It uses 0.68 calibers of paintball projectiles which can shoot about 150 feet away. Impressive? When we tested Maddog Cronus tactical we found it less noisy, unlike other guns. Wide barrel diameter might be the reason behind it that also reduces the incidence of paintball jamming. Less noisy guns are beginner's favorite guns as the sudden loud firing noise might make new players confuse.
Related: Paintball Rules & Regulations to Follow
Pros
Highly accurate MilSim style gun
Endless possibilities for customizations
Impressive adjustable shooting range
Low maintenance gun
Cons
The stock barrel needs to be improved
Our Verdict:
When "to-be on budget" is your ultimate goal, Maddog paintball gun is the best entry-level gun that can meet your requirement. Not only easy to use but easy to clean gun with endless scopes of customizations. It offers amazing accuracy which is the best for newbie players.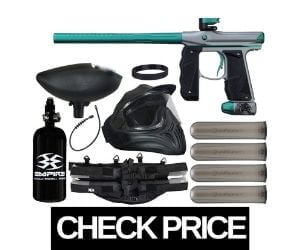 If you are assuming that for beginner's semi-automatic markers are the only choice, then you are on wrong track. Action Village launches an electronic gun that is specifically designed for beginner-level players. Action Village Empire Mini GS Paintball gun is an electronic marker that needs HPA to operate. Featuring different firing modes such as semi-automatic, burst, ramping, and full automatic that you might need in a full-fledge paintball tournament.
The build and construction are pretty amazing with no extra bulky weight. It weighs around 1 pound and 14 ounces which is one of the lightest entry-level paintball guns. For the perfect gripping, Action Village added a thick rubber grip with finger grooves so that players can have a firm grip on the gun.
As far as the performance of Empire Mini Gs Paintball gun is concerned, it has got an impressive adjustable velocity of 275 FPS which can be increased up to 293FPS. Moreover, it requires 180-200 psi of operating pressure to operate.
Beginner players usually experience chopped paintballs, which is quite irritating as you will have to clean the gun deeply at the end of the day. Surprisingly, the experts at Empire have incorporated an integrated break-beams anti-chop eye feature. It won't let you face any chopped paintballs.
Empire Mini GS is the best choice of electronic gun for beginner players but it has got so many small parts that make it fairly difficult to clean.
Also Read: Does Paintball Hurt?
Pros
You can adjust velocity as per your choice
With a firm and strong gripping handle
No more chopped paintballs
Extremely Lightweight
Cons
Routine cleaning is a bit difficult
No user manual
Our Verdict:
Action Village Mini Gs is the ideal choice of gun for those beginner players who don't want to spend extra bucks on the game. It's a long-barreled gun, so it offers shots with great accuracy. The adjustable velocity option is quite suitable for beginner players. Overall, it's a good choice, but cleaning it is a bit of a tricky task.
5. Spyder Victor – Good Starter Paintball Gun
The list of the best beginner paintball guns is incomplete without Spyder victor. The extreme detailing of Spyder Victor is strong proof that it is designed for the newcomers to the paintball game.
A simple and elegant gun that gives a real gun-like look, Spyder victor is a semi-auto paintball marker that features a bottom line with standard ASA. Not only this, its adjustable sight rail lets you focus on your target easily.
Spyder Victor paintball marker lets beginners dominate the battlefield with its crazy firing rate. Thanks to its double finger trigger that allows players to fire fasts. Unluckily, some people find the double trigger quite stiffy so they can't enjoy the crazy firing rate.
Instead of this, this marker is equipped with a unique technology that is Eko™ valve. With the help of Eko™ valve, your Spyder victor becomes an air-efficient marker and utilizes less amount of HPA or Co2. In a single 20 oz tank of CO2, you can shot up to 1600 shots.
Since this is a good starter paintball gun, that's why it has a velocity adjuster that can adjust the velocity from 280FPS to 350FPS easily. This will let the new players have command over the game easily. Also, its 10-inch barrel offers more accuracy to beginners players than the short barrel guns. Read more here
Related: Best Budgeted Paintball Guns under $200
Our Verdict:
Spyder Victor is no doubt the best starter paintball gun especially when you want to improve your speed and accuracy. Also, it is an air-efficient gun that is quite durable in terms of its price.
FAQs:
Final Thoughts:
Using the right and appropriate paintball marker can give you an extra edge over your competitor. Even though you are a beginner, but with a beginner-level gun you can give a tough time to your opponent. One such example is Tippmann Cronus and Action Village Mini Gs. These are the entry-level paintball guns that are specifically designed for newbie paintballers. They have an efficient firing rate along with a velocity adjuster.
Remember, paintball would be fun if you have the right marker in your hand!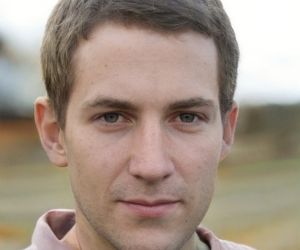 My name is Jezus Fischer, I am working full time on a paintball store and played all types of paintball games. Read more about me.