Paintball in Houston 2023 – 10 Amazing Field to Play
Houston is a city that is packed with big malls, zoos, museums, and numerous other tourist attractions. It is the place that is best for thrill-seekers. With so many thrilling places, there are many paintballing fields in the city of Texas, Houston that quench your thirst for an adventurous day out.
Paintball is a game jam-packed with fun that becomes more adventurous when you have huge paintball fields. The Fields for Paintball in Houston are spread over huge areas with natural obstacles to give you an unforgettable paintballing experience. Here we have dug out some of the best paintballing places in Houston. Here they are;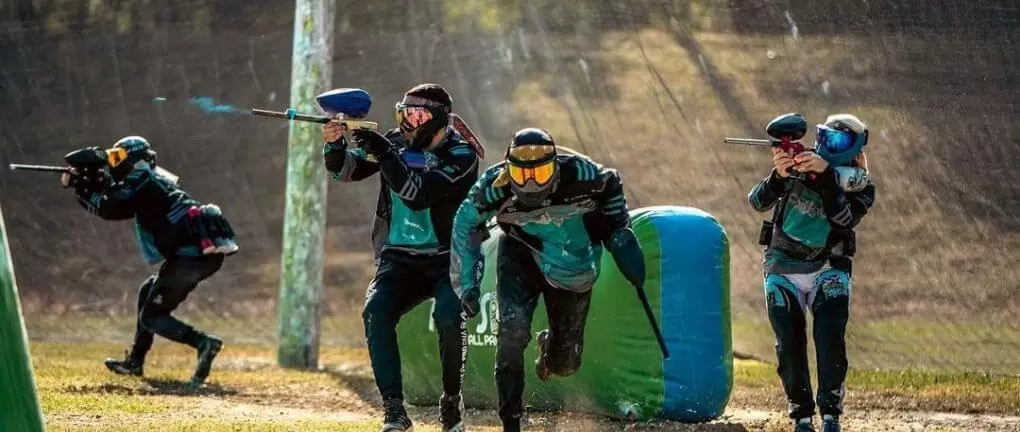 10 Fields for Paintball in Houston Texas
| Paintball Places in Houston | Address |
| --- | --- |
| Urban War Zone Paintball | 2315 Telephone road, Houston, Texas 77023, US |
| Paintball Bonanza | 6500 Gold Moss Dr, Houston, TX 77085, United States |
| TXR Paintball | 15550 Grant Rd, Cypress, TX 77429, United States |
| Survival Games of Texas | 2309, Aldene Meadows Rd, Houston TX 77032, United States |
| 5J Extreme Sports | 22340 Interstate 45 Spring, TX 77373, United States |
| H-Town Paintball | 1500 Elton street Houston, TX 77034, US |
| Glory Paintball | 2600 Calder Dr, League City, TX 77573, United States |
| Houston Indoor Paintball | Cypress TX 77429, United States |
| Tanks Paintball Park | 22011 Southwest Fwy, Richmond, TX 77469, United States |
| Paintball Zone | 14100 Beamer Rd, Friendswood, TX 77546, United States |
Urban War Zone
The urban war zone paintball is located in downtown Houston and it is one of the bestest paintballing fields. They have put great efforts to make your paintballing day at the urban war zone, an amazing one. If you want private paintball play for an entire day with your friends and family, then the urban war paintball zone is the best park. It lets you enjoy your game privately without any fear of sharing it with anyone else.
Apart from this, the urban war zone paintball field provides unlimited paintball ammo supply to its customers, which rarely anyone does. The staff members are well trained and always ready to go the extra mile to serve you in the best possible manner.
Website: urbanwarzonepaintball.com
Paintball Bonanza
If you are in search of a well-decorated paintball field, then Paintball Bonanza is the right place for you. It's decorated in the sense that it has cartoon-shaped bunkers and funky painting designs that attract young players. Also, numerous hiding places lure many paintballers to Paintball Bonanza. It's located near Jersey Village and is easily accessible from all places in Houston.
Paintball Bonanza is run by old paintballers, that's why they are well aware of each and every need of paintballers. To make your kid's birthday an unforgettable event, the Paintball Bonanza is the best outdoor field that exposes you to different terrains and courses of fields.
Related: Paintball Places in Atlanta Georgia
TXR Paintball
Be it a club meeting, team-building event, or family gathering, TXR Paintball is the paintball field that caters to your every need. It has got 10 fields for paintball enthusiasts and each one is 75 acres in area. Located in Cypress, Texas, TXR Paintball has fields for every type of gameplay like SpeedBall and WoodsBall. Not only that, but it also caters to airsoft players.
The team members are well equipped with all the significant and appropriate information about the game. As far as pricing is concerned, they have got different affordable packages that you and your friends can enjoy all year round.
Website: txrpaintball.com
Survival Game of Texas
In the hot summers of Texas, outdoor paintballing can sometimes become difficult to play. That's why the survival game of Texas has got some indoor fields too. Not only indoors but if you want to enjoy the nice and warm Houston weather, then outdoor fields are there in the Survival game of Texas Park. It is one of the oldest paintball parks that is serving customers since 1984.
No matter you are a beginner or a pro paintballer, you will have long-lasting fun for sure in the survival paintball field. The outdoor fields are spread over an area of 47 acres, which gives you a huge area to have fun with your friends. You will find rental equipment at affordable prices, and the best thing is, that you don't need to take masks, goggles, and paintballs on rent, you will get them free with the semi-automatic marker.
Website: survivalgameoftexas.com
5j Extreme Sports
Out of many amazing fields for paintballing in Houston, 5J extreme sports is one of them. Packed with thrilling paintball and airsoft fields it gives a mind-blowing experience to its customers. It is a safe and family friendly paintball field that is operational on Saturdays and Sundays.
5J extreme sports covered a huge area for paintballing with many different courses, like Fuel Depot, Abandoned the City, and many others. When you are at 5J extreme sports, you stay relaxed from a security and safety point of view. In case you haven't brought your equipment, 5J extreme sports will rent it out renowned paintball markers. It is an ideal place for private parties.
Contact: (+1) 832-220-9434
H Town Paintball
The H-town field for paintball in Houston is best known for its nuke town field that is equipped with test dummies, authentic vehicles, and small quarters so that you can enjoy a real-life close quarter combat-style war. If you are in Houston and haven't visited the H-town paintball arena, your trip is still incomplete.
H-Town Paintball Park not only offers daytime paintballing, but a unique glow-in-the-dark paintballing session is also available for thrill-seeking players. And the best part is, they offer their services at pretty affordable prices. Not only this, even paintball games are available at a pretty affordable price.
Website: htownpaintball.com
Glory Paintball
Glory Paintball Park is known for amazing team-building activities according to US Military Standards. You can visit them any day of the week for private play. It is the best place for beginners as they provide different paintball courses that refine the paintballing skills of beginners.
Not only this, they have special training sessions for beginners to make them perfect at team play and communication. The well-trained staff also improves the shooting accuracy of players. They have different fields for different gameplay, and staff members are always ready to assist players with the rules and safety of the game.
We have seen many professional team-building events being held there at glory Paintball Parks since it is famous for its team-building training and activities.
Website: glorypaintball.com
Houston Indoor Paintball
Indoor paintballing is fun indeed. Unlike outdoor paintball, you won't have to burn your complexion in the scorching sun rays. For such players, Houston offers an indoor paintball arena that has got well-equipped and well-decorated climate-controlled paintball fields. Let me tell you, it is the biggest indoor paintball field in Houston.
Temperature and humidity are completely controlled in an indoor facility specially designed for paintballers. It is equipped with many different indoor fields for playing different variations of the game. Each field has got turf that gives a firm grip to your feet without hurting you. Besides this, the crew members are eager to answer your queries and guide you properly through the game. Unlike other indoor paintball fields, the Houston paintball arena is well cleaned and well maintained.
Tanks Paintball Park
Located in Richmond, Texas, Tanks Paintball Park is one of the oldest paintballing places in Houston, Texas. It is equipped with different recreational fields and open fields for different players. For woodsball, they have got one of the best fields, spread over a wide area and surrounded by tall trees. They have a dirt mount field which is best for experienced paintballers who want to have challenging gameplay.
When it comes to pricing, Tanks Paintball has beaten all its competitors by giving amazing services at incredibly low prices. They also offer different discounts to different groups of players. For private gameplay, you can approach any time of day, whereas, for parties and events, prior bookings are preferable.
Contact: (281) 342-5885
Related: Paintball Miami Places
Paintball Zone
Paintball Zone serves the north and south of Texas simultaneously. Both locations are equipped with huge fields, and they offer an amazing paintballing experience to their players. The north locations of the paintball zone are spread over an area of 25 acres. It has woods with trails, along with forts and hills, so that you can have a real warfare-like paintballing experience.
On the other hand, the paintball zone in the south of Texas is not only a paintball park but an airsoft field too. It is comparatively smaller than the north location, which is 20 acres of land with different maps to enjoy the different games. Talking about the crew members of both locations, they have sound knowledge of all the rules and regulations of the game and are ready to assist you in the best possible manner.
Website: paintballzonehouston.com
Conclusion
Your trip to Houston is incomplete if you haven't visited any of the paintball parks in Houston. They promise to give you an unforgettable paintballing experience full of thrill. However, you will find all types of equipment and gear at the above-mentioned paintballing fields at pretty affordable prices.
The choices of paintball parks are vast in Houston, but if you want to play a close-quarter combat-style game, then the H-Town paintball arena that simulates Nuketown is the best choice. Otherwise, urban war zone paintball is our favorite as you will get an unlimited supply of ammo and that's without any cost.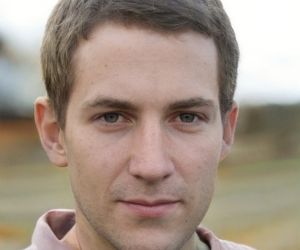 My name is Jezus Fischer, I am working full time on a paintball store and played all types of paintball games. Read more about me.