Paintball in Orlando – Top 4 Fields for Paintballing 2022
There are so many different things to do in Orlando, Florida. like boating, camping, fishing, hunting, etc., as there are more than 100 lakes in Orlando. But all these activities will invite boredom soon. So, to boost your adrenaline and stimulate your mental activity, there are some places in Orlando where you can enjoy paintball to the fullest.
Playing paintball in the backyard of your house is not more than a big mess, so why opt for the backyard when you can get huge and giant paintball fields in Orlando, Florida. There are a few paintball fields in Orlando that promise to make your day. Here we have discussed the biggest and most popular paintball fields in Orlando.
Top 4 Paintball Places In Orlando Florida
Orlando Paintball Places
Addresses
Website & Contact#
Orlando Paintball
7215 Rose Ave, Orlando, FL 32810, United States
www.orlandopaintball.com
407-294-0694
Warrior Sports Park
4603 W Colonial Drive, Use the Barnett Park entrance (BMX Lane). The Park will be on your left., Orlando, FL 32808, United States
www.warriorsportspark.com
407-792-2002
Battleground Orlando
7190 Rose Ave, Orlando, FL 32810, United States
www.battlegroundorlando.com
407-294-0694
Battlefield Orlando
1251 S Co Rd 13, Orlando, FL 32833, United States
www.battlefieldorlando.com
772-643-5498
Orlando Paintball:
If you are in search of unique and exciting yet natural team-building activities, then the Orlando paintball center can help you in the best possible way. Orlando paintball center is one of the largest paintball centers in Florida. Not only paintball but you can enjoy laser tag too. Orlando paintball center features eight indoor and outdoor paintball fields where you can have enormous fun with your mates. These eight paintball fields are extremely versatile. You may find bridges, tunnels, forts, buildings, and unique places to hide.
At the Orlando paintball center, you will find different paintball scenario games which boost your analyzing and strategy designing skills. Many small and large companies organize their corporate events at the Orlando paintball center to build strong communication and leadership skills in their employees.
A pro shop is also there at Orlando Paintball, which is equipped with the high-end and latest equipment. Interestingly, the rental packages are numerous and are affordable for anyone. For birthday parties, Orlando Paintball is the best venue as their staff members are experienced in entertaining your guests. Your guests will get free rental equipment and a free pizza slice to keep them energetic in the game.
Related: Paintball Near NYC
Warrior Sports Park:
Warrior Sports Park has gotten one of the largest outdoor paintball fields in Florida. You can enjoy paintball, and if you're not in the mood for a messy game, then tactical laser tag could be your choice too. Warrior sports parks offer different types of paintball games, including woodsball and speedball. Besides this, low-impact paintball is also played at Warriors Sports Park, but that is for kids younger than 8 years old.
Warrior Sports Park is spread over an area of 10 acres where there are 4 giant and huge paintball fields for every type of paintball player. The Warriors Sports Park is a new paintball park; therefore, you will find it well maintained and cleaned. Their paintball fields have different infrastructures like buildings, quarters, and forts where you can experience a real gaming experience.
As far as their staff members are concerned, they are well trained and well responsive to all your queries. They offer exceptional services to their clients so that they won't forget to visit Warriors Sports Park next time. Along with all these amazing features, they have tournament-grade rental equipment that you can get by paying a nominal rent. So, for players who want to fight like a real warrior, Warrior Sports Paintball Park is the best choice.
Also Read: Paintball Fields in Georgia
Battleground Orlando:
If you live in Orlando and haven't experienced Battleground Orlando paintball fields, then you haven't enjoyed paintball to the fullest. Battleground Orlando paintball field is the place where you will get long-lasting paintball fun. It's the right place not only for paintball but also for tactical laser tag. Battleground Orlando is spread over a huge area with 8 different paintball courses for any kind of paintballer.
Interestingly, it has got a few indoor paintball fields, where you can have fun with your friends even when it's hot or rainy outside. Their paintball fields are designed in such a way that you can play any scenario paintball game. They have a field of call of duty themed which features destroyed buildings and cars to simulate a real game.
Apart from this, they have military fields too, where you can imitate a military soldier and save your country. In short, at battleground Orlando paintball center you can enjoy a large variety of scenario-based paintball games.
For bachelor parties, church events, and corporate events, battleground Orlando is a nice place. You can even organize your kid's birthday parties at battleground Orlando; it would be great fun because the guest will get a free pizza slice.
Besides renting out different equipment, they do rent some jumpsuits too, so that you can enjoy without worrying about your branded clothes.
Also Read: Paintball Park Miami
Battlefield Orlando:
For the people residing around central Florida, the battlefield Orlando paintball center is the best paintball field for them. You can easily approach battlefield Orlando from all the main highways.
It is the place that guarantees to pump up adrenaline levels in your body. You can not only enjoy paintball but also some other games too like rec ball, low impact paintballing, Gellyball, and some different scenario games. It is an outdoor play arena that is spread across an area of 32 acres. Be it kid, teen, or adult male or female, you will get immense fun at battlefield Orlando paintball center.
Many different paintball courses include grass, mud, sands, trenches, wood, and urban structures. So keep yourself mentally ready so that you and your attire would turn out messy at the end of the game. But if you want a less messy game, then low-impact paintball and Gellyball are nice options but they are for kids aged 8 years and 5 years respectively. Besides this, for hosting birthday parties, bachelor parties, or any family event, battlefield Orlando is a great spot.
Read More: Paintball Places in Orange County 2022
Final Words:
Paintball is a fun ad mess-filled game indeed so instead of spoiling your backyard it's a great idea to enjoy this sport at the dedicated paintball fields. The above-mentioned paintball fields are the best in terms of service, infrastructure, location, and equipment. Some of them, have indoor facilities too which means no rain or scorching heat can stop your game. Orlando paintball center which is located at Rose Ave is considered as the best and biggest paintball field in Orlando, Florida.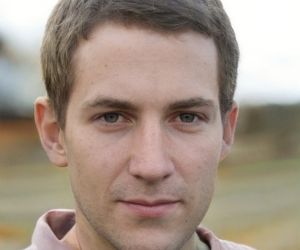 My name is Jezus Fischer, I am working full time on a paintball store and played all types of paintball games. Read more about me.