Paintball vs Airsoft – Which is Better in 2023
Paintball and airsoft are the two warfare style fun games that are played the most. Both of these games are pretty similar in many ways, and that's why it becomes a tricky question for a newcomer to decide which one is better: paintball or airsoft. Though the main objective of paintball and airsoft is to eliminate the opponent by hitting them, yet there are many differences between airsoft and paintball.
Airsoft players use a gun that resembles a real world firearm, and this is the reason it is also called a combat simulation game. In airsoft, small lightweight pellets, or BBs are fired by the airsoft gun. While paintball is a competitive shooting game in which paintball ammunition is used, which ruptures on impact and leaves a paint mark. We have a bundle of information available on airsoft vs paintball.
Paintball vs Airsoft
| Modalities | Airsoft | Paintball |
| --- | --- | --- |
| Basic | A sport in which players eliminate opponents player by hitting them with a plastic pellet using an airsoft gun which looks like a real military gun. | A competitive shooting game in which players eliminate opponent players by hitting with a dye-filled ball via paintball gun. |
| Equipment | Airsoft gun uses plastic or rubber ammo. Gun powered with gas, spring, and batteries. | Paintball marker uses paintballs which are dye filled gelatin capsules. Paintball guns are powered with CO2 and compressed air. |
| Velocity of Gun | 200-600 FPS | 300 FPS |
| Size of Ammos | 6mm | 17-18mm |
| Protective Gears | Limited. Masks & Goggles. | Wide variety of gears. Full face mask, helmet, gloves, knee and elbow pads, and padded vest. |
| Accessories | Magazine and BBs | Paintball, hoppers, and compressed gas tanks. |
| Clothing | Military-style clothing | Freestyle and colorful clothing |
| Tournaments & Leagues | Very rare | Is played at the local, regional, and national level |
| Honor System | Players have to be honest. | No honesty is required since paintball leaves paint stains on the opponent. |
| Cleaning | Mess-free game | A messy and fun filled game |
| Realism | More realistic game | More sport supportive game |
Major Difference Between Airsoft vs Paintball
These two sports might look similar to outsiders who are not sports lovers, but they are pretty different. I repeat, neither airsoft and paintball are the same things, nor do they have a hair-like difference. There are major differences between airsoft and paintball in terms of equipment, accessories, cost, venue, and many others. Let's have a look.
Airsoft gives you real warfare experience, and the reason is, airsoft guns that closely resemble the real world firearms. The cherry on the top is the small pellets that look exactly like the real bullets.
On the other hand, paintball is also a warfare game but in a fun and relaxing manner. Here the players use a specific paintball marker which uses small balls made up of gelatin and are filled with dye/paints. These paintball ammo are so fragile that they rupture on impact and leaves a trace of paint.
Equipment
In terms of equipment, paintball and airsoft both use replica guns, but the paintball gun is called a marker, whereas the gun used to play airsoft is called an airsoft gun. The airsoft rifles uses plastic pellets that look like bullets and are loaded as a magazine like real firearms. In a paintball gun, a bulky hopper is used to feed the paintballs. It's easier to reload an airsoft gun, whereas you need to keep the paintball maker upright for accurate loading.
Paintball ammos are dye or paint-filled capsules of about 17-18mm in size. Whereas the airsoft pellets are about 6mm in size and are made up of plastic.
Apart from the gun and ammos, there are google and masks too. Airsofters wear protective goggles to avoid any eye injury. In contrast to this, paintballers have to wear a complete paintball face mask to avoid any injury to the face.
Also Read: Do Paintball Expire?
Venue
Paintball has different variants that have different requirements for the venue. For instance, woodsball is played on rough terrain with trees for hiding, whereas speedball is played on smooth terrain such as grass where inflatable bunkers are used for hiding. On the other hand, airsoft does not have specific requirements or venues. It can be played anywhere.
Tournaments & Competition
Paintball has more organized leagues and tournaments. It has different associations such as the United Kingdom paintball association, which offers well-structured rules for the game.
Airsoft does not have a proper organization and association that organizes different leagues. It lacks proper rules and regulations as in the case of paintball. The reason might be variation in the airsoft fields. That's why there aren't any particular set of rules for airsoft to be followed.
Related Post – Pro Paintball Player Awards
Honor System
Airsoft relies on this system. Players have to be honest about the game. The reason is you can't see pellets hitting the opponents, so players can lie. Therefore, honesty is the main ingredient for the game to work. In contrast to this, paintball ruptures on impact leaving a dark and prominent stain on the opponent, so the player can't lie.
Clothing Style
Airsofters wear dark or camo stuff whereas paintballers choose their clothing depending upon the type of paintball game they are playing. Speedball players wear bright and lively gear like pink headbands, and bright jerseys. Whereas the woodsball players prefer to wear dark clothes like jogger pants so that they are less visible in the woods.
Realism
In terms of realism, airsoft is the more realistic game as it has the same military camp-like environment. You have to behave like a soldier to achieve any particular object. So it's a serious game.
On the other hand, paintball is a sport supportive game. it's a game full of fun and enjoyment you don't need to behave like army soldiers.
Pros & Cons of Paintball
Pros
Cons
Pros and Cons of Airsoft
Pros
Cons
Which One is Better – Airsoft or Paintball
In both of these combat simulation games, it's hard to choose the best game as both games are best at their places. If you ask any die core airsofters, he will give you thousands of reasons about airsoft being the best game. The same goes for paintballers.
So on a fair and neutral basis, we conclude that paintball is better than airsoft in numerous ways.
There are proper rules and regulations to play Paintball. It's magnificent right! It has got different leagues and tournaments, which lacks in the case of airsoft. The reason is its small size and lightweight BBs that leave no mark on the player after you shoot them out. That's why referring to airsoft at the tournament level is a bit impossible. For paintball, we have got tournament-level paintball ammos that break easily, so that we can identify the player that is going to be eliminated.
Paintball offers more protective gears like a full-face helmet, so there are almost zero chances of injuries in paintball. Interestingly, airsofter uses paintball masks and helmets as they provide full coverage to the face.
Related Post – What to wear for paintball?
Paintball has more adrenaline rush. You crawl, hide behind trees or bunkers and stripe somebody, it's like a fun-filled game.
Some people say that paintball hurt more than airsoft, and that's right to some extent. But think for a while, getting hit by a single 68 caliber paintball is less painful than getting hit by 10-15 airsoft BBs all of a sudden at a single place. It will definitely hurt more, you will be dizzy for a while.
Between 2006-2008 there were 64,100 airsoft injuries as compared to the reported paintball injuries, which were 2,800. After a few years, the total number of paintball injuries was reduced to just 600. The key reason for this reduction is the strict safety guidelines.
According to Pediatrics publications, in 2019, 13,486 people were treated for injuries from a non-powder firearm out of which 80% of the cases were of airsoft BBs.
Paintball is a fun-filled game that is full of enthusiasm and enjoyment. It can be played at a low scale with your friends and family members even in your backyard. If you love messy and colorful games, paintball is the choice for you.
Conclusion
Paintball and airsoft both are simulation games and offer some similarities too. In fact, for fitness purposes, airsoft and paintball are both great sports. But if you are more into the real military-style games, then airsoft is the game of choice. On the other hand, If you want to give a great boost to your adrenaline rush and play with colors and spend fun-filled time with your friends, then paintball is the best game for you.
Remember, whatever game you choose to play, do wear protective gear to protect your body from accidental injuries.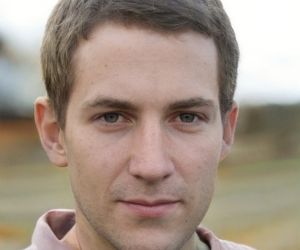 My name is Jezus Fischer, I am working full time on a paintball store and played all types of paintball games. Read more about me.