Paintball in Chicago 2023 – Top 6 Fields to Play
The land of Chicago has got so many adventurous places to explore out of which paintball fields are one of them. If you are a passionate paintballer who loves to play paintball every weekend, then you need to look for these amazing paintball places in Chicago land.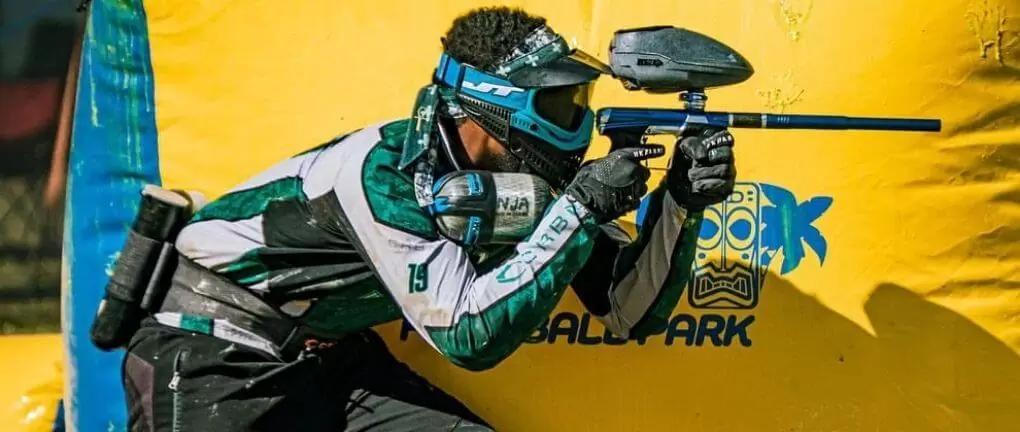 Though there are numerous outdoor and indoor paintball fields in Chicago, not every field deserves to be the best one. The best paintball place should be spread over a huge area, with many different paintball fields of varying themes. Along with friendly and responsive staff members and a pro shop with the latest equipment. Here we have mentioned some of the best paintball places to go in Chicago land that will definitely give you an everlasting paintballing experience.
6 Paintball Places in Chicago
Paintball Chicago Places
Addresses
Website & Contact#
Badlandz Paintball Field
306 W Elms Ct Ln, Crete, IL 60417, United States
www.thebadlandz.com
708-418-3335
Blastcamp Paintball & Airsoft
563 W 600 N, Hobart, IN 46342, United States
www.blastcamp.com
219-947-7733
Power Paintball
1161 S. Main St. Lombard IL, 60148, United States
www.powerpaintballx.com
630-824 – 8051
Paint Pursuit Games
2490 Van Dyke Rd, Minooka, IL 60447, United States
www.paintballfieldchicago.com
815-577-0044
Legacy Adventure Park
2807 Canal St, Lockport, IL 60441, United States
www.legacyadventurepark.com
779-279-9838
Fox Paintball
1939 S. Bridge St Yorkville, IL, US 60560, United States
www.foxpaintball.com
630-631-2007
Badlandz Paintball Field
Breaking the ice with one of the best and budget-friendly paintball fields in Chicago land is Badlandz Paintball Park. This park is not only for paintball but also for airsoft players. They have many different fields with different themes to cater to every level of player. If you are daring enough, head to their Zombie Ridge and Death Valley fields and showcase your paintballing skills.
All these fields feature different terrains that would be challenging for the players. In terms of pricing, it's a pretty economical place, you don't need to spend too much on entry tickets. As you can get their 2-day package and enjoys full-day entry passes for 2 days. Along with this, you will get two complete rental packages. The same goes for 4 days. it's a great deal especially if you reside nearby the Badlandz paintball park.
Blastcamp Paintball & Airsoft
Since 1988, they have entertained thousands of players. Blastcamp paintball and airsoft field is Chicago's longest-running paintball facility. It is spread over a huge area of 20 acres, where you will find 10 paintball and airsoft fields of different courses.
One of the most interesting facts about Blast Camp paintball center is, that it is situated in a place that was previously a missile defense base during the Cold War, and therefore, you will find all the raw ingredients that boost the fun of your game.
The radar tower, genuine barracks, and other infrastructure give you a real feel of war. If you are fond of playing military simulation-style paintball, then Blastcamp is the perfect place. For hosting birthday parties and bachelor parties, you can choose from blast camp, paintball, or airsoft fields.
Power Paintball
If you're looking for a real adrenaline rush, then Power Paintball is just the right place for you! This paintball place in Chicago is sure to get your heart racing with its intense action and fun environment. No matter what your experience level, Power Paintball has something for everyone. So put on your protective gear and get ready for some serious fun!
Power paintball center offers both indoor and outdoor fields, but they are more famous for their indoor fields. So no matter how scorching the sun is in Chicago, you can still enjoy paintball at a controlled temperature at the power paintball park.
The gun and other gears are available at a very affordable rent. The pro shop has got all the latest markers and paintballs that are in trend. As far as the staff members are concerned, they have got very friendly staff members that can play the role of referee in your game.
Paint Pursuit Games
Paintball is a fun game. But not all paintball fields are the same. Some can be boring, but at Paint Pursuit Games, they make it very different. It's one of the best places for woodsball lovers as they have a dedicated outdoor woodsball field that is surrounded by thick and tall trees.
The prices are pretty economical, and if you bring your own paintball marker, then you will have to pay the entry fees only. The crew members are well trained and have sound knowledge about the game.
Legacy Adventure Park
The legacy adventure park is not only for paintball lovers but it offers other interesting games too. like archery, zombie hunt, laser tag parties, and airsoft.
Legacy Adventure Park is spread across an area of 66 acres with breathtaking forest trails, lakes, and cliffside views. There are lots of adventures here for kids to do.
It has got 7 different fields where people can play paintball and other adventurous games in a movie-like setting. For laser tag parties, paintball, and archery tag, the North Side of the park is dedicated. Whereas the south side of the park is for different adventures like "treasure hunt". If you and your group feel brave enough, you can stay to play at night when they do the "Zombie Hunt."
Fox Paintball
Fox Paintball has a lot of fun things to do. It is an outdoor paintball center and retail store. and it's near Chicago on the Fox River in Newark/Millington, IL.
Fox Paintball has been the place where people head towards for playing heated outdoor paintball since 1990. It is spread across 60 acres, with a dense forest around it.
The location o fox paintball makes it a perfect place for tournament-level woodsball. As far as their retail shop is concerned, fox paintball has got the best paintball gear in Aurora. They have the best selection, and expert service for all paintball equipment makes and models.
Conclusion
So if you are very exhausted by your 9 to 5 job and want to spend some quality time with your friends and family and want to keep your mind fresh, then paintballing in Chicago could be the perfect option to refresh you. You can find dozens of paintball places in Chicago, but the above-mentioned places are the best, reasonable, and perfect from every perspective. You can consider them as the first priority, but make sure to book an appointment as any of these did not make a reservation at the last moment.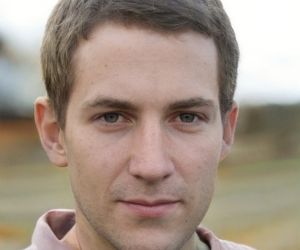 My name is Jezus Fischer, I am working full time on a paintball store and played all types of paintball games. Read more about me.