Last night, I saw myself alone on the vast field of paintball, shooting aimlessly here and there. I got up, dripped in sweat, and breathing heavily. Yes! Playing paintball alone is no less than a nightmare for any paintball lover. Some years ago, when I tried to make a paintball team, I was too amateur. But you can now call me a paintball team-building guru.
Like in any other sport, paintball also needs at least 2 teams to turn a game into a heart-pounding battle. Two teams, two team leaders, two different strategies, but the same ambition to kick the other team out. I swear you wouldn't have tasted such a thrill!
If you want to make a paintball team, don't be a nincompoop. Do a little research and boom. Let me make the research part easy for you. Here's a step-by-step guide that tells you every tiny detail of how to join a paintball team.
How to Join a Paintball Team (Step by Step)
Explore New Paintball Fields!
Boyz! It's time to lose your security blanket. What I did was to leave my field and start playing in some other fields regularly to find like-minded players. On every Sunday. I bet you can make yourself known in no time. On the other hand, it will help you mingle with your co-players and build good relationships. I know, I know! It doesn't seem weighty but believe me or not, it is far-reaching to start a paintball team.
Test Your Skills Against the Best Players
When I started playing, I was an average player with no extraordinary skills. But I have another string for my bow. I chose to play against the best players. In this way, you can improve your skill level and take risks to challenge your limits. Try to play on a team that is not so good to get renown. Once you will get known in the paintball arenas you will make a paintball team in a snap.
Mingle with the Field Managers
You should try to get acquainted with the managers of some popular paintball fields. Try to be informed of every event announced in any game zone. The more events you attend, the more chances you get of meeting skilled players. You can even ask them; how to make a paintball team or be a part of someone's team. Make friends with the people who run the paintball fields. It gives you a chance to see what other teams are doing.
Make Use of Social Media to Stay Informed
If lazy-bones like me can do it, anyone can do it. What you're supposed to do is scroll through your Facebook and Instagram feeds frequently. You can post that you are going to start a paintball team, people like you can contact you. The quick search option is no less than a blessing. Find more people with the same interest in paintball. Stay alert on Twitter too. Elite paintball clubs announce their competitions over there.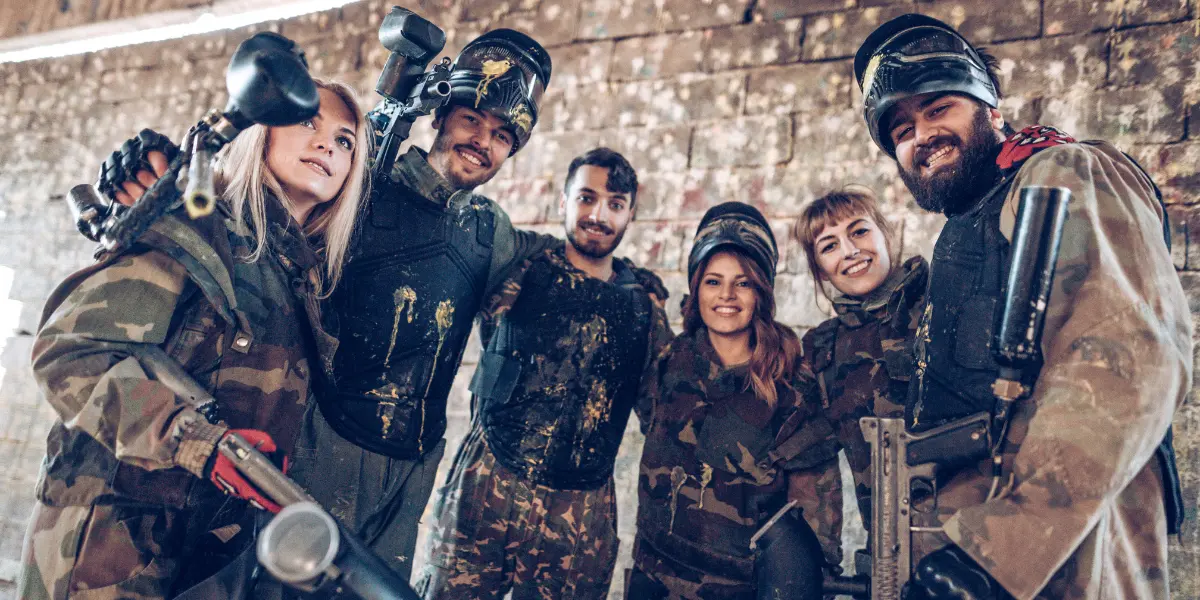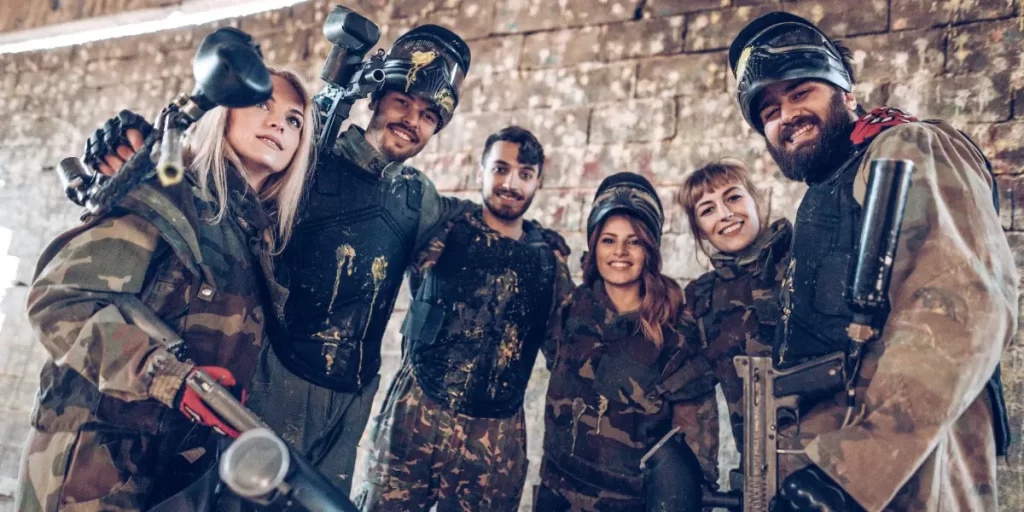 Start with Fewer Players
Let me give you a disclaimer here! Never ever try to play with a huge team at first. Try to join a paintball team with few players. I made a blunder in team size, attempted to play with 15 people on my team, and ended up in mayhem on the ground. Start with a lower number of players. Like 4 to 5. Play more often to get familiar with each other's courses of action. You can use it wisely in the real battle.
Practice Patiently
Practice, practice, and practice! Keep putting in the same effort until you get your desired results. Don't miss a kick at the can. Play regularly with gusto and passion. Gather all your team members every now and then. The more team players play together, the more they build bonds among them. A real game needs an organized and well-collaborated team to knock out the opponents.
Create a Goodwill
It is a well-known saying that once a liar, always a liar. An enthusiastic sport like paintball needs reliability when playing as a team game. I always try to keep my promise, whether it is to play on Sundays or not. Your lame excuses will lose your credibility.
I am sure, you got enough about how to make a paintball team by reading till now. But keep reading to know about some technical information.
Don't Be A Gear Freak
Gears are always attractive but expensive. At the very beginning of your paintball career, you don't need to buy all the protective gear available in the stores to date. Just buy some basic protective measures and you are good to go. But yes! Create some uniformity to look like a team without spendthrifts. You can color-code your jerseys and pants as uniforms.
Spend Wisely
I noticed some players wearing extravagant protective gear with empty hoppers. You should spend more on buying paintballs than on unwanted accessories.
Script Your Goals
I suggest you avoid instructions and rules declarations verbally. It is better to write up all the important things. such as team captains' and members' names, team norms, and important practice announcements.
Frequently Asked Questions
Conclusion
Teamwork makes the dream work. To start a paintball team, you have to get out of your own field and explore other fields. To be known among paintball people, you can make acquaintances with field managers and stay active on social media. Always start with fewer to turn over a new leaf. Keep practicing and always maximize your loyalty to your team. As a final word, don't break the bank spend wisely. For details of all the given suggestions, read my step-by-step guide on how to join a paintball team. It's a mastery manual for starting a paintball team. Good luck!