How to Improve Paintball Gun Accuracy | Tips to Hit Straight
Playing paintball becomes more challenging when you can't hit the target repeatedly. You need to be accurate when you're playing paintball. Otherwise, you'll be shooting a lot of paint to get your opponent.
Knowing how to improve paint gun accuracy can improve your game and saves you money. The precision of paintball guns depends on many factors. Taking account of these elements can help you enhance the efficiency of your paintball marker.
Read on to learn more about how to shoot accurately in this concise guide.
Defining Accuracy in Paintball Guns
Whether or not this paintball gun is accurate depends on how we define it. For instance, you can compare Empire Mini GS with Spyder Victor and see which offers more precise shooting. But oftentimes, the comparison is not justifiable.
Additionally, the distance from where you shoot can be used to determine the accuracy of paintball guns. Let's say Planet Eclipse CS2 has a shot accuracy of 90% at 100 feet. It means 9 out of 10 shots will hit the target and explode. So, this paintball gun has good accuracy for that range.
The definition of paintball accuracy changes each time depending on various factors. You need to consider these components while determining your marker's efficiency.
Factors Affecting Paintball Gun Accuracy
Variables that affect your accuracy of paintball include:
Paintball Velocity
As a paintball player, you must strike your opponents while they run, duck, or dodge. If you take more time or the speed at which paintball the barrel is slow, you won't be able to hit the player.
The paintball velocity isn't uniform and varies from gun to gun. Speed is affected by many factors, including gun power, the quality of paintballs, and gun barrels. Some paintball markers can have 300 fps plus speed, while others can throw off paint at 260-280 fps.
Similarly, the size and shape of the paintball differ greatly, affecting how fast they leave the barrel. In the presence of wind or rain, paintballs experience severe aerodynamic problems.
Paintball Aerodynamics
Any projectile velocity is dependent on its aerodynamics. Unlike bullets, paintballs have a larger size and experience more air resistance, making them slower. The effect is more obvious when there is wind. This makes the paintball gun more inaccurate.
How to Make Paintball Gun More Accurate: 5 Tips for Precise Shooting
You can boost the efficiency of the paintball marker and shoot straight more often in a paintball match by following these suggestions:
High-Quality Paintballs
The quality of paintballs plays a key role in maintaining accuracy. It doesn't matter how high-end your marker is you'll miss the target if your paintballs aren't in good shape. Low-quality paintballs can cause damage to the ball or even break the barrel. Make sure you get fresh paintballs. Moreover, you can use a ball sizer to select perfectly round paintballs.
Sometimes, there is too much paint, excessive oil, or broken paint. This easily reduces their efficiency and quality. You can use a paper towel in your bag to absorb oil and moisture while keeping the paintballs dry.
Take these factors into consideration before buying paintballs: how old are the paint, what strategy is used to store them, how is the integrity of the paint, and more.
As with so many other things, paintballs also have a shelf life. They are expired after some duration, depending on the storage conditions. Maintaining the paints at the proper temperature and humidity will extend their shelf life. Otherwise, their shape gets deformed and swallowed. Such paints reduce the accuracy substantially.
Instead of getting the paint from the store, I buy them from the local field where I go for paintballing. They provide good quality paint since so many pro paintball players come here to play. On the other hand, stores most likely have older paints. Recently, I ordered paintballs online, and to my surprise, the quality was awesome.
After getting the quality paintballs, you should put them in a resealable bag with a towel or other moisture-absorbing material. Make sure that you flip the bag whenever you get the chance. This will prevent the paintballs from getting flat.
You can also store the paint in the fridge for 30 minutes. Anything above that can make the paint brittle and increase the likelihood of breaking in the barrel. The broken paintballs in the barrel affect the paintball release massively. p
Paintball Gun Barrel Size
Another factor that influences accuracy is the correct barrel bore size. More polished and smooth barrels produce more accurate shots.
You will find many paintball gun barrels on the market, but my favorite is the Smart Parts Freak XL, which delivers accurate shots and has a variety of bore sizes to choose from. You should pick the barrel size that matches the paintballs you are using.
Barrel bore size can be smaller than paint (underbore) or larger have a larger bore size (overbore). The underbore barrels are considered efficient when it comes to accuracy. As the paintball size is larger in this case, the barrel breaks. On the other hand, the overbore barrels are much safer to use but have low accuracy.
Maintaining the barrel clean and smooth is essential for the paintball gun to function properly.
Clean Your Paintball Gun Barrel
Paintball guns are prone to get dirt, gunk, paint residues, and oil. These things reduce accuracy, and you will find your paintballs flying off a few inches where you were aiming.
Related post – How to clean a paintball gun
paintballs will be thrown all over the place. Your top priority should be thoroughly cleaning the barrel, loader, and gun breach. For this, you need to take apart the gun and use hot water, dish soap, barrel swab and squeegee to remove the paint and dust particles.
Barrel Upgrade Enhance Accuracy
Most paintball guns come with quality stock barrels, but entry-level markers are less reliable. The only way out is upgradation. You can go for major or minor upgradation depending on the gun.
But how can you determine the quality of the paintball barrel? If you look at the inside honing, you can easily detect whether the surface is smooth or rough. Ideally, good-quality barrels have smoother inner surfaces. On the other hand, the accuracy of the paintball gun decreases drastically when the honing on the inside is rough or has metal splinters.
I would suggest buying quality paintball barrel kits instead of buying single or two-piece barrels. The bore size and length of each barrel vary in the barrel kit. It is believed that longer barrels increase accuracy in paintball, which is true to some extent. That is why snipers have these types of barrels. However, longer barrels are not easy to carry on in the game.
However, upgrading will likely be unnecessary if you own a high-end paintball marker.
Still Using CO2?
Now is the time to switch to HPA. Since HPA tank(High-Pressure Air) is compressed air in a tank, it produces a more consistent pressure than CO2 (Low-Pressure Air), which is a liquid that transforms into a gas when activated.
Compressed air makes HPA cleaner and less volatile than CO2. This will result in greater accuracy and consistent velocity.
Conclusion
Shooting straight at your target is what matters most in a paintball game. Many factors affect the accuracy. High-quality paintballs, correct bore size, and proper maintenance of the paintball gun can help improve the paintball accuracy. I hope this article will help you hit the target more precisely.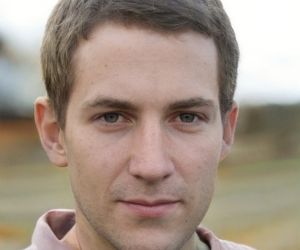 My name is Jezus Fischer, I am working full time on a paintball store and played all types of paintball games. Read more about me.