Best Paintball Barrel 2023 – Enhances Accuracy and Velocity
One of the best and quickest ways to enhance the accuracy of your paintball gun is to upgrade to a new paintball barrel. A newly installed barrel will instantly increase your markers' accuracy, and you will get an edge over your enemy.
Easy peasy! Here comes the tricky part, not every barrel is designed to boost your performance. That's why detailed research is mandatory before you decide to buy the best barrel for paintball. Choosing the paintball barrels is not an easy job especially when you don't have a clear picture in your mind.
Thepaintballhub.com has gone some extra miles and dug out some best paintball barrels that are durable and give you immense accuracy with greater velocities. Before writing unbiased reviews about them, we have thoroughly tested and checked our selected barrels so that you will have genuine feedback about the paintball barrels. A comprehensive barrel buying guide is also there to help you in your decision-making process.
8 Best Paintball Barrels 2023
EDITOR'S CHOICE
GOG – Best Paintball Barrel 2023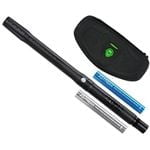 A highly efficient and accurate barrel that offers noise-free firing ability, comes in a kit in a convenient case
PREMIUM PICK
Smart Parts – Best Paintball Barrel for Accuracy
14" inch long barrel with spiral porting all over the body to give more reliable and consistent shots
BUDGET PICK
DeadlyWind – Paintball Gun Barrel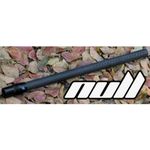 One of the lightweight barrels features a three-layered design with a self-cleaning feature
1. GOG Freak Jr – Best Paintball Barrel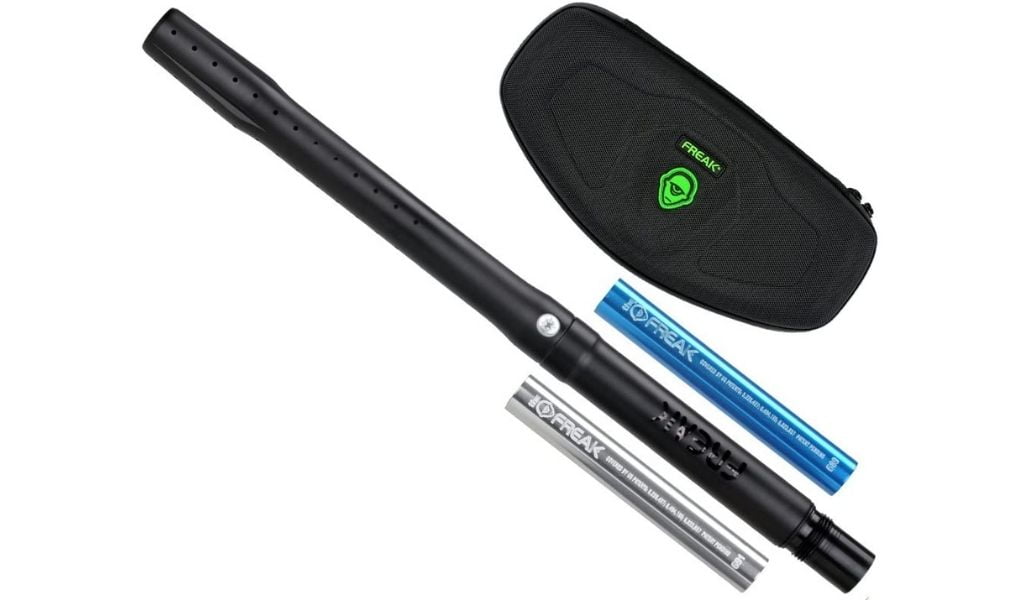 The Freak barrel system is one of the versatile barrels from the banner of GOG which is specially designed for tournament level players. Unlike other barrels, it comes in a one piece construction which is made up of high-quality carbon fiber along with solid aluminum threads and that's the reason it bears a slightly high price tag.
GOG paintball freak Jr. Barrel kit is the must-have kit for every paintballer as it improves the overall performance of players and gives more consistent shots.
Basically, it's a 14 inch barrel that makes it suitable for paintball sniper. The bore size is about 0.689 inches which allows it to be compatible with only 0.68 caliber paintball. Luckily, the barrel is companionable with all the paintball markers. Thanks to its auto-cocker thread makes it one of the most versatile barrels on the market.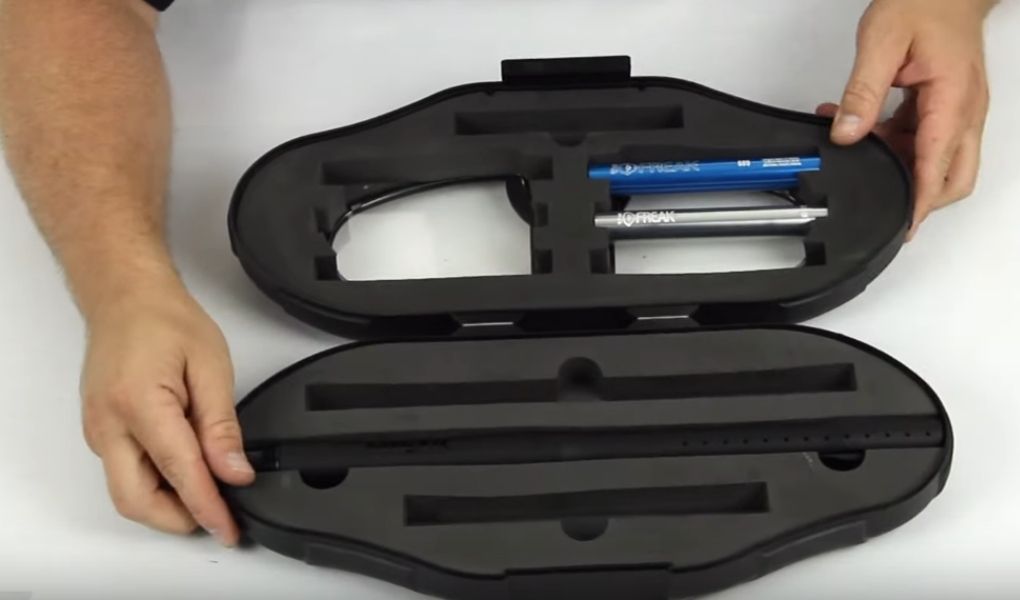 We have used a GOG freak Jr paintball barrels with Multiple paintball marker and it delivers excellent performance. Installing GOG freak jr. was not a hassle like other barrels. Also, we found it pretty easy to clean and maintain.
One of the worth mentioning features of the GOG freak Jr paintball barrel is its noise free firing ability. It's all because of the large porting that minimizes the firing sound.
What makes it an outstanding barrel?
2. Smart Parts Freak XL – Best Paintball Barrels for Accuracy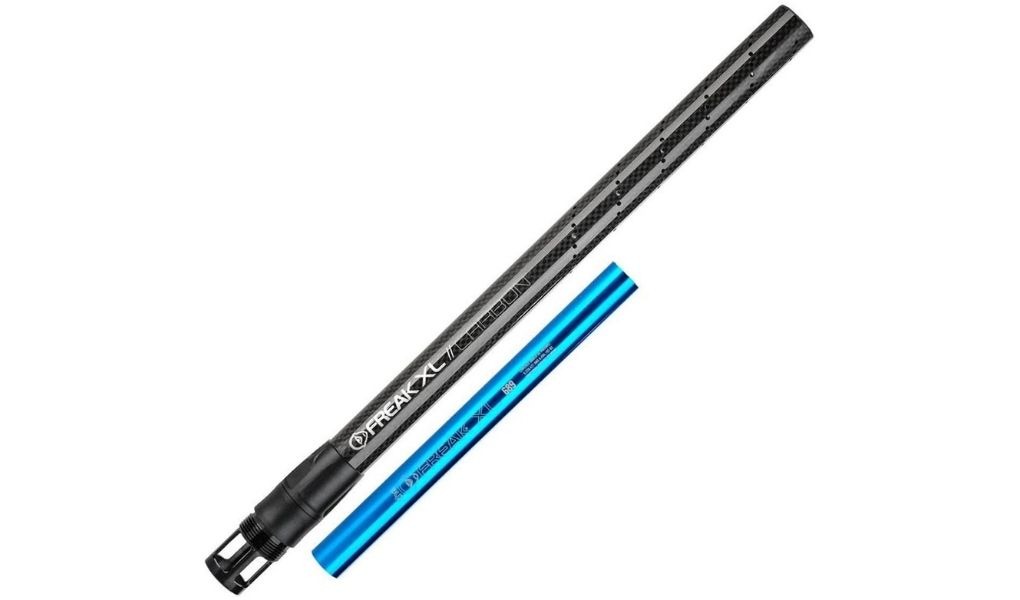 When players want to buy a barrel for their paintball marker, Smart parts is the only brand recommended by the experts. Mind you, GOG is the new name for Smart Parts. Freak series of paintball barrels is one of the most loved and highly demanded series amongst paintballers. So if you are looking for high-quality and durable barrels that deliver shots with accuracy along with different bore sizes then the Freak XL barrel kit is the ultimate choice for you.
The kit includes 8 inserts of different bore sizes ranging from 0.679 to 0.695 along with an auto cocker threaded back. The overall length of the barrel is around 14 inches hence making it one of the best paintball barrels for accuracy. Since it's a two piece paintball gun barrel so cleaning and maintenance are trouble free with it.
Another feature that would definitely grab your attention is its porting system. Freak XL barrel kits feature two different porting options that are linear porting and American spiral porting. Both of these portions are best for quieter shooting and increasing efficiency because Smart Parts is one of the quieter paintball barrels.
Just because of all these amazing features we have tested it multiple times on different paintball games and it delivers an exceptional performance with less recoil and low sound. Freak XL paintball barrels are also available in Tippmann A5, Tippmann 98C, and Ion thread.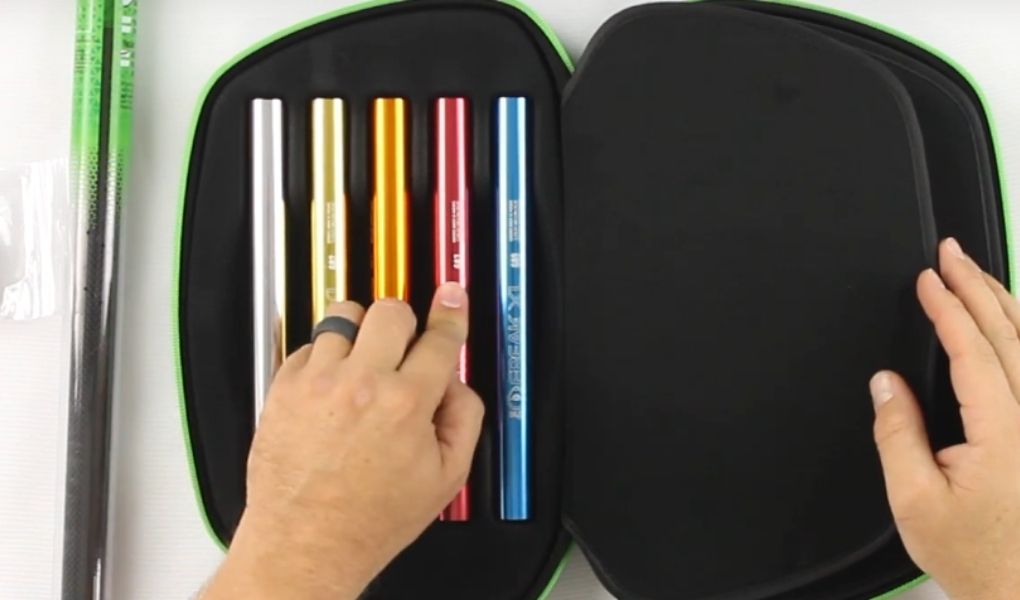 What makes it an outstanding barrel?
3. DeadlyWind – Paintball Gun Barrel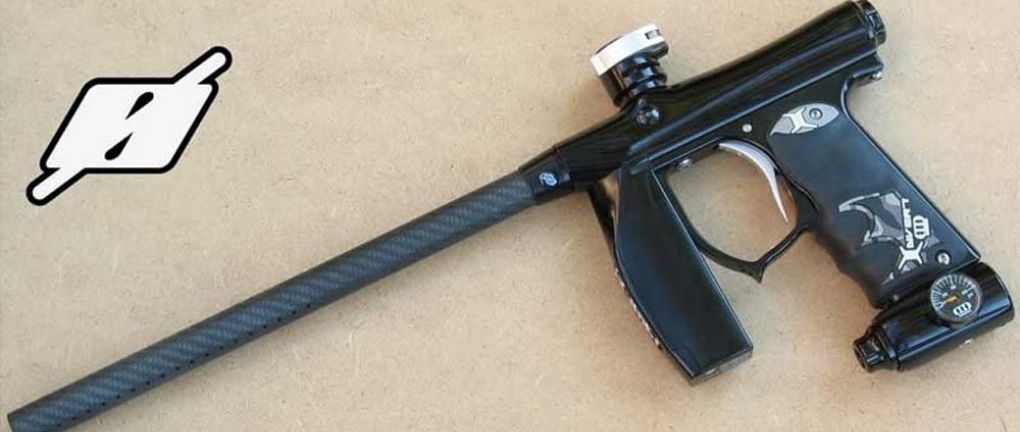 If someday in your paintballing career you want a lightweight and handy paintball barrel then don't forget DeadlyWind Null paintball barrel. It's genuinely as light as a feather and its weight second my statement is only 50 grams. You won't even feel as if there is something in your hand.
DeadlyWind Null paintball barrel is constructed using high-quality carbon fiber, which is the main material used in high-end sporting equipment. Interestingly, it utilizes three different layers of carbon fiber material. I bet none of the barrel brands has ever thought about it. According to DeadlyWind, a null paintball barrel is made with 2X2" satin twill with uni-directional fibers set up in a strong multi-vector pattern with an inside of silk fiber.
After GOG, DeadlyWind is the barrel brand that players usually prefer and the reason is its high level of customization. When it comes to threads, null has barrel threads of all types, including Ion, Tippmann A5, auto cocker, and many others. Similarly, DeadlyWind Null offers porting of different styles, including normal, double, spiral, and even no ported. You can choose the barrel length as per your choice, as it ranges from 8.5 to 24 inches. In short, with DeadlyWind Null, you can choose the barrel of your own choice and style.
What makes it an outstanding barrel?
4. J&J – Most Accurate Paintball Barrel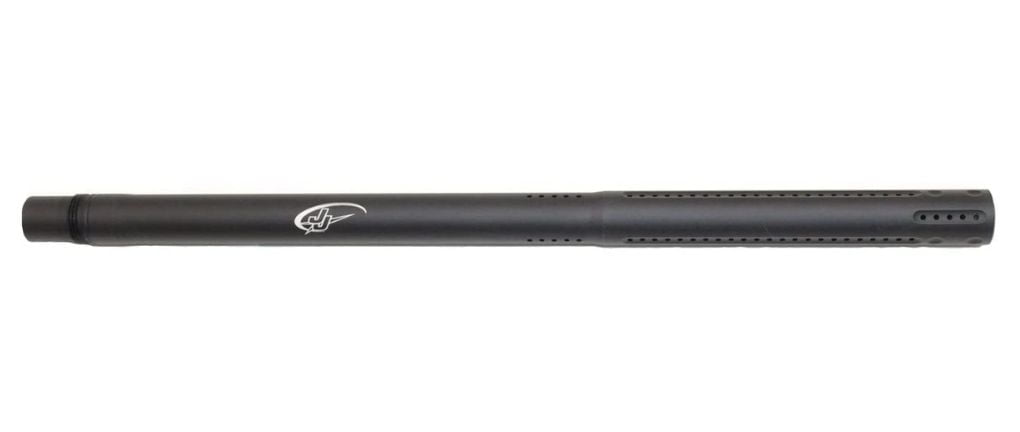 Whenever we are planning to play a heated paintball battle we always choose the J&J performance barrel as it gives accurate and straight shots without any doubt. Passionate paintballers must know the J&J paintball bear brand as it is one of the most popular brands and the reason is its high-end and durable products that won't disappoint you at all.
J&J 16" inch barrel is no doubt a high-tech barrel with magnificent porting. In terms of price, it doesn't cost you an arm or a leg.
J&J barrels are available in various lengths ranging from 12" to 16" inches if you want to convert your marker into long range one, then J&J is the best choice. Indeed, it's one of the best long-range paintball barrels.
The external part of the barrel is made up of 6061 T6 aluminum, which not only increases its durability but also keeps it lightweight. Moreso, the ceramic coating, along with infused Teflon on the body, enhances the overall quality of the barrel. A fine combination of ceramic coating with Teflon reduces the friction so that you will experience smooth shooting every time you are on the paintball field.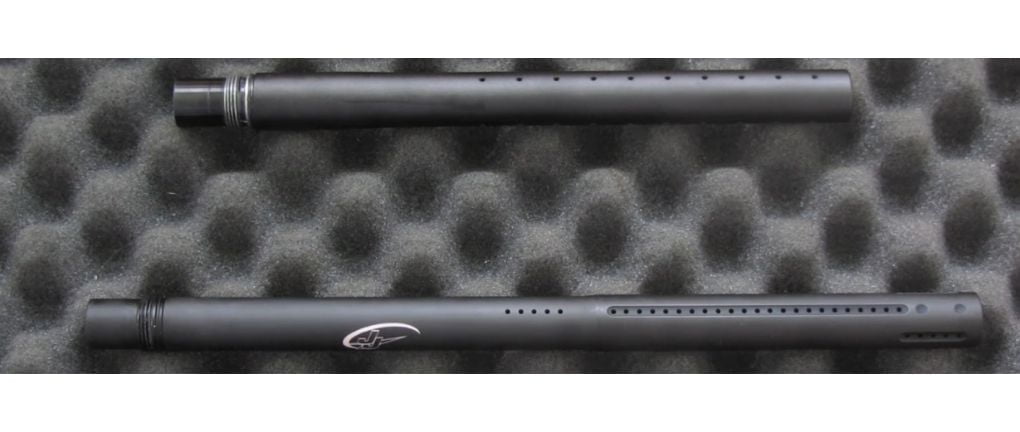 Let's talk about its noise reduction. The J&J barrel features special porting which is tremendous in reducing the shooting noise. It also maintains the right speed for your paint. Since it's a single piece paintball gun barrel, that's why cleaning is a bit tricky with it. Therefore, you will always observe J & J barrels with experienced players only.
What makes it an outstanding barrel?
5. Tippmann – Best Tippmann 98 Barrel
Finding a Tippmann 98C threaded barrel is a bit tricky especially if you want accuracy and high-end performance. There are lots of barrels in the market that are compatible with Tippmann 98 customs as they have the same thread but they do not prove to be a high-quality barrel.
In such a situation, J&J saves the day by launching a barrel that has Tippmann 98C threading. Such barrels are compatible with all the major paintball markers in the market, such as A5, Phenom, Crossover, and much more.
Tippmann 98 Custom barrel is made up of aluminum with a special coating of Ceramic and Teflon. That's how the surface becomes smooth and slick. It almost reduces the friction to zero. Ceramic, along with aluminum, is known for making the product rough and tough. So no matter how harshly you handle it, it won't damage it at all.
One of the worth noticing features of the J&J paintball barrel is its self-cleaning technology. Yes, the barrel can clean itself. Just in case the paintball breaks in the barrel, you don't need to stop your game, just keep firing and it will clean the barrel ultimately. It's all because of the ceramic and Teflon coating.
We have noted feedback from our teammates who have used Tippmann 98 Custom J&J barrel. The self-cleaning feature is just an overhype. It's helpful only if you are in the mid of the game and don't have enough time to run the squeegee but once you get a break, you will have to clean the barrel by yourself otherwise it will affect your performance.
What makes it an outstanding barrel?
6. Tippmann – Best Paintball Sniper Barrel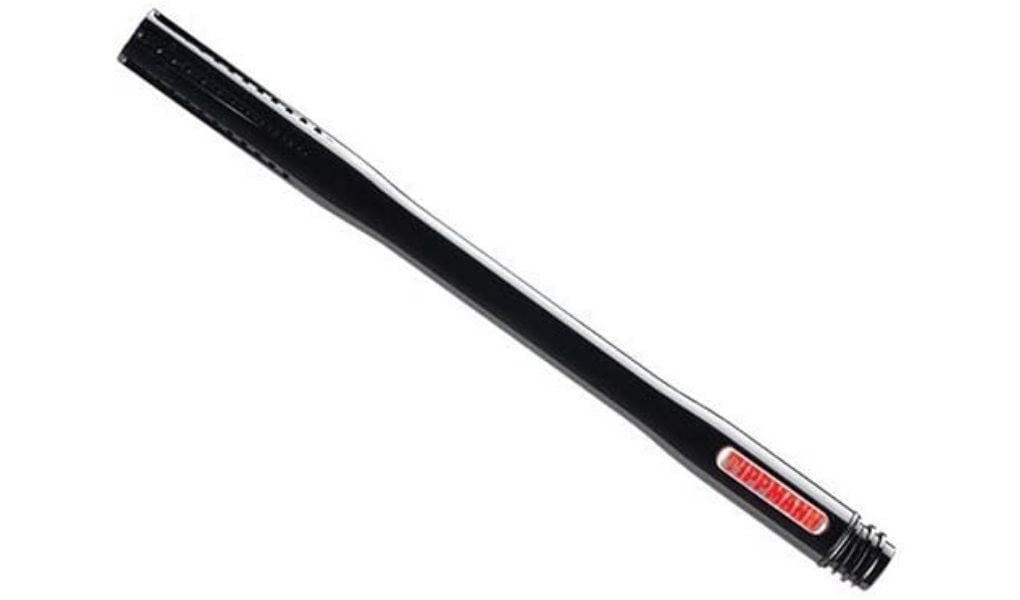 Accuracy is the most needed feature for any paintball barrel. A barrel that is not accurate and yet durable is simply a waste of money. Tippmann has launched a barrel that is termed as one of the best paintball barrels for accuracy. It's a sniper paintball barrel that promises to deliver exceptional performance in every case.
Two different lengths are available in the Tippmann barrel which is 14" and 16". It's a single-piece barrel that is sophisticatedly designed to meet the accuracy level of all types of paintballers.
Tippmann sniper barrel is made up of high-quality carbon fiber which is confined with an anodized black surface. You know carbon fiber makes your tool lightweight and durable and so the Tippmann Sniper barrel is.
We have tested the Tippmann sniper barrel with many different paintball markers on different fields and the best thing that we love about it is its ability to shoot silently. Due to its silent shooting, your enemies won't find out where you are shooting from.
Tippmann has designed a sniper barrel keeping in mind the snipers. Unlike other barrels that have a longer length, the Tippmann sniper barrel never fails to give accurate shots even at high range. The manufacturer has perfectly maintained the equilibrium between velocity and paintball aerodynamics this means paintball will never miss the assigned target. One of the reasons for accurate shots is its micro-honed and polished surfaces.
On the other hand, it's a single-piece barrel, so cleaning and maintenance are a bit tricky for a beginner. That's why it is always recommended for professional paintballers.
What makes it an outstanding barrel?
7. Tippmann Pathfinder – Quite Paintball Barrel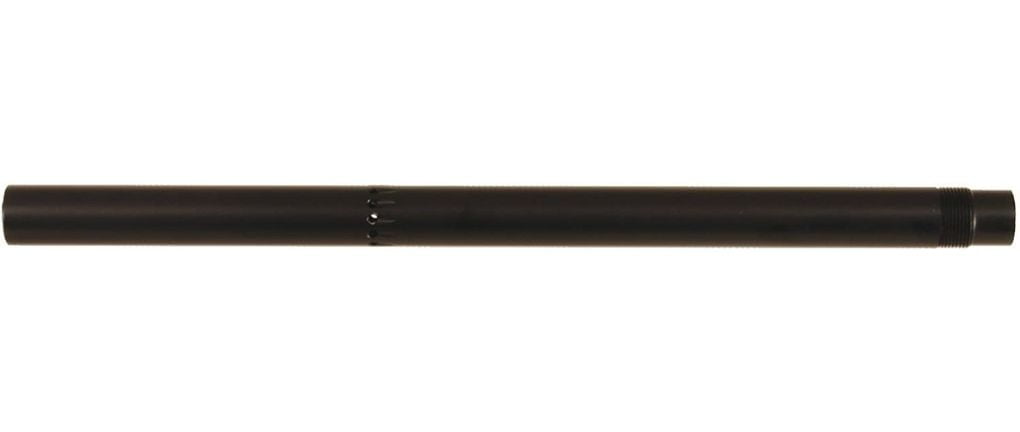 Tippmann pathfinder is amongst the top paintball barrel in the market which is second by Umarex too for Tippmann A5. Without a single doubt in our hearts, we can say that it is one of the best paintball barrels for long-range paintball markers.
Pathfinder 14" barrel is pretty famous among professional paintballers and the major reason behind it is the fact that it meets all the criteria that are required by professional paintballers. That's why not only they use it but also highly recommend using the Tippmann pathfinder barrel for paintball tournaments.
Talking about its construction it is made up of aluminum and everyone knows aluminum not only gives strength to your product but also makes it light in weight. Therefore, you can expect the Tippmann pathfinder a lightweight barrel.
It's a single-piece barrel so using it is pretty easy but cleaning it would be tricky for beginner and novice paintballers. Tippmann pathfinder is available at 14 inches in length which is pretty reasonable for increased accuracy during the game. The cherry on the top; the barrel is honed as well which further boosts the accuracy of the paintball marker.
As far as its compatibility is concerned, pathfinder is compatible with Tippmann A5, X7, and other brands of markers but unfortunately it is incompatible with Tippmann 98 custom.
What makes it an outstanding barrel?
8. DYE – Best Autococker Barrel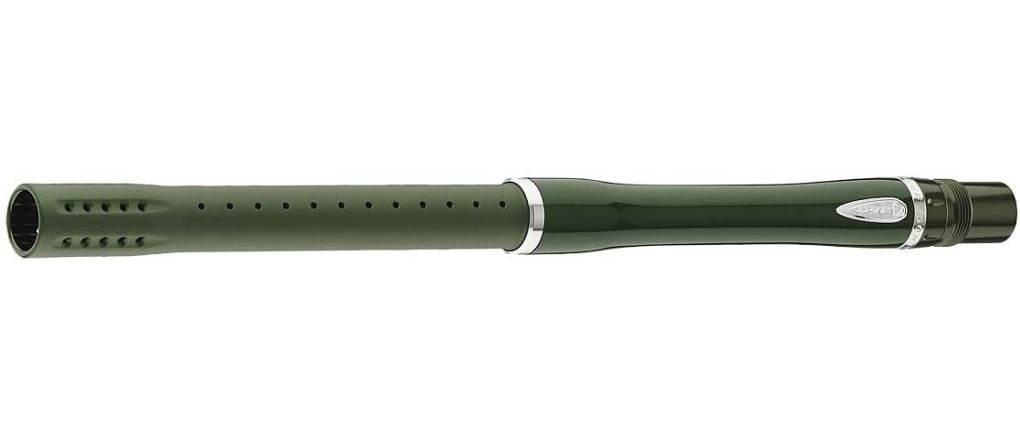 DYE precision boomstick is a barrel that is made up of three different materials: glass, fiber, aluminum, and stainless steel. Since its major part is made up of glass fiber, it delivers exceptional durability with immense dimensional stability. It features 303 stainless steel inserts which enhance the overall performance of the barrel. Since stainless steel is a rust-free and corrosion-resistant material, therefore it gives a smooth and sleek look to the barrel by not corroding it. Also, due to the low coefficient of friction stainless steel offers a scratch-resistant surface. So, in a nutshell, stainless steel inserts will increase your overall performance.
Dye precision GF boomstick is available in two bore sizes that are 0.684 and 0.688. The paintball barrel length is 15" which is pretty suitable for peeps who want to convert their paintball gun into a long-range marker.
One cannot deny the fact that Dye precision boomstick is by far the most accurate paintball barrel on my list. Its glass fiber construction makes it one of the innovative paintball barrels. Dye boomstick is compatible with the majority of the paintball markers because it has auto cocker thread.
One amazing feature of the Dye precision boomstick is that it is available in carbon fiber construction too. Let's suppose you don't like the performance of the glass-fiber constructed boomstick, which is impossible practically, then you can try the Dye precision carbon fiber constructed boomstick.
What makes it an outstanding barrel?
Paintball Barrel Buying Guide
Material
Well, like other parts of the gun, barrels also vary material-wise. Since the material of the barrel determines the overall quality of the barrel, so that is why they are the most important factor to keep in mind while buying a barrel for a paintball gun. Besides affecting the accuracy of shots, the material of the barrel greatly affects the weight of your paintball gun. Here are a few types of barrels concerning the material.
Barrel made up of Aluminum:
Aluminum is known as a lightweight metal. So barrels that are made up of aluminum are pretty light in weight when compared with other types of barrels. Therefore, such barrels provide immense durability with an impressive balance of weight. Surprisingly, the balance feature of aluminum-made barrels is simply only one of its kind.
Barrel made up of stainless steel:
Stainless steel-made barrels are very close to the aluminum barrel but they are not as lightweight as aluminum barrels. Instead, they are sturdy, tough, and can withstand rough handling. No matter how roughly you use your paintball gun; such barrels won't disappoint you at all. Due to their sturdiness, these barrels are the most favorite type of barrels for professional paintballers.
Barrels made up of ceramic:
In terms of weight, ceramic barrels are very similar to aluminum barrels as they are also light in weight. But they cannot beat stainless steel in terms of durability and sturdiness. They are pretty flimsy and might break down when used roughly.
Barrel made up of carbon fiber:
Carbon fiber barrels are the latest addition to the market. They are immensely lightweight and super durable. The major advantage of carbon fiber barrels is that they offer zero friction on the inside of the barrel which means paintball will cover the fastest and farthest distance. But the drawback here is, they are really very expensive. Usually, professional players opt to buy carbon fiber barrels.
Barrel Threading
Barrel threading is the most crucial thing that you need to highly consider while buying a paintball barrel. Usually, there are five common and most used barrels threading available in the market, these are:
Auto cocker
Tippmann A5
Tippmann 98 Custom
Smart parts(Ion)
Spyder
Each barrel thread has compatibility with some specific paintball markers. Choosing the wrong barrel thread will do nothing major harm except the fact that you will have to buy an adapter to convert the barrel thread.
Paintball maverick has done a great job by publishing a useful chart that shows the compatibility of different barrel threads with different guns. Here it is.
| Autococker | Smart Parts (Ion) | Spyder | Tippmann A-5 | Tippman 98 |
| --- | --- | --- | --- | --- |
| Aliens | Epiphany/EOS | 468 | A5 | A5 |
| Autococker | Impulse | 32 Degrees | Bolt | BT-4 |
| Axe | Ion | Ariakon | BT Combat | Crossover |
| Bob Long | Ion XE | Armotech | BT Delta | Phenom |
| BT TM7 | Nerve | Brass Eagle | BT Slice | X7 |
| BT TMI5 | Shocker | Diablo | Chronus | |
| Bushmaster | Shocker NXT | Dragun PMI | Hurricane | |
| Cyborg | Shocker SFT | GT Commandos | Maxtac | |
| DYE | SP-8 | IconZ | MILSIG | |
| DYE Dam | SPI | Inferno | MK5 | |
| Egos | Vibe | JT | MK7 | |
| Eteks | | Mongoose | MKP- | |
| Freestyles | | Odyssey | MKP-II | |
| Fusions | | PCS US5 | Phenom | |
| Gen E-matrix | | Piranah | TGR | |
| Intimidators | | PMI | TiPX | |
| Invert Mini | | Rebel Extreme | Tornado | |
| Legends | | Silver Bullets | Vortex | |
| Mac Dev | | Spyder | X7 | |
| Minions | | Spyder MR1/MR2/MR3 | | |
| NME | | Sten | | |
| Omen | | T68 | | |
| ONYX | | Viewloader | | |
| PE | | ZAP | | |
Barrel Length
The length of the barrel is another important factor that one should keep in mind. People switch towards buying barrels because they want to increase the barrel length. It not only helps to maintain the consistency of shots but also delivers shots with great accuracy. Usually, barrels are available in lengths ranging from 8″ to 20″ but barrels with lengths of 12″-16" are considered the ideal length as they are shot with great accuracy.
It is the perception of the majority of paintballers that the accuracy of your shots is greatly affected by barrel length. Well, I second it to some extent. Barrel length does affect the accuracy, but only to a limited extent. However, it depends more upon the quality of paint you are using.
Talking about gas efficiency, long barrels are less gas efficient in contrast to short barrels, which require less air to shoot the paintball. Short barrels are best suited for players who love to stay on the frontline and are habitual of jumping and crawling on the field as short barrels are easier to maneuver. Whereas, long barrels are best for those players who love to play like a sniper.
Bore Diameter
Bore diameter is the inner diameter of the barrel. Usually, paintball markers come with an average bore size of 0.68 inches. The bore size should perfectly match the caliber of the paintball. If the bore size is larger than the caliber of the paintball it will result in less precision and trajectory.
On the other hand, if the bore size is smaller than the caliber of the paintball, then the paintball will stuck inside the barrel. Therefore, barrel bore diameter is also one of the important factors. Always look for a barrel bore size that is the same as the caliber of paintball.
Vents
Vents are small holes on the entire body of the barrel. The basic purpose of these vents is to eliminate the extra pressure that is present inside the barrel tube. That's how your paintball marker becomes less noisy. The position of vents plays a really important role. If these vents are close to the gun you will experience almost noiseless shots. Whereas, if these vents are far away from the marker, the gun will make a loud noise and shoot fast shots. Keep in mind that you can't enjoy quiet and loud shots from the same barrel. That is why you need to have multiple barrels with you so that you can use one as per your desire in the game.
Single Piece or Two Pieces
Most people think that barrels are available only in one piece as they were commonly used in old days, but with advancement, some barrels come in two-piece and that offers great accuracy. One-piece barrels are best for beginners they are simple and easy to use above all, and they are affordable.
Whereas, two pieces of barrels come in front pieces and back pieces. The back piece of the barrel remains attached to the gun whereas the front piece can be replaced with a long piece when you want a longer barrel.
Paintball Barrel FAQs
Conclusion
Improving accuracy is just a matter of a few seconds. Just insert the barrel of your desired length and you are good to go with enhanced accuracy. Selecting a barrel is not at all a tricky thing all you have to do is to keep in mind the material, bore size, length, and thread compatibility. In our opinion, GOG Freak Jr. Barrel kit is a great barrel kit especially when you need an aluminum-built barrel. Whereas, if you want a glass fiber or carbon fiber barrel then Dye precision Boomstick is the best option.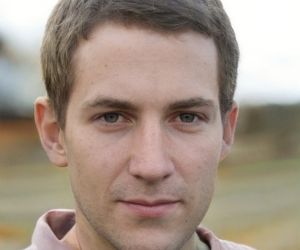 My name is Jezus Fischer, I am working full time on a paintball store and played all types of paintball games. Read more about me.