Paintball in Kentucky 2023 – Top 5 Place for Paintballing
Kentucky is known for having numerous tourist attractions spots. Similarly, it owns many fascinating paintball fields that attract die-hard paintball fans. Unluckily, many of the paintball fields to play paintball in Kentucky are closed permanently, but still, they are part of the Yellow Pages directory.
Therefore, we got a chance to compile all functional paintball fields that are fully operational now within the state of Kentucky. Besides outdoor paintball fields, many centers own indoor paintball fields. Here we have jotted down some worth visiting paintball fields in Kentucky with their contact details.
5 Paintball Places in Kentucky
| Paintball Fields | Adresses |
| --- | --- |
| CONDER'S PAINTBALL | 813 Hawkins Dr, Elizabethtown, KY 42701, United States |
| NTENSE SPORTS | 2101 Morgantown Rd, Bowling Green, KY 42101 |
| PAINTBALL ASYLUM | 3101 Pond Station Rd, Louisville, KY 40272 |
| WIZARD LAND PAINTBALL | 958 Elderberry Dr, Dexter, KY 42036, United States |
| BULLS EYE PAINTBALL FIELD | 251 Holt Ln, Frankfort, KY 40601 |
1. Conder's Paintball
Conder's Paintball Arena is one of the largest paintball fields in the state of Kentucky. Besides being the largest center, it is the oldest paintball center. It covers a huge space of 80 acres on which different types of paintball fields are located. At Conder's paintball arena, you will find many different types of fields that are unique in themselves. Fields include ultimate air speedball, plastic ball wall speedball. Apart from this, it has an urban city paintball field that simulates the real city's infrastructure with 50 towers and buildings.
Moreover, Conder's paintball caters to indoor paintballers too. It has a dedicated space for indoor paintballing, which has air bunkers with a temperature-controlled environment. At Conder's Paintball Center, you are free to organize any event, be it a family or corporate one. The crew members of Conder's paintball are well trained and properly guide players about the game. In terms of pricing, it is quite affordable.
Website: Conderspaintball.com
Contact # (270-765-4517)
2. Ntense Sports
At NTENSE SPORTS, you are not only supposed to play paintball but it's also a knocker ball field. It is located in the lush green area of the bowling green. N-tense has been serving the public since 1999. Be it a church event, birthday party, or any corporate event, N-tense sports is the perfect place to host an event. It has got vast paintball fields with unique bunkers around that give enough places to players to hide and attack.
N-tense sports provide you with each and everything that you will require in the game. You don't need to bring your equipment and other gear on the field. Apart from this, you will get a referee from n-tense sports that will be with your group and will guide you properly about the game you are playing.
Website: ntensesports.com
Contact # (270-796-4120)
3. Paintball Asylum
If you visit the largest city of Kentucky, Louisville, then you should check out the best paintball field in Louisville, which is Paintball Asylum. It is the right venue for those peeps who are looking to have unlimited fun. Paintball asylum is spread on an area of 40 acres with multi-fields for different paintball variations. You can play woodsball in the dedicated wooded field, which has huge trees and trunks around to simulate real war. Apart from this, for speedball, an open airfield with unique bunkers is there.
The equipment shop has got all the required equipment, which you can avail by paying a very nominal amount as rent. But if you have your own markers and equipment, you can bring it to the field and enjoy the game to the fullest.
Website: thepaintballasylum.com
Contact # (570-629-3852)
4. Wizard Land Paintball
Located in the city of Dexter, Kentucky, Wizard Land Paintball was founded somewhere in 2002. It means it is not an old field like others. Wizard Land paintball field is one of those fields that you can't resist visiting it again and again. The fields are well maintained and properly organized to cater to a large group of players.
It covers a huge area with many different courses of fields. The staff members are very much cooperative and are full of motivation to guide you in the best possible way. The pricing of wizard land paintball is pretty affordable. And it becomes cheaper if you have your own gun with you. But mind you, you have to use field only paints. No outside paint is allowed on the field. Contact # (270-474-8712)
Related Post – Paintball in orange county

5. Bulls Eye Paintball Field
Bulls Eye paintball field is located in the city of Frankfort. It's an amazing area with trained staff and awesome fields. Bulls Eye paintball field is always ready to host your corporate and family events and make them memorable for you. It features multiple fields of different terrain so that players of all age groups can have a blast with paint.
Bulls eye paintball field is also equipped with a pro shop that owns all advanced and unique paintball gear and equipment. That is why you don't have to bring your gear to the field. Indeed it's a great outdoor paintball center, but their fields are outdated and old-fashioned. Maybe they will upgrade their fields in a couple of years.
Website: Not Available
Contact # (502-229-2952)
Conclusion:
Paintballing at the right place simply multiplies the fun and thrill of the game. The right place means a paintball center that is equipped with all the necessary things that paintballers love. Also, a pro shop should be a part of the paintball center so that players won't have to wander here and there for rental equipment. Above mentioned paintball centers of Kentucky fulfill all the criteria of the right paintball field.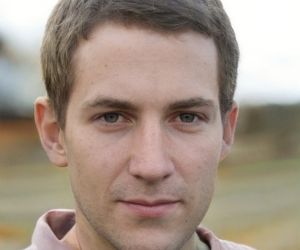 My name is Jezus Fischer, I am working full time on a paintball store and played all types of paintball games. Read more about me.