5 Places to Play Paintball in Orange County 2023
Orange County is the place where you can enjoy outdoor paintballing all year around. Thanks to its warm temperature and moderate climate. There are many small and big paintball fields in Orange County that are not as amusing as they should be.
Luckily, we have found some paintball fields in Orange County that are not only large but have several different paintball fields of different themes so that you can enjoy every bit of paintballing. For instance, Sc Village Paintball Park has got more than 25 paintball fields. If you are planning a paintballing session in the vicinity of Orange County, do consider our recommended paintball fields that are discussed below.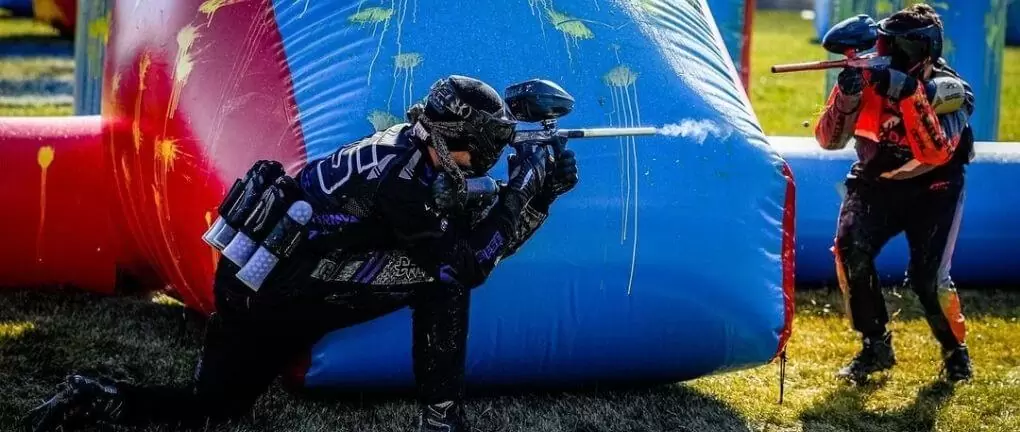 5 Paintball Places in Orange County
Orange County Places
Website & Contact#
Addresses
SC Village and Airsoft and Paintball Park
www.scvillage.com
949-489-9000
8900 McCarty Rd, Corona, CA 92880, United States
Jungle Island Paintball
www.jungle-island.com
951-775-9316
14881 Temescal Canyon Rd, Lake Elsinore, CA 92530, United States
Hollywood Sports Paintball and Airsoft Park
www.hollywoodsports.com
562-867-9600
9030 Somerset Blvd, Bellflower, CA 90706, United States
Action Star Games Paintball Park
www.actionstargames.com
909-793-6743
681 E Ellis Ave, Perris, CA 92570, United States
Backyard Paintball Park
www.thebackyardpaintball.com
951-663-7054
255 Soboba Rd, San Jacinto, CA 92583, United States
SC Village Paintball and Airsoft Park
Paintball in Orange County is fun, especially when you are going to visit Orange County's largest paintball center. SC Village Park is spread across an area of 100 acres and on this huge area, they have designed 25 fields that have different courses and designs. Out of these 25 fields, only two fields are reserved for airsoft.
SC Village Paintball Park is designed in such a way that it gives you an unforgettable experience of paintballing. You can play various variations of paintball, but it's best for scenario games. Usually, players enjoyed simulating WW2-inspired scenario games in SC Village Park.
Because of its wide range of paintball fields, SC village paintball center is also popular for tournament-level paintballing events. It's a great place if you want to mingle with other paintball enthusiasts.
Jungle Island Paintball
Jungle Island is an ultimate adventure park that not only offers paintball but also airsoft, Splatmaster, airball, and Nerf war games. Just like SC Village Park it also features a great variety of paintball courses. It has got 15 different fields, with different characteristics and courses. Therefore, you will experience a new field every time.
Their castle field and volcano fields are the most popular amongst paintballers. The castle field is all about defending the castle and your king, whereas the volcano field is about searching for the wanted men before the volcano erupts. Here, you have numerous places to hide and conceal yourself.
For those paintballers who are fans of playing in MilSim style, Jungle Island Paintball Park has a dedicated field for them that is Somalia Field.
In short, Jungle Island offers fields for every type of paintball game. It also offers paintballing for kids that are low-impact paintballing. The pro shop is equipped with the latest equipment, which you can avail by paying a small rent.
Hollywood Sports Paintball and Airsoft Park
Hollywood Sports Paintball and Airsoft Park is the world's number one park that offers fields that are inspired by the most popular action movies in Hollywood. The fields are very nicely and creatively designed that players will feel like they are part of any action movie. Themes are based on movies like Godzilla, Starship Troopers, The Haunting, and Supernova.
Altogether, there are 12 fields in Hollywood sports centers, and each field is different from the other ones. There are general themed paintball fields too like Apocalypse field. Hollywood Sports and paintball center gives you a remarkable paintballing experience that you won't find anywhere in the world. With regards to their pricing, with regards to their Hollywood-themed fields, they are charging very nominal fees. And if you have your own gear and paintball markers then you will get the best discounts.
Hollywood sports paintball and Airsoft Park are great for arranging private parties, like bachelor parties, birthday parties, and corporate events. The staff members are well-trained and have sound knowledge about all the variations of paintball.
Action Star Games Paintball Park
Action star games Paintball Park is not as big as the Jungle Island and Sc village park but it offers a nice range of themed fields. It is spread on a huge area and has got 7 spacious paintball fields to explore. The best thing about action star Games Park is all fields are designed keeping in mind any particular theme. Apart from this, there are speedball and woodsball fields too that are surrounded by tall and bushy trees.
Action Star Games Paintball Park is also suitable for tournament level paintball. The paintball park is supervised by experienced paintballers who know every tit and bit of paintball. These experienced staff members also train new paintballers and guide them in the best possible ways. As far as the pricing of Action Star Games Park is concerned, it is pretty affordable as compared to the other paintball fields in Orange County. It's a great park for those players who want to improve and optimize their paintballing skills.
Backyard Paintball Park
Whether you are seasonal paintballers or novice players, backyard Paintball Park is there to entertain you. Backyard Paintball Park is located in San Jacinto and therefore easily accessible from all major highways. It is operated by a family who is enthusiastic paintballers and knows everything that paintballers need. The fields are not too big, but yes, they are well designed and well maintained to give you long-lasting fun.
Backyard Paintball Park is best for kids and teens who want to play low-impact paintball without getting messy. Talking about its prices, they are pretty economical, and above all, if you bring your own gear and equipment, you are free to enter the field. A fully-equipped pro shop is also there with all the latest and high-end equipment for kids and young players.
The staff members are highly responsible and train and guide players about the rules and regulations. Backyard paintball park is a great venue if you want to organize any private event like birthday parties, church parties, or even a family get together.
Staff members also train new paintballers and guide them in the best possible ways. As far as the pricing of Action Star Games Park is concerned, it is pretty affordable as compared to the other paintball fields in Orange County. It's a great park for those players who want to improve and optimize their paintballing skills.
Conclusion
Paintballing is played on a small, compact field with all those traditional paintball bunkers and obstacles that seem boring now. We have mentioned all those paintball parks that have themed paintball fields and with unique and real obstacles like a broken airplane, helicopter, and a destroyed truck. Fields with such different and unique obstacles and places give an adrenaline boost to the body and you get ready to dominate your opponent. Do try Hollywood Sports paintball and airsoft park if you want to have a real thrill just like in action movies.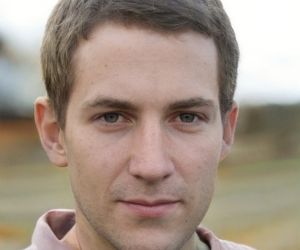 My name is Jezus Fischer, I am working full time on a paintball store and played all types of paintball games. Read more about me.