How long does a paintball game last?
If you've started loving playing paintball (that's why you're here), you might wonder what is the average game time. It's one of every newbie's concerns, even I had. In addition, one can certainly imagine how long Paintball parties play will last if one watches the paintball party ahead initially. So thinking of how long a paintball game could last is not something to be labeled as a vague thought.
Paintball is a game that holds a mix of feelings for the paintball players and the beholders as well. A mix of fearlessness with a blend of joy and charms. A will to conquer and the state of defeat. This is what paintball has for you. Interestingly, almost 2.56 million people played paintball in the United States in 2021.
Let's move on to knowing how long is a paintball game.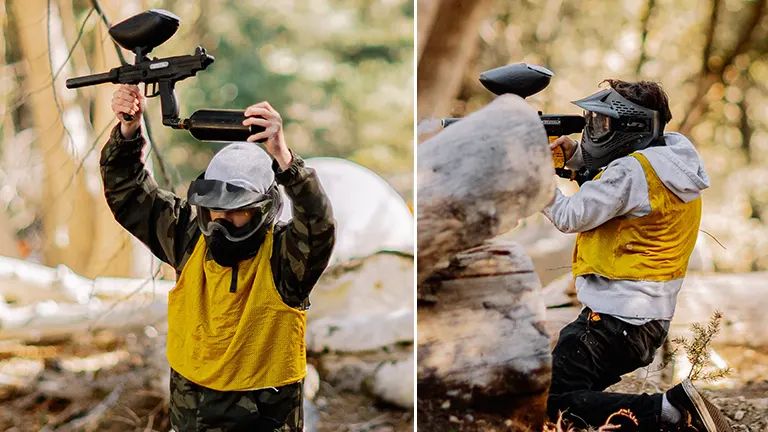 How Long Does Paintball Session Last?
The time to end a paintball game varies as there are different modes to play paintball. Different game scenarios have different time spans to reach the end goals. In some cases it also depends on paintball field
A paintball game usually lasts for two to four hours. It depends on the type of game mode you are playing. There are different modes in which the paintball game is played. So the duration depends on the play mode you're in.
Another factor you also need to consider is the player's behavior.
Usually, the paintball game starts around 9 am and lasts till 6 pm. In some scenarios, it can even last for a couple of days, having night rests in between. Moreover, the time for a paintball to last also depends on the players' arrival on the battlefield. Some pro paintballers might enter the arena an hour or two late, trying to be Oliver Lang. So this may also affect the duration of the game of paintball.
Before further ado, let's discover the different paintball game modes and figure out how long each takes.
Related Post – How fast do paintballs go?
Paintball Game Modes and Duration They Last For
Every sports game has different game modes to play in. Be it football, basketball, cricket, or any indoor game. You may want to play with your friends and chill. Or a friend of yours might have challenged you to a match. Or you're probably a group of 15 to 20 people who want to have fun together. As the game scenarios are different, the play style also changes, and ultimately the duration of the paintball game changes.
Listed below are the most popular paintball games types that involve various amounts of effort and energy and, as a result, last for varying amounts of time.
1- Woodsball – Days Long
Woodsball is the primary game mode that is mainly played by magfed paintball gun players in vast outdoor areas or large terrains, has more team members, requires more equipment, and lasts longer. The main objective of this game is to smash other opponents with a paintball marker filled with paintball bullets.
Woodball usually lasts 6 to 8 hours but can also go two or three days.
2- Speedball Paintball – Game of Moments
The speedball field is usually half the size of a woodsball field, making it a fun and quick game. It is the best paintball game for mid-sized gatherings or teams with 4 to 6 players. There are artificial obstacles (usually inflatable) placed on the field, and the players have no other cover to hide behind. The field is flat overall and requires players to own equipment.
Speedball game lasts for around 15 to 20 minutes.
3- Capture the Flag
Capture the flag is one of the most commonly played games. It has exciting objectives and rules that create a state of suspense and a will to defeat. In this game, both teams have their respective bases and a flag. The only objective of this game is to bring the opponent team's flag to your base. The first one to do that wins the game.
Capture the flag game can go for more than 20 minutes and last for up to 45 minutes, depending on the number of players.
4- Team DeathMatch – Direct Elimination
The team deathmatch is the most common play mode in almost every battlefield game. In this game, both teams have to eliminate all the opponent team players by smashing the paintball. The first one to eliminate the whole opponent's team wins the match.
If you play a team deathmatch paintball game, you may finish each round within 10 minutes.
5- Attack and Defend
Another paintball game is "Attack and Defend," which is also called do or die. In this game, one of the few rounds teams has to defend its base, and the other has to attack them to overtake it. In the meantime, all the Paintball players from each have to attack the opponent team. The first team to eliminate all the players of the opponent team wins. The main goal of this game is for the attacking team to occupy the defenders' base. Similarly, the defender team has to keep hold of their base from attackers approaching from anywhere.
The attack and defend paintball game usually lasts for 10 or 15 minutes.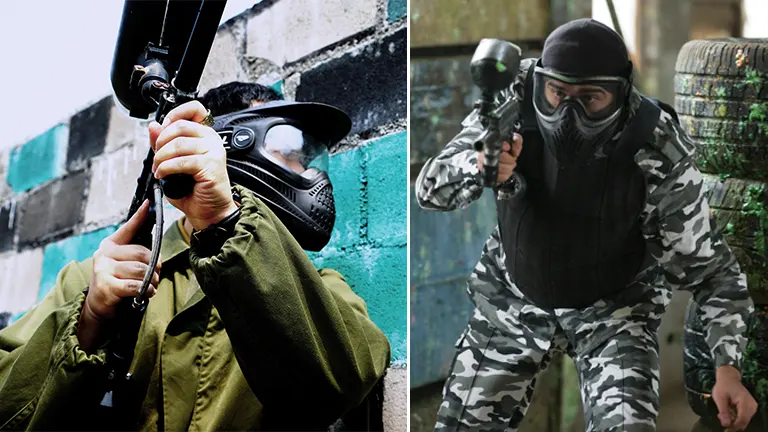 Plant the Bomb
This game is somewhat similar to the capture the flag paintball game. In this game, both teams have a specific area where the bomb will be planted. Each team has to plant the bomb in the opposite team's bomb site. The first team to plant the bomb on the opposite team's bombsite wins.
Plant the bomb paintball game typically lasts for half an hour.
Conclusion
Now that you have explored the different scenarios of the most paintball parties/games the question of how long paintball last should no longer be a concern. What minimum age and skill level is required to ensure the fun and safe environment during paintball game? I have tried my best to deliver each aspect of determining the duration of a paintball game.
Moreover, if you're a newbie, you might check out Best Beginner Paintball Gun or Paintball rules and regulations to better understand this amazing game.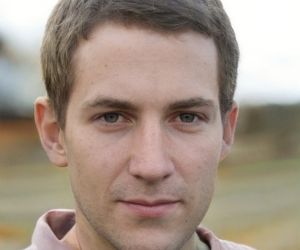 My name is Jezus Fischer, I am working full time on a paintball store and played all types of paintball games. Read more about me.