Go Kart Paintball – Thrilling and Adventurous Game of 2023
Who doesn't know A Go kart is a small motorized racing car. Go-karting itself is great fun, but the fun doubles when it's paired with paintball. Yes, Go-kart paintball is the new variation of paintball where players, instead of running on legs, use Go-karts to mark their opponents with paintball.
You must have played paintball without your folks. But now, try this all-new Go-kart paintballing and experience a new level of adventure and thrill. At this moment, you will get to know some interesting and useful information about go-kart paintballing that will quench your thirst for it.
Where does Go Kart Paintballing come from?
It was invented all of a sudden and the person who invented it, was not a paintballer. Rather, he was a Formula 1 car racer. Mr. Lucas Di Grassi was thinking of some innovative ideas to celebrate his birthday and make it a memorable event. So he decided to celebrate his birthday at a race track in Sao Paulo, a city in Brazil. After the celebration, he and his friends decided to race at the track at high speed, but with a new factor in hand, that is paintball marker.
All players had their paintball marker in one hand and drove the Go-Kart with the other hand. The goal of the game was to shoot the driver or player who tried to move ahead of you. Shooting them with paint will slow them down, and therefore, you can reach the finish line quickly.
It was literally great fun. Check out the glimpse of how they enjoyed this newly invented game.
How can you try Go-Kart paintballing?
Well, go-kart paintballing is not difficult and tricky to play. You don't need to buy expensive or special equipment to play it. All you need is a paintball arena. It doesn't matter if it's outdoors or indoors. But yes, it should be vehicle-friendly. The terrain of the paintball ground should be suitable for vehicles. The fields should have large paintball bunkers that should easily hide a go-kart.
If in case you can't get access to any paintball arena, then look for a wide and big field that has vehicle-compatible terrain along with a few big items for hiding go-karts.
Over and above, you need a 2-person go-kart. One is for the driver and another seat is for the shooter. Lucas Di Grassi and his friends were experts at driving go-karts and race cars, that's why they easily control the vehicle with one hand and shoot with another hand. But here players are not experts in driving cars. That's why a driver is mandatory with a shooter.
Try to give full protection to the driver so that he remains safe from unexpected paintball shots while driving. During all battle, don't forget to wear safety and protective gear. It's very important, especially in go-kart paintballing, as there isn't any specified range limit from where you can shoot like in normal paintball. The opponent may shoot you even from a distance of 2 feet. This may cause serious injury. Therefore, protective gear is compulsory while go-kart paintballing.

Read More: Kids Paintballing 2023
How can you enjoy go-kart paintballing?
Well, to be honest, there are several different formats in which you can choose to enjoy the game. You can make a free set-up for everyone or you can play in teams. Whatever format you choose, the main purpose of the game remains the same: to win the game.
It's not about driving a vehicle, but it's about conquering all the hurdles and obstructions of the go kart track. Honestly speaking, besides being an adventurous and exhilarating game, it is one of the most challenging games. It's way too difficult than the paintball games that we used to play.

Related: What are paintballs made of?
What safety gear should be worn in go-kart paintballing?
As I told you earlier, go-kart paintballing doesn't have any specified specified shooting limit. That's why the chances of injuries are higher. That's why wearing a proper helmet/cup is mandatory for players. Not the mask that we used to wear in traditional paintball. A helmet gives you full coverage of your head, face, and neck. Besides this, gloves, protection for ribs, and shoes should be taken into consideration while playing go-kart paintballing.

Final Words:
Merging the thrill of paintball and the adventure of go-kart gives birth to adrenaline boosted game that is go-kart paintball. It's a worth-trying game and the interesting part is, you can use your traditional paintball equipment for it. Paintball markers like Tippmann Tipx Pistol, Empire mini Gs, JT ER2, and others are considered the best paintball markers for playing go-kart paintballing. While doing so, don't forget to protect yourself by wearing proper protective gear like a helmet and gloves.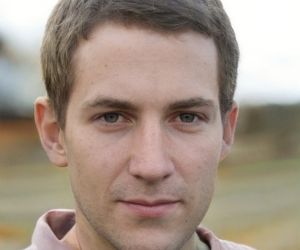 My name is Jezus Fischer, I am working full time on a paintball store and played all types of paintball games. Read more about me.