Pepper Spray Paintballs: An Effective Self-Defense Option
Have you ever wondered whether pepper spray paintballs could be used to defend yourself? You've come to the right place because I'll explain them in detail.
Paintballs and pepper balls are similar. But pepper balls differ slightly— instead of paint, pepper pellets contain powdered chemicals. Read on to learn more about these pepper paintballs.
What are Pepper Balls?
Pepper balls or pepper spray paintballs are like regular paintballs filled with chemical powder instead of paint—more precisely, a pepper repellent known as PAVA. Pelargonic Acid Vanillylamide, PAVA, is a form of synthetic capsaicin, which can cause severe irritation when it comes into contact with the eyes, nose, and mouth.
It is a food extract, and each pepper ball has around 2% live PAVA. The shelf life of pepper paintballs is normally 2 years. After that, you have to swap them with new ones.
How Effective are Pepper Paintballs for Home Defense?
The chemical used in these pepper spray paintballs is highly effective. This powder is highly incapacitating, causing temporary blindness, burning sensations, and coughing for a short time (15 minutes or so).
It is enough to halt the intruder in their tracks and make them sneeze, cough, and breath uneasily until help arrives. If you have a paintball gun that can fire pepper balls at around 300 fps, it will hit with a thump— that nobody would want to experience.
Pepper paintballs are not as lethal or effective as firearms. However, these can be a good alternative for people who are uncomfortable with firearms since they can cause unintentional damage.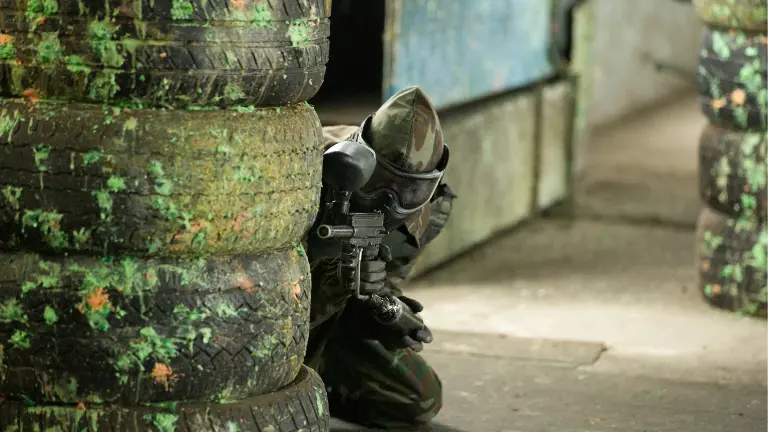 Can You Use Pepper Balls In A Paintball Gun?
Yes, you can use pepper balls in a paintball gun. Pepper spray paintball comes in .68 caliber. If you have a .68 caliber marker, you can easily shoot pepper balls from a paintball gun. 
Paintballs made of pepper can be fired quite a distance away. When these pepper powder-filled pellets come in contact with a hard object, they break to release a powder cloud that can affect anyone in 12 feet radius.
The effectiveness of this pepper cloud depends on where it is fired. If you fire it in a tight space, the pepper effect will remain for 15 minutes. However, it will disperse more quickly when pepper paintballs are exploded in an open field.
How Hard Are Pepper Spray Balls Compared To Paintballs?
The quality of pepper balls will depend on the manufacturing company. Most pepper paintballs are impervious to water, dust, oil, and anything that can affect the gun. This means that their shell is harder as compared to paintballs.
How to Make Pepper Balls for Paintballs?
In this DIY, I will discuss how you can make pepper spray paintballs at home. The steps are as follows:
Buy empty paintball shells of .68 caliber
Separate the two halves
Get pepper powder of your liking
Fill in the pepper powder in these shells and assemble with super glow
Make sure that the surface of these newly made pepper paintballs is smooth. For this, you can use sandpaper.
Try these pepper balls in your .68 caliber paintball gun or pistol
Ta-da, you have made your pepper balls for your paintball guns.
Is It Legal To Get Pepper Spray Paintballs?
You can get these pepper paintballs easily online. As far as legality is concerned, it varies from state to state. Better check your state's law before buying the pepper balls. You can visit this page for this purpose. However, there is only one condition to be eligible to buy pepper paintballs; you must be 18 years old.
Increasing Demand For Tear Gas Paintballs
In recent years, there has been a surge in demand for tear gas paintballs for security and self-defense. These paintballs contain a mixture of tear gas and pepper spray. These chemical projectiles can cause throat burning, gasping, dry cough, wheezing, and breathing complications.
Conclusion
Pepper balls offer a viable option for home defense. These spray balls are effective in causing temporary irritations that can are enough to deter burglars and animals. These pepper spray paintballs are legal in many states, and you can easily shoot them with a matching caliber gun.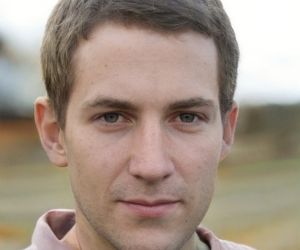 My name is Jezus Fischer, I am working full time on a paintball store and played all types of paintball games. Read more about me.