What to wear to paintball in the summer
A summer paintball game in Miami Florida, Texas, or Louisiana is challenging since the average temperature is over 80 degrees. The protective Paintball gear makes it hard for players to play in the scorching heat. Knowing what to wear to paintball in the summer is essential if you want to have a good time.
Why play paintball in the summer heat? Summer is my favorite time to play since you don't have to worry about rain or getting wet. In the summer, being hit by a paintball gun is not as painful as it is in the winter. Also, you can wear less Paintball gear, allowing more free movement and maneuvering in the game even with the high paintball gun.
Read on to learn what you can wear in the summer to play efficiently.
How To Dress For Summer Paintball
It is more important to focus on functionality and protection than fashion when choosing own clothes and gear for paintballing in the summer. Listed below are some options to wear clothes to paintball in the summer.
Headgear
Playing paintball during the summer should never compromise your safety by ignoring essential paintball gear for head protection. Your head is the most sensitive part of your body, and you should ensure that it is properly protected. However, you can wear something lightweight under the visor during the summer.
Normally, I prefer using a hat, hood, or beanie to cover my head. Further, you can tie up your hair with a bandana to avoid them coming into your eyes.
Also, read what to wear for paintball to gain an understanding of the gear to be worn.
Top Clothing
What you wear during summer plays an important role in your performance in the paintball game. In most games, paintball arenas provide complete gear, and cargo pants, including overalls. Still, you have to consider what to wear under overalls.
Half or long Sleeve Shirt?
I prefer wearing a thin long sleeve shirt under overalls. Since having bare skin can make the impact of the paintball more server. Better cover the body parts where the likelihood of getting hit is more. If you still choose to wear half-sleeve shirts + Cargo pants, wear removable protective paintball gear like knee and elbow pads to minimize bare skin section.
Moisture Absorbing Clothes
Wear moisture-wicking clothes, so you don't get soaked in sweat. In my experience, sportswear is best suited for this purpose. They are good ventilation and absorb sweat while keeping you dry.
Single Layer Clothing
Even though thicker and heavy clothes are better for paintball, I wouldn't recommend them in the summer sun. On the field, you'll have to deal with both your paintball opponents and scorching heat that sometimes becomes too much to handle.
Many people collapse on the paintball field due to heat exhaustion. So, better wear single-layer clothes than put on too much protective gear.
Light Color Clothes
Having the right color can also influence how much you will be exposed to sunlight. You may know from your science classes that light colors, especially white color, reflect the light while dark colors absorb it. That is why I select light colors for my shirts when playing paintball during summer.
Should I wear a vest or not?
No, probably not. Wearing vests in the summer is not a good idea. It would be impossible to keep up with the game if you wore a vest.
Bottom Clothing
You might have thought of wearing shorts for a paintball game. Though you can wear shorts, I will suggest putting on clothes that cover your skin. Many players consider jeans and sweats for paintballing in summer. Not a great way to deal with the heat. The most suitable clothing in such weather conditions is cotton-made light-weigh track pants. Make sure these are loose enough to avoid sticking to your legs because of sweating. Such trousers provide better aeration and absorb sweat effectively. Also, wear boots with protective knee pads for safety is a good idea.
Hand Gloves
Protecting your hands should be your priority regardless of hot weather. If you have ever been hit by the paintball guns on the hand, you would understand what I am talking about. Paintball does hurt a lot!
Wear gloves while playing paintball. Yes, you can wear gloves to be more comfortable while playing in the summer. These lightweight gloves absorb sweat and give a strong gun grip, essential for taking accurate shots.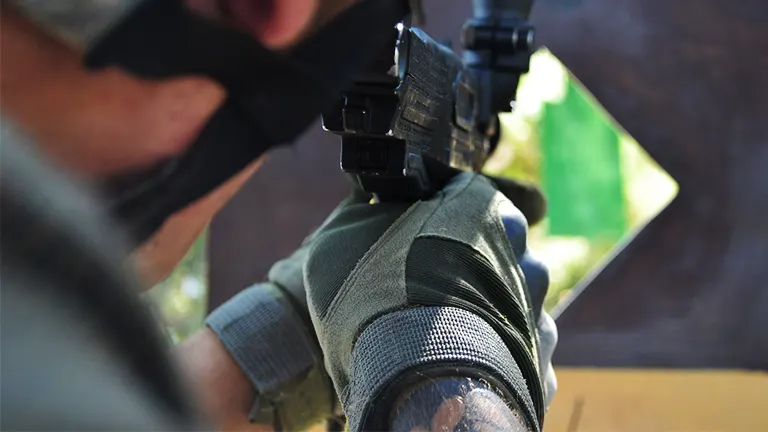 Footwear
Paintball is about running, jumping, and more. Additionally, many fields have woods and slopes in them. You need to wear boots to provide correct traction and avoid any injuries from slipping or falling down.
You can wear sneakers for playing paintball in summer. However, it is better to have long-ankle lightweight boots. In this way, you can protect your ankle injury and maintain good balance at the same time.
Conclusion
Most players prefer playing paintball in the summer. It is important to know what to wear to paintball in the summer so that you can survive the heat. The clothing options we discussed will allow you to have an amazing summer paintballing experience.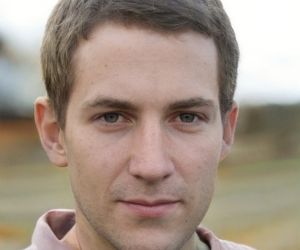 My name is Jezus Fischer, I am working full time on a paintball store and played all types of paintball games. Read more about me.