What To Wear Paintballing: A Girl Guide 2023
Paintball is a predominantly a male dominating game. However, paintball has changed with time, and now you'll see more and more women playing. If you're a girl who has never played paintball and wonders how to prepare for it, you've come to the right place.
In this what to wear paintballing girl guide, I have discussed the essential clothing that you should wear for the game.
Knowing what to wear for paintball is essential for safety and proper gameplay. Your performance will be affected if you are wearing uncomfortable clothing.
Paintball apparels protect players from the impact of high-velocity paint-filled pellets, as paintball does hurt when it hits sensitive body parts. Protective gears are a must and should be worn according to the recommended safety guidelines.
Without further ado, let's get straight into it.
What Should a Girl Wear While Playing Paintball?
Taking part in paintball is more than just having a good time. You need to consider many things before you plan your first paintball game as a girl. In this what to wear paintballing girl guide, there are some of the basic attire requirements to be able to play paintball:
Head and Face Coverings
The head and face are the most sensitive part of the body, and you should pay special attention to protecting them. Paintball masks are required by most paintball establishments to protect your eyes and face. Further, you should also wear a beanie or cap to protect your head.
Paintballs will mess up your hair; don't worry about it. The good news is that you can easily wash them away. If you are still uncomfortable, wear a bandana to cover your hair.
Clothes for Top Half
Generally speaking, you shouldn't expose any part of your body, as paintball hurts more when it hits bare skin. Make sure you add more layerings to reduce the paintball's impact.
Girls playing paintball should wear sports or padded bras to protect their breasts. Additionally, you can wear a tank top with a hoodie or sweatshirt on top of it. Whatever dress you choose to wear, make sure it has full sleeves. This way, you can play with more confidence.
Obviously, you will get dirty clothes when you play with paint-filled pellets that splatter paint when they hit you. Although paintball does wash out easily, it is best to wear old clothes when playing paintball.
If you are playing Woodsball, avoid wearing colorful layers that can easily spot on. Instead, select the clothing color that helps you camouflage. Mixing with the background effectively can improve the chance of winning.
Clothes for the Bottom Half
Wear something that is comfortable to carry on and provides enough layers to deflect the paintballs. Women often wear leggings under thick sweatpants. It is also common for women to wear baggy pants for paintball.
Protect Your Hands
The pain of paintball is worse when it hits specific parts of the body. A paintball player's hands are the most vulnerable and exposed body parts. You will suffer excruciating pain when your hands are hit by a paintball.
Hence, covering your hands is far more important. For this purpose, you can get gloves that shield the pellets and protect the hands. Weight-lifting, gardening, or golf gloves are all suitable for this purpose.
Footwears
As you might already know, a paintball game requires a lot of running. So, wear shoes that are suitable for running, like sneakers or tennis shoes.
When you play on tough terrain, it becomes even more challenging. The likelihood of injuring your ankles is much higher while playing in such surroundings. It is better to wear hiking boots that cover your ankles.
Conclusion
Paintball has traditionally been a male-dominated activity, but more and more women are getting involved. Overall, the community is supportive, and you won't feel intimated while paintballing as a girl. This blog is meant to prepare you for the game so that you can have fun without getting injured.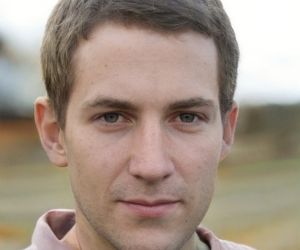 My name is Jezus Fischer, I am working full time on a paintball store and played all types of paintball games. Read more about me.