Anodizing Paintball Guns 2023
Are you bored with the constant look of your paintball marker (gun)? You could be looking for an entirely new and one-of-a-kind design. In that case, before you can get your paintball pistol personalized, you'll need to decide whether you want it anodized, hydro-dipped, powder-coated, spray-painted, or vinyl-wrapped. Let us reveal to you something interesting about anodizing!
Anodizing paintball guns are frequently the best option for aluminum paintball markers. However, hydro dipping can also be a good option, especially if you want a specific image or pattern imprinted on your marker. Custom anodizing is usually the best option for paintball weapons made of plastic.
Paintball gun anodizing, is a perfect alternative for those paintball players who don't like vibrant colors and designs. Moreover, custom anodizing is also a preferable option for paintballers who love to modify the color of their paintball gun in a camouflage pattern.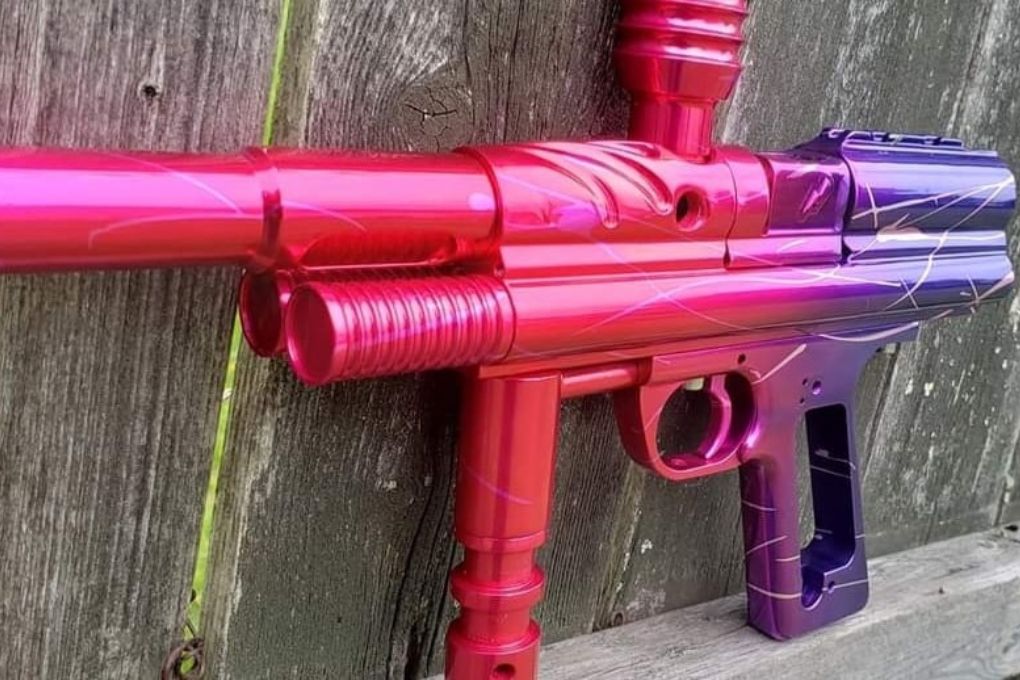 Players who want their marker's "paint work" to be extraordinarily long-lasting and durable might consider a custom anodized paintball gun. At the very least, imperfections in metal that has been painted.
Aluminum is a long-lasting material because it may be anodized rather than painted, which eliminates the need for painting. Anodizing makes the metallic surface porous for paints to enter deeply into its pores. Then heating it up with boiling water makes the pores shrink to retain the color within it. This whole process gives a smooth glaze and a new make over to your old gun.
As a result, metal is very corrosion resistant, and its color will not peel, flake, or fade even after a lifetime of exposure. Carry on reading few more lines if you want to know why people go for custom anodizing.
Reasons To Anodize A Paintball Gun
Why do you need to anodize your paintball gun? If you want to give a new color or want to add another color to the previous one, it is the best way. Only if the paintball gun you're using is composed of aluminum. If the paintball gun you use is made of a different substance, you will need to find another way to change the color.
A word of caution: anodizing a paintball gun does not come cheap. However, if you are serious about your marker's aesthetics, you will need to invest some money. Even if you choose to hydro dip your paintball weapon rather than powder coat it, the procedure will cost you several hundred dollars, if not more. If it is not paint, what exactly is meant by the phrase "anodizing"?
Anodizing is an electrolytic process where aluminum acts as electrodes, usually these are ferrous free metals. The anodized final product has either monochrome or has two or more colors with unique patterns such as a splash, sponge, acid washing, or chromic appearance. It can also fade in and out.
Unfortunately, just anodizing metal will not change its appearance. A piece of metal may have a shine or dust finish before being anodized; nonetheless, the finish will be retained once the object has been anodized.
When a nonferrous metal such as magnesium, titanium, and aluminum's color has to be changed, anodizing is the most appropriate way. In this aspect, aluminum has a large performance advantage over titanium and magnesium. This is great news because paintball weapons are frequently made of aluminum. Aluminum is a lightweight metal with rigidness and sturdiness. This metal lends itself well to the creation of paintball guns.
Cost of Anodizing
When it comes to the cost of custom anodizing, what are you expecting? Mind it, it's not a cheap thrill. The amount will vary drastically according to the parts you want to anodize and the colors you like to do. Moreover, if you need a special design it will increase the cost of anodizing as well.
If you have a virgin paintball marker the cost of paintball anodizing is between $150 and $500, but if there has already been some customization done prior to this treatment, you need to pay an extra $50 to $100. Because they need to remove the coating and clean it for you.
A design with a single color should be priced between $150 and $300, a design with several colors should be priced between $300 and $500, and a unique design with an effect such as a splash, sponge, or fade should be priced between $300 and $800.
Everything is dependent on the anodizing services utilized and how well they carry out their tasks to cut down the cost you can clean and dismantle the paintball marker on your own, which will save you money on the anodizing procedure.
However, because paintball gun emblems can be difficult to remove, I recommend that you leave them alone if you have any.
Read More: Paintball Gun Laws US
Designs Options
When you choose to anodize a paintball gun, you have a plethora of creative design options to choose from. The most recommended design that is available in all service centers are fades, sponge, splash, sponge with splash, acid wash, acid wash with splash, galaxy, and sponge with acid wash (or nebula). Pooty Paintball's weird Poocasso design, on the other hand, is without a doubt my favorite example of the anodizing technique.
Every design has its own versatility. We cannot recommend any of the designs as it shows your selective taste. Some leagues consult paintball anodizing services to make the color theme for their teams. It's all up to you.
Is It Possible That The Anodizing Will Ruin Your Paintball Gun?
If you pick an anodizing provider that has a good reputation, then you shouldn't have to worry about your paintball gun becoming harmed as a result of the anodizing process. If, on the other hand, you go to an anodizing business that isn't very good, then there's a good chance that they won't know what they're doing and your paintball gun might get damaged as a result.
It may come as a surprise to learn that the anodizing process itself does not cause harm to paintball guns; rather, it is the removal of the previous layer of anodized surface that does the damage. Even while each step of the anodizing process only eliminates a thousandth of an inch, it is possible to remove a significantly larger amount than that if you mistakenly leave the aluminum in the solvent for a longer period of time than is necessary.
For this reason, you should look for a professional anodizing firm that has expertise working with paintball guns rather than some random local business that has never worked with a paintball marker in its entire existence.
Do we repeat anodizing if needed?
I called a reputable anodizing provider to get the information I needed to respond to this inquiry. Moreover, not just any professional anodizing business will do; you need one that is well-versed in the art of anodizing paintball weapons.
How often have we anodized a paintball gun and it still worked? 5-6 times! And there was a Luxe model with set screws that undoubtedly caused a leak. Following the completion of five or six Anno works, you will ultimately observe metal shrinkage.
Paintball guns that don't require set screws like the PE (Planet Eclipse CS2) may be anodized more frequently, but we can also cover magnets and set screw holes to help prevent complications that we've experienced with previous anodization procedures.
Anodizing Service
The time taken in the customization of an anodizing paintball varies from service to service. In contrast, if you select one of our recommended services, there is no doubt that not only will it turn out good, but it will also become an appealing marking.
When it comes to anodizing paintball weaponry, I've found Pooty Paintball and its staff to be the most helpful. All of them are quite receptive to any inquiries I had about how they work or like I wanted to know what is used to anodize different parts of a paintball gun. Not only did this make them more pleasant to work with than other organizations, but it also gave me peace of mind knowing that no time would be wasted on unnecessary conversational threads.
Final Words
Anodizing paintball gun is a service that fills colors on your paintball battlefield. Whether you are a pro-level paintball player or an amateur, this customization personalized your weapon. The metal components of your firearm can have their color altered through a process known as anodization. The outcomes that you may accomplish with its help are very remarkable, despite the simplicity of the approach.
The aluminum surface of the marker is converted into long-lasting anodic oxide as a result of this process. This not only gives you the ability to paint the surface of your pistol but also makes it resistant to corrosion. The fact that anodized, custom-made paintball guns will maintain their pristine state for a longer period of time makes purchasing one an extremely astute financial decision.
You can acquire practically any color you desire, and we are also able to make beautiful graphics for you to use. Your imagination should be free to run wild. Just $300 gets you started on the pricing range for bespoke paintball gun anodizing that we provide, which may go much higher based on your preferences. Therefore, you don't need to take a loan in order to finance your production.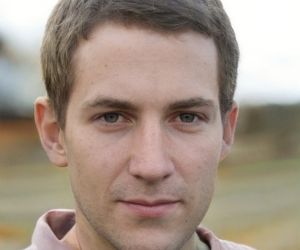 My name is Jezus Fischer, I am working full time on a paintball store and played all types of paintball games. Read more about me.