People enjoy playing paintball as it boosts adrenaline levels in the body and makes them participate in the game to the fullest. But it's a game, which may cause serious injuries and bring you down if you do not follow the rules of paintball properly. Thereby, spoiling the fun of an extreme game.
Paintball rules and regulations are actually going in favor of players. It's all about how should you play on the field, what things to take care of, how to dress up for paintball, and many other things. So if you are shy enough to ask for paintball safety rules, then fret not. Here we have covered basic paintball rules.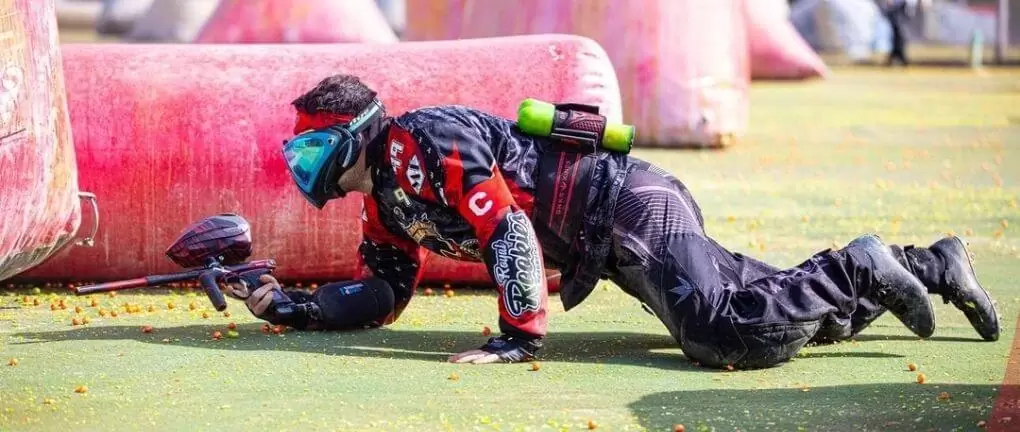 Paintball Rules and Regulations
Like every other game, paintball has got many different rules and regulations. Therefore, to make things simple and facile for you, we have categorized paintball rules into a few categories:
General Safety Rules
Dress Code
Players must wear long-sleeved shirts and full-length pants. So that their arms and legs are fully covered during the game. Wearing shorts and t-shirts is strictly forbidden on the paintball field.
Mask and Goggles
Paintball Masks or goggles are mandatory during the game. Players must wear ASTM-approved goggles when they are playing on the field. Even if a person has to pass into the netted area, he/she should be wearing a mask or goggles. A cracked, scratched, or discolored goggle lens is not allowed.
If in case a player's mask falls off, he should instantly lie face down and cover his head. Meanwhile, others players should inform the referee to stop the game until the player wears his goggles again.
Interaction
Players are not supposed to touch each other or do any kind of physical interaction. Also, touching other players' equipment is not allowed
Shooting Distance
No player is allowed to shoot from a distance less than 10-15 feet. Shooting paintballs from such a small distance may lead to injuries as paintball moves with an average speed of 200mph. It is advisable to increase the distance if both players are at a distance of less than 10-15 feet.
Read More: Laser Tag vs Paintball
Forbidden Shooting
One should never shoot at the neck or head of another player. Also, first aim at the target and then shoot. No blind firing at all. Players would be ejected from the field if they were found shooting like wild animals.
Barrel Sleeves
Before exiting the target area of the paintball ground, make sure that the barrel of the paintball gun should have its barrel sleeves on.
No Tool on the Field
Players are not allowed to bring any kind of tool for their guns on the paintball field. If in case your equipment needs to repair, just leave the field and repair it.
Related: Winter Paintballing 2023
Shooting Velocity
Before starting the paintball game, check the velocity of your marker using a chronograph. The velocity of the marker should not exceed 280 fps. The maximum velocity is 300 fps, which may leave a large bruise. According to the nature of the game, adjust and check the velocity of your equipment.
Related: Paintball Gun Shooting Range
No Alcohol
Bringing or consuming alcohol before, after, and during the game is not allowed at all.
General Playing Paintball Rules
Conclusion
Indeed, it is fun to play paintball by following each and every rule properly. Remember, your paintball mask is the most important safety gear that protects your face from sudden paintball marks. Violation of any of the above game rules may expel you from the field. So, understand the objective of the game, follow the rules properly and be the winner.