8 Fields to Play Paintball in Michigan 2023
Like other states of the US, Michigan has paintball fields and has its own set of laws for paintball guns. The moderately warm and cool weather of Michigan makes it a perfect place for paintballing. People love to host an event that is followed by a paintball session. Instead of messing with your backyard or any other place, approaching a dedicated field to Paintball in Michigan.
Interestingly, Michigan owns some of the best paintball fields in the country that are located in the center of the city. In this article, we are about to reveal some of the best and most well maintained paintball fields.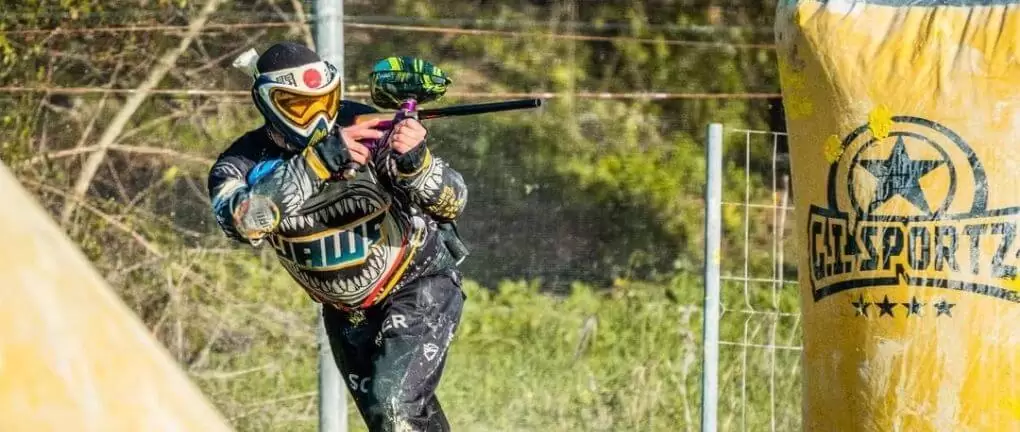 8 Paintball Fields in Michigan
Paintball Places in Michigan
Addresses
Action paintball
14507 Lange rd. Taylor MI
CRU paintball
1395 W Mt Morris Rd, Mt Morris, MI 48458, United States
Excalibur paintball
10580 Gorsline Rd, Battle Creek, MI 49014, United States
Future paintball
10799 Hi-Tech Dr, Whitmore Lake, MI 48189, United States
Hell survivor paintball
619 Pearl St, Pinckney, MI 48169, United States
Lone wolf paintball
Outdoor: 4099 South Lapeer Road
Metamora, MI 48455

Indoor: 44323 Reynolds Dr, Clinton Twp, MI 48036, United States
Total control paintball
3023 S. 11th Street
Niles, Michigan 49120
Boyne Mountain Resort
1 Boyne Mountain Rd, Boyne Falls, MI 49713, United States
1. Action Paintball
When you are looking for the best paintball field in Michigan, Action Paintball Park strikes the mind first. Action Paintball Park is located as such an ideal place that it can be easily reached from all major highways. It is spread over an area of 43 acres with multiple indoor and outdoor fields so that players can enjoy all scenarios of paintball.
Action Paintball Park is an old venue, but its indoor field was established a few years back, like in 2016. The best thing about the action paintball indoor field is, it is well maintained, neat and tidy that giving paintballers a perfect indoor paintballing experience. When the temperature outside gets too hot, the indoor field of action Paintball Park is the true survivor.
The 8 fields that include both indoor and outdoor fields are comprised of different terrain for all levels of players. You will find the "Battlefield" that is designed to be played in an attack or defense scenario. For more aggressive players, it has a hyper ball field too. Well, action paintball is not only a paintball field, but you can enjoy airsoft too.
Action paintball is a nice spot for paintball birthday parties and other events but mind you, prior reservation is mandatory for an indoor paintball arena.
Website: www.actionpb.com
Contact # 734-425-2545
2. CRU Paintball
CRU Paintball Center gives you the ultimate paintballing experience in the city of Michigan. It covers a huge area of 100 acres in Mount Morris that is still being developed for many different courses of fields.
Players ages 7 and up can have a great time at the CRU paintball center. Their well-trained staff carefully assists the children's groups during the game. Interestingly, they offer low impact paintballing for kids, whereas for elders speedball and woodsball are available. They have a special dedicated woodsball field that is surrounded by wooded trees, planks, and other obstacles to give you a mind-blowing paintballing experience.
CRU paintball center has a pro shop that has high-end rental equipment that is available at low prices. Unlike other paintball centers, you will find expert technicians on the fields that will troubleshoot and fix any of your marker's or hopper's problems.
Website: crupaintball.com
Contact # (810-785-2278)
3. Excalibur Paintball
Located in Pennfield Charter Township, Excalibur is one of the oldest yet most famous paintball fields. It has been serving players since 1987. It is an outdoor spot for paintballing but is quite different from the other outdoor paintball fields. It is packed with unique obstacles and bunkers to give you enough space to target your opponent.
Excalibur paintball is pretty famous amongst experienced paintballers because of its service, field, and facilities. In fact, new players can also have a great time there. The staff members are educated enough to guide you about the rules of paintball games.
One of the coolest things about Excalibur paintball center is, they often arrange free field sessions, which are a great way for newcomers to explore paintballing in Michigan.
Website: bcsplat.com
Contact # (269-963-3925)
4. Futureball
Futureball paintball center is also an airsoft arena. And indeed, it's the best venue to host a group event. It is an outdoor paintball center that is a perfect place to cater the needs of all levels of players. The fields are dense with obstacles and bunkers along with trees around that give a nice battlefield view.
As far as pricing is concerned, the future ball paintball center is pretty affordable. If you have your own gun and other pieces of equipment then you would have to pay very nominal fees. But if you want to rent any gun, you can easily avail any rental packages as they are affordable too. Rental packages include guns, masks, tanks, and airtank refills.
Website: futureball.com
Contact # (248-446-0772)
5. Hell Survivors Paintball
Michigan owns some of the oldest paintball fields, Hell Survivors paintball field is one of them. Besides this, it is one of the largest paintball fields in Michigan which includes many playing fields to enjoy. It is spread on an area of 180 acres with almost 12 playing fields.
They have a woodsball field too for the passionate woodsball players, whereas, for hyperactive players, they have aggressive game scenarios too. Besides paintball, Hell Survivors also cater to airsoft players at reasonable prices.
Website: hellsurvivorspaintball.com
Contact # (734-878-6540)
6. Lone Wolf Paintball
Paintballers are well aware of Lone Wolf Paintball as it is one of the best retail stores for buying paintball equipment. However, they have been operating a paintball center for several years. It includes outdoor and indoor paintball fields, but they are located in different places. The outdoor paintball field is located in Metamora, whereas the indoor field is located in Clinton.
The outdoor field of the Lone Wolf paintball center covers 50 acres of land with a variety of terrains to give a tough challenge to experienced paintballers. Whereas the indoor field is well maintained with a temperature-controlled environment and artificial terrain to give players a fantastic indoor gaming experience.
Website: lonewolfpaintball.com
Contact# (800-875-9653)
7. Total Control Paintball
It's a nice and mediocre level paintballing center that has a paintball plus airsoft facility too. The fields are nicely maintained and cater to all levels of players. For organizing any event or party, total control paintball is the best venue. Kids of all ages can have unlimited fun there.
The staff members are well cooperative and responsive to all your queries. Total Control paintball center has a pro shop too that offers rental equipment packages at affordable prices. It is open seven days a week, but on weekends, only prior bookings are entertained.
Website: totalcontrolpaintball.net
Contact # (574-277-4493)
8. Boyne Mountain Resort
Boyne Mountain Resort has got the best woodsball field, which gives a real-life gaming experience. Surrounded by mountains and packed with dense trees, Boyne Mountain Resort gives you an unforgettable gaming experience. Apart from this, it's the best place for hosting parties, and corporate events that are then followed by paintballing sessions.
Website: boynemountain.com
Contact # (855-688-7024)
Conclusion:
Michigan has got many indoor and outdoor paintball fields, but we have covered the best paintball fields to be played in Michigan. If you are in Michigan and really want to enjoy the weather, then outdoor paintballing is a perfect idea. Head towards any paintball field during their open hours and enjoy your day.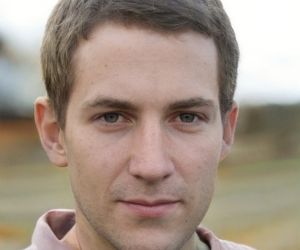 My name is Jezus Fischer, I am working full time on a paintball store and played all types of paintball games. Read more about me.