Paintball in New York – 10 Best Place for Paintballing 2023
New York is a densely populated state where you will find many different adventurous activities. Paintballing is one of them, and that's why there are many different paintballing places in NYC. These places do not only have indoor paintball fields; rather, they have outdoor paintball fields too.
Here we have gathered some of the best paintball fields of NYC, which are outdoor and indoor too. Interestingly, these all fields are huge and are located in such an ideal place that you can easily access them from anywhere in the city. Liberty Paintball Center is our favorite since it is the biggest paintball arena in New York City. Apart from this, we have other fields too. Let's check them out.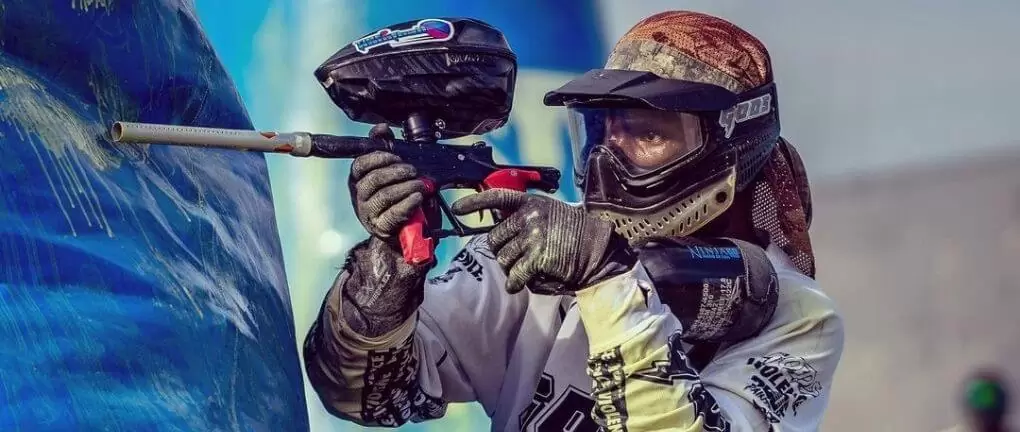 10 Paintball Shooting Places in New York
NYC Paintball Places
Addresses
Website & Contact #
Area 53
Outdoor: 222 Tiffany St, Bronx, NY 10474, United States
Indoor: 616 Scholes St, Brooklyn, NY 11237, United States

www.area53nyc.com


347-305-7448
Buffalo Battleground
1888 Niagara Falls Blvd, Tonawanda, NY 14150, United States
www.buffalobattleground.com
716-795-2386
Capital Combat Zone
99 Farrell Rd, Troy, NY 12182, United States
www.capitalcombatzone.com
518-279-6702
Cousins Paintball
2727 Arthur Kill Rd, Staten Island, NY 10309, United States
www.cousinspaintball.com
631-698-6230
High Velocity Paintball
426 Mill Rd, Coram, NY 11727, United States
www.hvpaintball.com
631-242-2096
Holland Paintball Adventure Park
2 N Main St, Holland, NY 14080, United States
www.hollandsportscomplex.com
716-353-7223
Hornets Nest Paintball
750 Roche Ln, Ancramdale, NY 12503, United States
Facebook Page
413-429-1997
Liberty Paintball
50 Thunder Ridge Rd, Patterson, NY 12563, United States
www.libertypaintball.com
845-878-6300
MSG Paintball Field
162 O'haire Rd, Middletown, NY 10941, United States
www.msgpaintball.com
845-457-4678
Paintball Sports New York
230 Camp Sunset Rd, Clintondale, NY 12515, United States
www.paintballsportsnewyork.com
845-691-1979
1. Area 53
Area 53 is an adventure park where you can play laser tag, paintball, and other adventurous games. It is located at two different places; the indoor paintball field is located in the adventure park of Williamsburg. Whereas the outdoor paintball complex is situated at the Bronx, which gives you the most thrilling and fun experience. The outdoor field is comparatively bigger than the indoor field, which is not much attractive at first, but when you start playing, you get the real fun of indoor playing at Area 53.
2. Buffalo Battleground
Buffalo battleground is a complete gaming center, where hosting a kid's party will be great fun. It has got numerous games like paintball, airsoft, laser tag, axe throwing, snook ball, and bowling. In short, it's like heaven for thrill-seeker people. Buffalo battleground has got only an indoor paintball field where you can have fun for an entire day in an air-conditioned environment. Along with a pro shop, you will find a snack shop too, for perfect hunger solutions.
3. Capital Combat Zone
In the city of New York, outdoor paintballing is true fun as the sky remains cloudy all year round. The capital combat zone is the perfect spot for outdoor paintballing. It has got a huge space of 15 acres where you can play paintball and airsoft. The fields are well equipped with unique bunkers that are surrounded by woods and trails. The capital combat zone is located in such an ideal place that you can access it easily from all major highways. When it comes to pricing, it is pretty economical. You can get paintball gun, mask, and 500 paintballs with the entry in a nominal amount.
4. Cousins Paintball
If you have not played paintball at Cousins paintball center, then you have done nothing in the city of New York Cousins paintball is the right spot for playing outdoor paintball with full fun. It's a perfect place for hosting paintball parties. With different paintball courses, Cousins center gives an opportunity to every level of player to showcase their skills. They have fields for open play, where beginners and occasional players can have fun. Besides this, Cousins Paintball has fields for competitive play where you can play every variation of paintball game. The staff members are truly gems of people that guide you at every step. They also share different Scenario Games so that you can enjoy every bit of your trip.
5. High Velocity Paintball
Here at high-velocity paintball center, you will find seven differently-themed paintball parks where players of every age can enjoy and make their moment memorable. You can play different scenarios of a paintball game. High velocity paintball center is famous for playing capture the flag scenario as it has trees and bushes in the surrounding that gives the real gaming experience. Besides this, it has World War II and air force-themed paintball places too. High velocity paintball has a pro shop too, which is equipped with all the latest and essential markers and equipment that you would require in the game.
6. Holland Paintball Adventure Park
Calling out all the woodsball players who love to play in the trees and bushes, Holland Paintball Adventure Park gives you the real fun of woodsball. It's an outdoor place with tall trees and bushes around. There are a few bunkers also, that enable you to hide and attack your opponent. It has got three outdoor wooded fields that are huge enough to cater to a large group of people. It's the best spot for organizing a bachelor party or any event. The crew members are well trained and give you all the relevant information about the game. Also, the staff member can play the role of the referee when you don't have one.
7. Hornets Nest Paintball
Hornets Nest Paintball is an indoor paintball facility that is not as big as an outdoor paintball center. But yes, it gives you unlimited fun. People love to host birthday parties, corporate events, and church events here because of its well-maintained indoor field. The staff members are great with kids and adults and guide you properly about the safety rules of games. Hornets Nest Paintball has a snack bar too, where you can get your favorite food easily. Apart from this, a pro shop is also there, which offers different types of equipment for rent.
8. Liberty Paintball
Liberty Paintball Center is the biggest paintball arena in NYC. It is spread over an area of 350 acres where you can find 17 different paintball courses for every type of paintballer. Apart from this, they have fields of different terrains so that you can have a real fun-filled game. The paintball places of Liberty Paintball are so amazing. There are buildings, towers, and different infrastructure to give endless fun. Apart from this, instead of bunkers, they have objects like helicopters, spaceships, tanks, trenches, and whatnot to give you a real warfare-like gaming experience. Liberty Paintball Center is the best place for hosting parties and different gatherings.
9. Paintball Sports New York
It is one of the longest-running paintball field in New York. And it's been there since 1982. The fields are well managed and properly organized with bunkers and different obstacles. There are many different courses for paintballing so that every level of paintballer can have full fun. The staff members of Paintball Sports New York provide exceptional customer service, which is the reason people love visiting it again and again. Like other paintball arenas, Paintball Sports New York has its own dedicated pro shop that has all the latest and upgraded marker and equipment.
10. MSG Paintball Field
MSG Paintball park has covered 60 acres of land where you can get 10 amazing and different paintball fields. The fields are not meant to be for paintball only, but for airsoft too. It is an outdoor paintball facility with unique bunkers all around. Besides this, there is a pro shop too, where you can find all the markers and paintball gears like masks, harnesses, and pods. MSG paintball park do not allow outside paint to be used on fields. You have to purchase paintballs from the pro shop. MSG paintball field is also popular for hosting different parties and events, which are then followed by paintball sessions. It is operational on weekends and weekdays.
Final Words
Paintballing is true fun, no matter in which state you are playing. But paintballing in NYC is a great experience since it has got capacious and huge paintball places with amazing infrastructure and bunkers around. Apart from this, wooded paintball fields are located in between real tall trees that give you a real woodsball experience.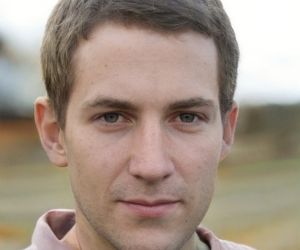 My name is Jezus Fischer, I am working full time on a paintball store and played all types of paintball games. Read more about me.