Paintball New Jersey 2023 – 10 Amazing Place to Play
The state of New Jersey offers many different places for thrilling and exciting paintball activities. But mind you, not every paintball field is worth visiting. There are many outdoor paintball fields in New Jersey that are equipped with the same boring style of inflatable paintball bunkers. Players don't find anything enthusiastic and interesting there.
Therefore, we have gathered some of the best paintballing places in New Jersey that are located on a huge area with many different paintball places to cater to players of all levels. Above all, these paintball places are equipped with state-of-the-art pro shops that have all the latest paintball gear. So without further ado, let's check out the paintball fields in New Jersey.
10 Paintball Places in New Jersey
Place
Address
Website & Contact#
LONG LIVE PAINTBALL
1989 Englishtown Rd, Monroe Township, NJ 08831, United States

www.longlivepaintball.com


(732) 656-9566
THE PLAYGROUND PAINTBALL PARK
669 Bridgeton Pike, Mantua Township, NJ 08051, United States
www.playgroundpaintballpark.com
(856) 514-0101
NJ PAINTBALL CLUB INC
56 Weaver Rd, West Milford, NJ 07480, United States
(973) 838-7493
ANCHOR PAINTBALL
21 NJ-10, Whippany, NJ 07981, United States
www.anchorgolfcenter.com
(973) 887-0898
FRONTIER FORTRESS PAINTBALL AND AIRSOFT
47A New Brooklyn Rd, Sicklerville, NJ 08081, United States
(856) 264-2321
COUSINS PAINTBALL NEW JERSEY
750 Whiting-New Egypt Rd, Manchester Township, NJ 08759, United States
www.cousinspaintball.com
(631) 698-6230
BATTLECREEK PAINTBALL
625 Macopin Rd, West Milford, NJ 07480, United States
www.battlecreekpaintballnj.com
(973) 545-2556
PICASSO LAKE PAINTBALL
64 Norcross Rd, Berlin, NJ 08009, United States
www.picassolake-paintball.com
(856) 816-2079
PAINTBALL GAME DEPOT PARK
Covanta Warren Energy Resource, Jensen or Quarry rd turn at, NJ-31, Oxford, NJ 07863, United States
(973) 584-2220
PINNACLE PAINTBALL AND AIRSOFT
750 Delsea Dr, Malaga, NJ 08328, United States
www.pinnaclepaintballpark.com
(856) 442-0812
1. Long Live Paintball:
Long Live Paintball is one of the best outdoor paintballing centers in New Jersey. It is situated in a wide area with numerous paintball courses. Long Live Center owns a paintball pro shop too, which is equipped with the latest and upgraded paintball gear like Tippmann and Planet Eclipse. You can avail your favorite paintball gun along with other safety gear by paying small fees. But if you bring your own equipment on the ground, then you will get free entry and free air supply all day round.
It's a great place for birthday parties, church events, family get together, bachelor parties, and corporate events. The staff members have sound knowledge of the game that they can easily assist any new player.
2. The Playground Paintball Park
The playground Paintball Park allows you to enjoy only paintball with no other games on the field. If you live in Philadelphia, you can easily reach the playground paintball field within 15 minutes. Patrons called it one of the biggest paintball places of New Jersey.
With numerous paintball courses and has got tournament-level paintball fields where players can enjoy paintball leagues. The staff members are trained enough to deal with players of all age groups. One interesting fact about the playground Paintball field is, that there is a small Pizza shop on the field, which lets you beat your hunger during the game.
3. NJ Paintball Club Inc
NJ Paintball Club, Inc. is the place that guarantees you will have unlimited paintballing fun. With so many paintball courses, it gives you the freedom to enjoy your private paintball party without the interference of any outsiders. The best thing about the NJ paintball club is, it accommodates only a limited number of people. That's why you will never find it jam-packed. They entertain only pre-reservations. This way, players won't get short of the rental equipment and other paintball supplies.
4. Anchor Paintball
Anchor Paintball is located inside the Anchor Golf Center and it is one of the premier outdoor paintball facility in the state of New Jersey. It has got three outdoor fields that feature bunkers and obstacles of different kinds. So that players can easily hide behind them and shoot their opponents. You will find a pro shop, an ice cream bar, and a small pizza shop on the field. Besides this, they offer high-end rental equipment with all safety gears.
5. Frontier Fortress Paintball and Airsoft
If you want to experience paintball along with airsoft, then the Frontier Fortress is the best place to host your paintball cum airsoft party. You will find all the relevant equipment and gear at the rental shop of the Frontier Fortress paintball arena, which you can easily avail by paying a nominal rent. Interestingly, if you bring your own equipment to the field, then you will enjoy paintball for free for the entire day. It's great places for woodsball since it has a dedicated woodsball field with trees all around.
6. Cousins Paintball New Jersey
Cousins Paintball NJ is one of the popular paintballing fields in the state of NJ. It covers an area of 80 acres with different courses of paintball that give an opportunity to all levels of players to win the game. The fields of Cousins Paintball NJ are well designed and equipped with unique bunkers. The staff members of Cousins Paintball NJ are well trained and will guide you in the best possible way during the game. Not only this, they efficiently host your corporate an birthday parties. Mind you, it's a field-only paintball site where you are not supposed to use outside paint.
7. Battle Creek Paintball
Battle Creek Paintball Field is the best place to enjoy outdoor paintballing. It is located in a huge area with dedicated fields for woodsball. The woodsball field is spread on about 15 acres with hills and trees around. The fields are designed in such a way to give you a memorable simulated battle experience. It is a great place to enjoy time with friends, family, and colleagues. If you have any party to host, feel free to come to Battle Creek Paintball field. Their trained staff will make your event unforgettable.
8. Picasso Lake Paintball
If you want to experience the true and real essence of the woodsball game, then it's time to visit Picasso Lake paintball center. It has got one of the biggest outdoor woodsball paintball fields in the state of New Jersey, which is on an area of 110 acres surrounded by tall wooden trees and obstacles around.
It is situated right next to Picasso Lake, which has been serving paintballers since 1993. The crew members of Picasso Lake Paintball are well trained to monitor your game, and they even serve as private referees during the game. They are eager to serve a small or big group of people without any hesitation.
9. Paintball Game Depot Park
Paintball Depot Park is indeed a nice place for paintballing when you have big groups of friends to play paintball around with. It is located in such a central Jersey that you can access it easily from all major highways. They are located on an area of 50 acres with 10 different paintball places to cater to all age groups and skill levels of paintballers. Paintball Depot Park has been serving since 1988, and that's means they have a well-established system. When it comes to pricing, it is pretty affordable. You can access your choice of paintball equipment from their pro shop by paying very nominal fees.
10. Pinnacle Paintball and Airsoft
Pinnacle paintball park has got word class and outstanding paintball places where you can enjoy airsoft too. It is situated on 50 acres are with many different types of paintball places like Valken Castle, Cabin Fever, Lumberyard, and peek-a-boo. These four paintball fields are very well managed and organized. Cabin fever and Valken Castles allow you to enjoy close-quarter combat-style warfare. The pro shop has got premium rental paintball guns and gear. Apart from this, they have got highly professional and well-trained staff to answer your queries.
Conclusion
The state of New Jersey has got many different paintball and airsoft centers, out of which we have discussed the ten best paintballing places in NJ. These all come under the biggest paintball fields in NJ and have enough space to host a large group of people. Apart from this, these paintball fields guarantee you unlimited fun for your entire day.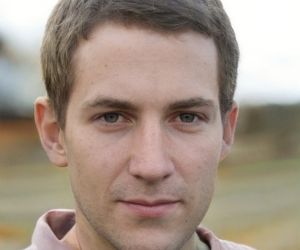 My name is Jezus Fischer, I am working full time on a paintball store and played all types of paintball games. Read more about me.