Why is Paintball Fun? (13 Reasons to Play Paintball)
Perhaps you are unsure whether or not to attend your friend's paintball birthday party, especially when you haven't played paintball game before. You may wonder if it makes sense to spend your time playing. Is paintball fun?
Paintball is one of the most exciting sports I have ever played, and I can guarantee you that you will have one of the best experiences of your life. The thrill, adrenaline rush, and excitement you will experience within a few hours will be incredible.
We hope that this quick guide will convince you that playing paintball is a worthwhile endeavor. Keep reading.
The 13 Best Reasons To Play Paintball
Newbies wondering if paintball is fun should consider these factors
1- Make Childhood Gunfights A Reality
Growing up, you may have played imaginary gunfights with your siblings and friends. You might be missing the amount of fun you felt in your childhood playing these paintball games. Don't worry, you can still play those gunfights in a more adventurous and fun way. With paintball, you revive your memorable childhood days.
However, playing paintball is more serious and thrilling than those innocent kids' games. You are now emulating a real war-like scenario that requires detailed planning, strong communication, gun expertise, good teamwork, and athleticism to survive the game, all of which double down the fun. Paintball offers a much better experience than playing video games.
2- Boost Adrenaline Pumping
People are inherently fascinated by activities involving a certain degree of risk. This is why mountaineers scale high peaks, surfers take on big waves, car racers drive insanely fast, and some Tightrope walking.
The paintball game doesn't have the same level of risk as the ones mentioned above, it offers the same level of excitement. Running, jumping, hiding, trapping opponents, attacking, and more are enough to pump adrenaline through your body. Every step that you take has consequences for you and your team. Each strategy can help you win the paintball game or get you eliminated. It may be the most exciting experience you've ever had, filled with pressure, risk, suspense, and heart-pumping. Surprisingly, this doesn't make players stressed; instead, it may give them a way to forget their worries.
3- Develop A Teamwork Culture
Even though I oppose war, the concept of battle is deeply rooted in our culture as a conflict between good and evil and right and wrong. Playing paintball emulates this fight between two conflicting teams in a more fun way. However, this is not a solo fight, and a team effort is needed.
Communication and team play is critical if you want to win a paintball game, much like in war. Information exchange between squads within a team can result in an effective strategy that is guaranteed to succeed.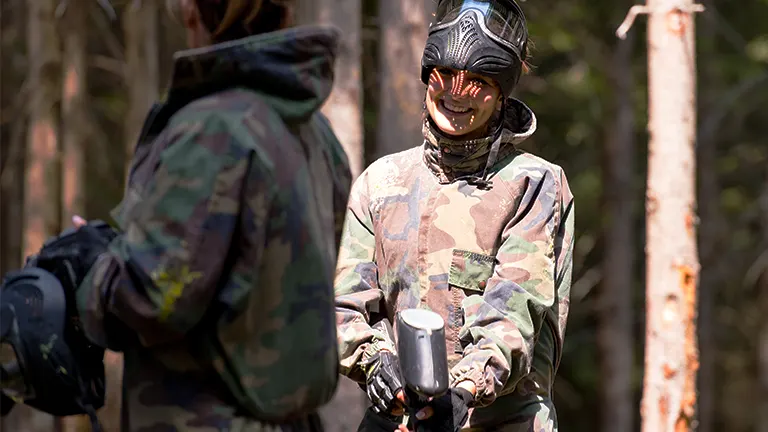 4- Promotes Social Interaction
Getting to know new players and socializing with right-minded people can be rewarding aspects of paintball. Instead of lying down on the couch, you will spend quality time with individuals that share your interest. You never know if paintballing may lead you to meet the one.   
5- Supportive Community
Another great aspect of paintballing is its amazing community. You will be surprised to see so many great people there— always supporting and encouraging each other. When I first started playing paintball, I used to fear that my teammates would get angry at me for not performing well. On the contrary, I always got support and appreciation from the teams I used to play with at that time. So, you can imagine how awesome paintballers are all around.
6- Safe Gameplay
Most people think that paintball is a dangerous game. Even there have been rumors that paintball can kill you. Although there were a few reported casualties, paintball wasn't the sole culprit. Many factors contributed that led to those unfortunate events.
As someone who has played paintball for many years, I can tell you that the game is safe. Most paintball arenas ensure that each player is wearing proper protective equipment and following paintball game rules to avoid mishaps.
Additionally, referees manage a safe atmosphere for play. As part of their safety briefings, referees emphasize fun, safe, fair play, and sportsmanship. Paintball fields are committed to safety.
It is safe to play paintball without having to worry about getting hurt. However, you have to be careful while running and jumping as you can twist your ankle on uneven ground. Also, minor paintball bruises and welts are common and usually fade away fairly quickly. Overall, you will leave the field without getting any damage or injury.
7- Cheating Is Less Likely
Foul play and cheating are common across various games. But not in paintball. The paintball players are honest and show proper sportsmanship. As far as I can remember, I have never seen anyone wipe paint after hitting in order to keep playing. Further, the referee and field staff ensure fair play between the two teams.
8- Zero Chance of Fighting
A paintball arena is a place where there are no fights, only games. Even a minor mistake can get you expelled from the paintball immediately. The management keeps the playing conditions causal and non-competitive to players of all skill levels.
9- Let You Walk in Soldier's Shoes
At least once in our lives, we all dreamed of serving in the army. Paintball offers an opportunity to live this dream. You will be making many decisions and strategies, camouflaging and blending in, placing decoys to deceive and trap your opponents, and using paintball guns, snipers, grenades, pistols, and more. All of these activities let you taste the life of an infantryman for at least a few hours.
10- Good Exercise
Paintball involves a great deal of physical activity. From running to jumping- you will be burning a lot of calories. The gear you carry, such as a paintball pistol, a backpack with ammo, and a sidearm, also requires strength.
Not only your physical health is improved, but paintball also relieves stress, anxiety, and depression. Paintball is also an effective way to curb loneliness since it is a community event that allows you to socialize with many people.
11- Different Types Of Guns Are Fun To Use
If you love guns, paintball is a place where you should be heading. You get to use all types and sizes of guns. Several Paintball guns are available for you to choose from. Spyder Fenix, CS2 Pro, Eclipse Ego LV2, and so on. My absolute favorite is Eclipse CS2 Pro. It is a beast of a gun.
12- A Versatile Experience Awaits You
Paintball fields vary from one another. A hundred of these paintball businesses exist in every state. Texas, for instance, has 153 paintball fields. Furthermore, there are different types of paintball arenas within each company.
Each time you go to play paintball, the experience will be different. In this way, you won't get bored playing on the same field over and over again.
13- Get A Taste Of Nature
What better way to spend a weekend than in the woods? The majority of paintball fields are located in natural settings. Beautiful trees, fresh air, sunlight, and the scent of soil surround you while you play paintball. You will have even more fun playing paintball in the rain because it adds even more thrill to the game.
Conclusion
We have tried to explain why paintball is fun in this article. This game has more to offer than meets the eye. Once you start playing paintball, you will soon get addicted to it. Give paintball one try if you're still on the fence. You won't regret it.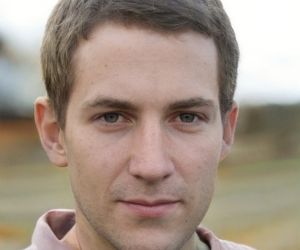 My name is Jezus Fischer, I am working full time on a paintball store and played all types of paintball games. Read more about me.