What Sports are Similar to Paintball – Paintball Alternatives
Do you want to play paintball without getting hurt or making a mess? Even though you must wear a lot of protective gear in Paintball, it won't give you a pain-free experience. In addition, the paint-filled gelatin capsules explode on impact, creating quite a mess. The good news is that many sports are similar to paintball (paintball alternatives) but are completely safe for everyone to participate in.
The best paintball alternatives are Airsoft, Laser Tag, Archer Tag, Nerf, Water Wars, and Super Soaker battles. These recreational shooting games offer the same excitement and fun without injury or mess.
Take your kids to one of these safer alternatives to paintball with little or no risk involved if they want to play paintball.
Keep reading to learn more about these games.
Common Problems Associated with Paintball
Paintball is one of the most popular outdoor shooting games. However, it has seen people switching to other similar sports due to different concerns. Here are some of the most common issues related to paintball:
A paintball game can have a high rate of injuries, which is one of the most alarming things about the game. Although these injuries are not that severe, who wants a welt for the rest of the week?
Injuries
Players have accepted these bruises and welts as part and parcel of playing paintball. Most of these wounds are caused by the impact of paintball pellets. However, players may counter other injuries and muscle cramps because of running, crouching, or falling.
According to recent data, paintball is causing an increasing number of severe eye injuries. What's worse is the victims were all younger kids.
Pollution
Another understated issue of the paintball game is pollution. The presence of large crowds at paintball tournaments often leads to littering and trash accumulation.
Additionally, these games are prone to noise pollution. There is a significant impact of noise pollution not only on humans but also on wildlife.
Cheap Pellet Filling
Many big paintball companies use gelatin-based pellets that are biodegradable paintballs and hence, eco-friendly. However, these high-quality pellets are expensive, and not all arenas can afford them.
Typically, paintball pellets are filled with low-quality, non-eco-friendly materials. Even though these oil-based fillings don't cause harm to humans, they can severely damage the environment.
7 Top Paintball Alternatives
Some filling types are made from food-grade materials like PEG, which can prove to be toxic for animals upon consumption. This is becoming a serious problem since most of the paintball sites are located within natural areas that are home to wildlife.
Here are the seven sports similar to paintball
Laser Tag
Laser tag is becoming an increasingly popular game among all ages. It is similar to paintball in gameplay but is safer, pain-free, mess-free, and easier to play. It uses infrared-emitting light instead bullet. This makes it the perfect choice for families with children.
Laser tag is an indoor game that is mostly played in a dark environment with a background lit to enhance the experience.
To play this recreational shooting game, you will need laser guns and wear an infrared signaling device to indicate when you are hit. These devices are placed all over the arena to facilitate different game types. 
Just like a paintball game, different teams will play against each other, with the winner being the team that eliminates the other.
Related Post – Paintball vs Laser Tag
Archery Tag
Although archery tag is a shooting game like paintball, it uses a bow and arrow instead of guns. The tips of arrows are replaced with foam to make the game safer. Players are required to wear face-protective gear to avoid any unfortunate incident. Since arrows are tipped with foam, no other safety is required.
The rules and choice of fields are the same as in paintball. Players must eliminate each other or gain specific goals by using bows and arrows in other game modes.
Archery tag is a challenging game to play. You will need to train your body to adopt the gameplay. It requires skill and a lot of effort. You will need more precision and accuracy than guns to hit the target. 
Although it is safe, kids are not suitable for this game. It is an ideal choice for those who feel uncomfortable with guns.
Airsoft
Airsoft is the most closely related shooting game to paintball. While it is an Paintball alternative , it is certainly not a safe game. In fact, you can get more severe complications while playing this game.
The only reason that airsoft is on this list is because of its similarity to paintball. It is among the top military simulations, with guns and ammo mimicking real weaponry and scenarios. Fields are relatively bigger and involve more realistic gameplay. As such, it can be a better alternative to paintball because it is more exciting.
Furthermore, airsoft guns use plastic pellets that not only hurt more but also harm the environment. These pellets are smaller in size; hence, more are used in each round than paintball. At the end of the game, we have thousands of plastic pellets that are non-degradable.
Do I need to say that airsoft is strictly prohibited for kids? Better choose from alternatives in the list if your kids want to play.
Related Post – Paintball vs Airsoft
Water Wars
This paintball alternative is the safest, most enjoyable, and all-inclusive option. You might have played this game before, more probably in summer. Another reason you should play water wars with your kids is its low cost and minimal equipment requirements.
The gameplay is simple— instead of shooting paintballs at each other, teams throw water at each other.
Nerf
Nerf tag is another paintball alternative that offers zero injuries or mess. Played in an indoor arena, it uses nerf guns that shoot foam darts with plastic tips. These darts don't hurt much, but you still need eye protection.
You can play this game with the same adrenaline rush that you would experience in paintball but without fear of getting injured. Play with an effective attacking strategy, and you will have more chances to win the game.
Red Ball
With Reball, you don't have to deal with the mess associated with paintball. As opposed to paintballs, it uses rubber balls that won't explode on impact. So, no more mess.
Since rubber balls are reusable, you have unlimited ammo, unlike paintball. Does Paintball hurt? You will experience pain after playing this game. However, no serious injuries. Reball is suitable for older kids and adults.
Paintless Paintball
As the name suggests, it is a modified form of paintball. This is the closest and safest paintball alternative out there. You will be using regular paintball guns, but they have 2" foam balls instead of paintballs.
You can play this paintball alternative all day without wearing any paintball safety gear except for face covering and still leave the arena without any injury marks. One of the coolest things about this game is that kids as young as six can play it.
Conclusion
Paintball game is pretty much popular these days. It is preferred by teens and adults for exciting gameplay. However, playing without protection can come at a cost—pain, paintball bruising , and welts are quite common in this game.
People are opting for sports similar to paintball to avoid injuries and mess. We have discussed some of the best Paintball alternatives in this article. Hopefully, it has helped you decide what shooting game you will play this weekend.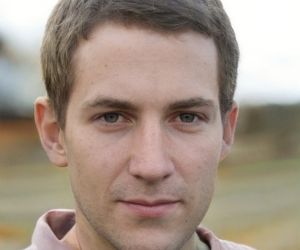 My name is Jezus Fischer, I am working full time on a paintball store and played all types of paintball games. Read more about me.