Is Dry Firing Bad for Your Paintball Gun? (Myth Buster)
Beginners often worry about the safety of their paintball guns. And are easily swayed by different myths and anecdotal claims. Among these concerns, the most common one I get asked more often is, "is dry firing bad for your gun?"
Gun owners have long debated the issue of dry firing. Some believe dry firing can damage guns, while others disagree. Because of this confusion, the myth has lasted for so long.
My simple explanation about this practice that I have given to so many newbies is as follows: dry firing doesn't damage your paintball gun immediately.
However, it will cause minor wear and tear over time, which can damage the gun. But if you dry-fire a few rounds every now and then, you don't worry about your gun condition.
If you want to learn more about dry firing and its possible effect on the paintball gun, continue reading.
What Is The Purpose Of Dry Firing?
Players mostly dry fire to practice their rhythm and aim without using paintballs. Handling the paintball gun can be challenging for new players. You need to have stable hands for properly using the weapon.
If you practice firing some rounds before the game, you will be better prepared to handle the gun during the game. Keeping this in mind, many paintball gun manufacturers have introduced training mode options in their new gun models.
Read more about the best paintball gun in this comprehensive guide.
With training mode on, you can do shooting practice without worrying about gun health. When in training mode, there is no compressed air involved as opposed to dry firing, which simulates paintball gun shooting without paintballs. Instead, a small beep will be displayed when the trigger is pulled.
Therefore, no pressure will be applied behind the hammer, which may damage internal gun components.
What Is The Origin of the "Dry Firing" Myth, And Why Does It Persist?
The myth of dry firing damages paintball guns has multiple sources. Some players confuse dry firing protocol with handguns because of the similar shooting mechanism. However, handguns' build material is completely different.
The brute force with which the hammer strikes the firing pin in the handguns is of no comparison with the one in the paintball gun. There is a strong possibility that dry firing in the case of a handgun can cause damage to its internal parts.
Another source of this myth is paintball sellers. To sell their guns and new parts, some vendors make paintballers believe that their guns are worn out or have damaged O-rings or solenoids when there is no such problem. According to them, dry firing is the main cause of gun damage, even in relatively new guns.
In this way, the myth continues to persist over time.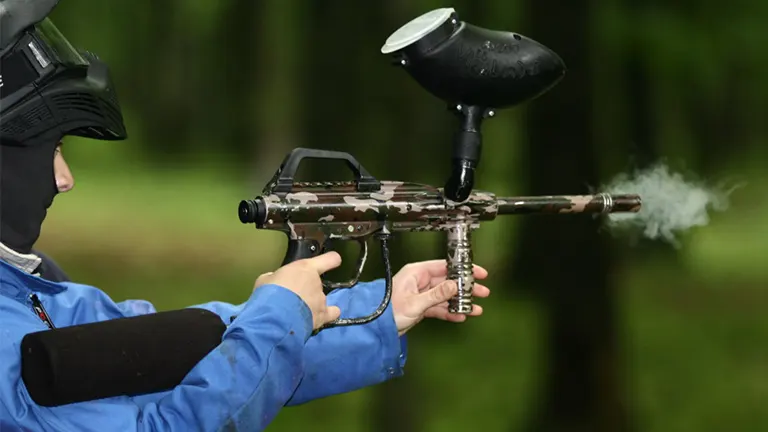 How a Dry Fire Can Damage a Paintball Gun
Many paintballers think that firing without a pellet can damage the gun. That is why they are more cautious about it. However, if you fire a few rounds without paintball, it doesn't harm the gun in any way. Still, there is some evidence that suggests that excessive dry firing may damage the paintball gun in the long run.
To get a clear picture, let's have a closer look at how a paintball gun works. When the trigger is pulled, compressed air rushes through internal chambers to put pressure behind the pellets that force them through the barrels. In the absence of the paintball, the air moves freely through the internal valves.
The important thing to consider here is that the air pressure is not that brutal to cause severe damage to the gun chambers. However, paintball guns may suffer from minor wear and tear over time.
The most common problem that dry firing can cause to the paintball gun is damaging the Solenoid O-Rings, which need to be replaced. Other than that, it will not cause any serious damage to your gun.
Final Thoughts
Your paintball gear can last longer if you take good care of it. Many paintball sellers give confusing information to beginner paintballers. Among these baseless myths that persist is dry firing can cause gun damage.
There is no evidence that it affects guns in the manner claimed. However, dry firing a lot can wear out the paintball gun chambers. Practice your aim with a few rounds whenever you get the chance.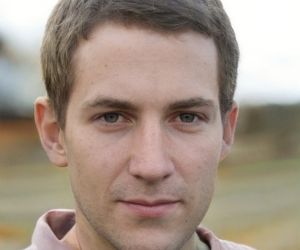 My name is Jezus Fischer, I am working full time on a paintball store and played all types of paintball games. Read more about me.