How to paint your paintball mask (A Simple DIY Project)
Are you planning to customize your paintball accessories with your signature playing style? Start by painting your paintball mask. Having a mask that complements your gear and personality is a great idea. Knowing how to paint paintball mask can help you save money and time.
Creating a custom paintball mask is pretty easy. Take apart your mask and use paint that sticks to plastic perfectly, painters tape for precision painting, and stencils for adding further design elements. After the paint is dry, put together your mask.
In this quick-through guide, you will be able to customize your own paintball mask without any hassle. All the requirements to start this project are given in the following section. Keep reading.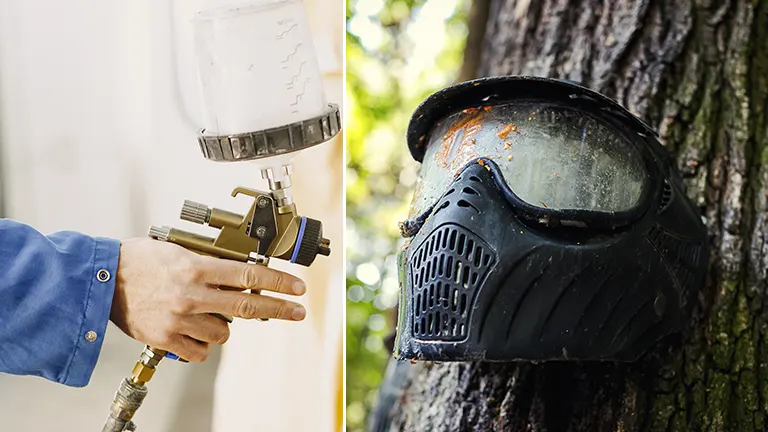 Prerequisite for Painting Your Paintball Mask
Paintball masks are easy to customize. All you need is the right paint that is suitable for plastic surfaces. If you are planning to custom-paint your paintball mask, here is what you will need for this project:
Appropriate Paint
Painter's Tape
X-Acto Blade
Stencils
Selecting the Right Type of Paint
Although different types of paints are available, not all work on plastic. Therefore, knowing which paint is best for your paintball masks can save you time and money.
The following options are available for you to choose your pain type:
Plastic Spray Paint. This Spray paint is specifically designed for plastic surfaces. You can get these spray paints easily from the market. It is the best and more preferred option to paint your paintball mask with these sprays. Paint sprayed onto plastic will last longer and not come off too easily.
Acrylic Paint. If, for some reason, plastic spray paints are not available, acrylic paints are the next viable option. Although acrylic paint won't stick too long on plastic, it will do the job.
Spray Paint and Primer. If you use acrylic paints to customize the best paintball masks, it is a good idea to use a primer spray paint first. It will help smooth the surface and ensure that the paint sticks to the plastic surface properly.
Painter's Tape
You won't be painting the entire surface of your paintball mask. Paint will be applied to certain parts of your mask while leaving others untouched. Painters tape comes in handy for this purpose. Apply this tape on the parts that you tend to keep paint-free. This ensures that the finish is Perfectly clean.
X-Acto Blade
You will need an X-Acto blade while applying painters tape. These blades also come in handy for cutting out the stencil that you might be adding to your mask. Known for precise cutting, X-Acto blades are compulsory for achieving a perfect design.
Stencils
These can enhance the visual appeal of your mask design. It is entirely up to you whether or not you use them. However, if you plan to use them, you can print and cut out your own stencils. Or, you can buy it from the market.
Paint Your Paintball Masks: Step-by-Step Guide
The first thing you will need before you actually get your hand dirty is to make arrangements that prevent the paint from getting on your clothes, floors, walls or anything else in your immediate environment. Here is how you can avoid this situation:
Wear old clothes and shoes
Use a table that has a plastic covering.
Cover the floor around the table with plastic or other disposable sheets
Maintain proper ventilation
Choose an open area for this paint job with no surrounding items
Now you are good to go to the next step— disassembling your mask.
Dismantle Your Masks
In this step, you need to take apart your mask. But don't force anything otherwise, you will end up breaking something in your mask. Disassembling the mask is done to prevent the paint from getting on the goggles. Some paintball masks have removable goggles. You can detach them instead of dismantling the mask.
If you find it hard to take apart your mask, you can either refer to the user manual or do a quick search on Google. Either way, you will get the solution.
I have found a YouTube video for you that shows how to dismantle a paintball mask. Even though your mask may not look like the one in this video, you can follow these steps to open it.
Once you are done with this step, move on to the next step, which involves cleaning your mask.
Clean Your Mask
Cleaning your mask is necessary before you apply the paint. It should be free from dust, moisture, or hash that would interfere with smooth and uniform painting.
Most players clean their gear right after each paintball game to keep them in good condition. To clean the paintball mask, you'll need:
Microfiber cloth
Toothbrush
Palm brush
Hot water
Here are the steps for the paintball mask cleaning process:
Remove the lens first. Keep in mind that you must only use a microfiber cloth to clean the lens. Never use any sort of glass cleaner or paper towels. Simply pour water on the lens and wipe everything off with the microfiber. Another thing to consider is always preventing paint from getting inside the paintball mask lens.
Once you are done with the lens, take the mask to the sink and wash it with water to clean the dirt. The good thing about paintballs is that they are water-soluble. Washing only will remove most of the paint stains and dirt.
You can use a toothbrush to clean tiny areas. Inaccessible nooks and crannies can be reached through this tool.
The dish soap can be used if necessary. Then, scrub the mask with a palm brush.
Finally, rinse the mask with hot water.
Leave it to dry before you start painting the mask.
Applying Painter's Tape
Once your mask is clean and dry, start applying the tape. Make sure the tape is firmly attached. You need to give special care to the mask edges and goggle area. Make sure you are not leaving any gaps. Some parts of the mask will need separate taping— use an X-Acto blade to cut the tape and place it in that tiny section.
Covering the mask with tape should not leave any openings or bubbles. Make sure it is completely secure, and leave it for about half an hour before applying base color paint.
Paint the Paintball Masks
After laying the groundwork, we finally reach the step where we apply the paint on the paintball mask. The painting process varies according to the type of paint being used. Decide what color will suit your gear best on your mask. Now Spray painted at least a base coat of paint to minimize the risk of fading.
In case you are using primer and paint spray, follow these steps:
Apply the single layer of primer first. As mentioned before, primers ensure that paint adheres properly to the surface.
Let the primer dry for at least thirty minutes before painting. A wet primer will affect the quality of the paint.
Make sure you are about six to eight inches from your mask when you do spray painting. Only spray on those areas that don't have painter's tape.
Let the paint dry. Usually, it takes 10 minutes to dry the spray paint. After that, you can apply another coats.
Painting plastic spray paint is much easier and doesn't involve primer. Just apply two base coat of spray paint splatter on you masks from a safe distance and leave it to dry.
If you wish, you can also add a stencil design. It is easier to paint the stencil on your mask like plastic spray paint. Here is what you need to do:
Before you start painting the stencil, be sure that the base layer is entirely dry.
Choose a color according to your color scheme.
Avoid placing the stencil on curves. Better select a flat surface and put it on your mask with painter's tape.
Carefully spray the paint in the stencil area.
Reassemble Your Mask
Slowly and gradually remove the painter's tape without affecting the paint in nearby regions. Remove any paint residues that manage to get on the area where the tape was placed. After the paint is completely dried off, put together your mask in the correct sequence.
You are finally able to create the paintball mask you've always wanted.
Conclusion
Having a paintball mask that stands out is enough to make a statement for your opponents. You can easily paint your paintball mask by following the simple steps discussed above. Get your mask paint on right away and enjoy the game.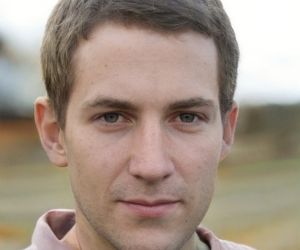 My name is Jezus Fischer, I am working full time on a paintball store and played all types of paintball games. Read more about me.